This is will help an IntelliFront User to manage IntelliFront BI.
Logging In
To Log into IntelliFront BI for the first time enter your Username and Password supplied to you by your system Administrator or the ones that were created during the initial install of IntelliFront BI.
If you forget your password use the Forgot password option.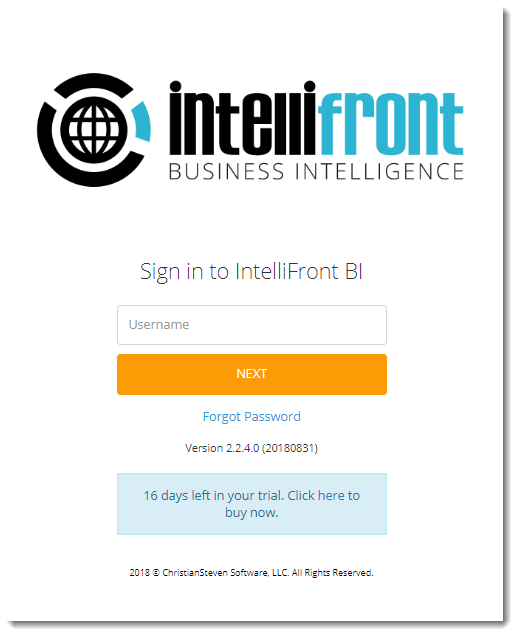 IntelliFront BI Home Page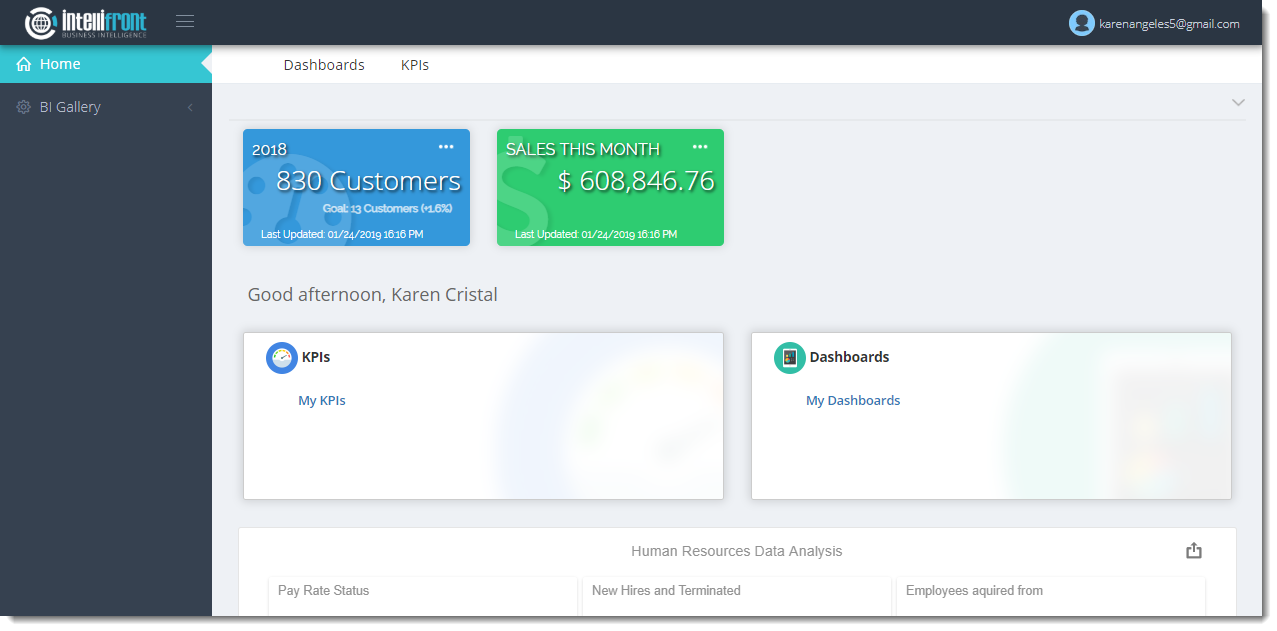 Menu Bar
Access this menu by clicking on your user name.
From here you can:

Log a Support Call
Log a support call with our support team by using the Get Support option.
Profile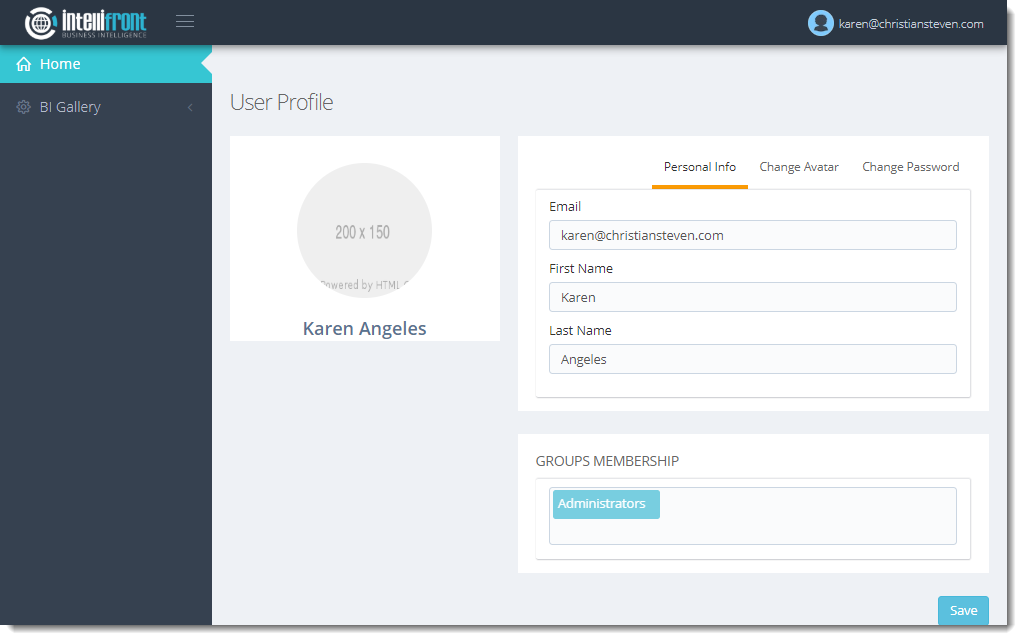 Personal Info: You may edit your personal information and view your group membership.
Change Avatar allows you to add, remove or change your avatar.
Change Password allows you to reset your password. You need to provide your current password as well as the new password to change your password.
Log Out
Used to log out of IntelliFront BI.

IntelliFront BI Home Screen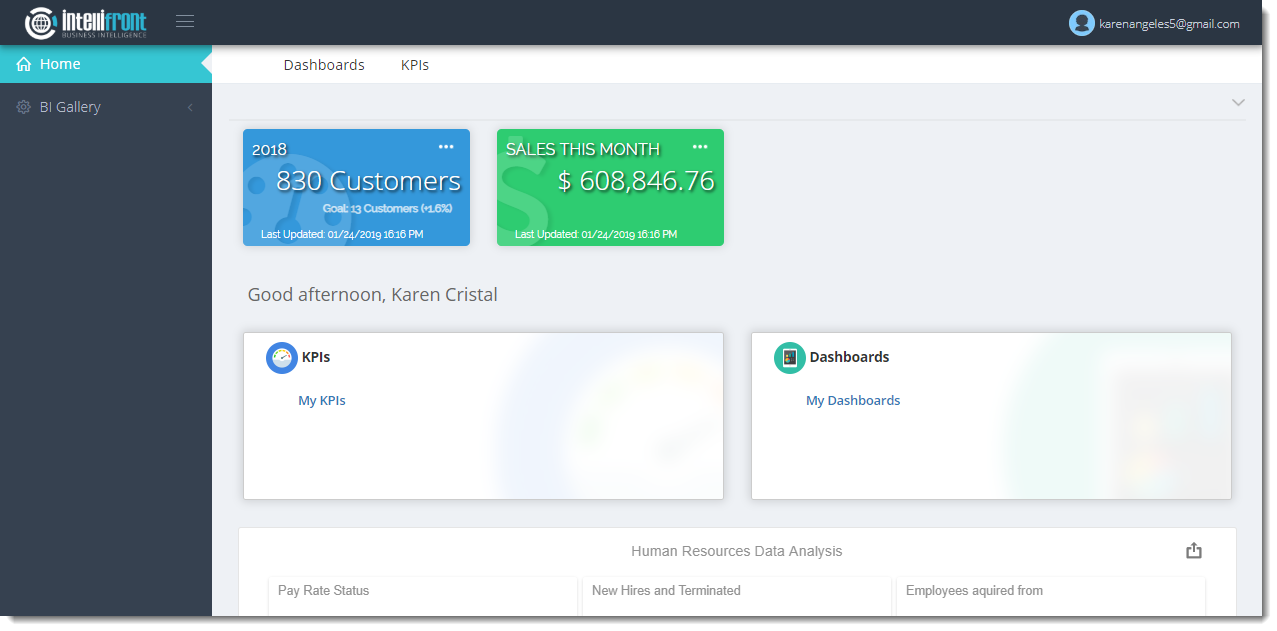 From the Home Page you can easily: