How To Schedule Power BI Paginated Reports
When: Date/time or event trigger.
What: Connect to Power BI & choose a paginated report.
Filter: Add static or dynamic parameter values as required.
Format: Pick an export format e.g. PDF, Excel, CSV, PPT, etc.
Deliver: Select a delivery destination e.g. email, folder, Teams, Dropbox, FTP, etc.
No coding needed
Find out how the comprehensive features of PBRS can solve your BI delivery showstoppers.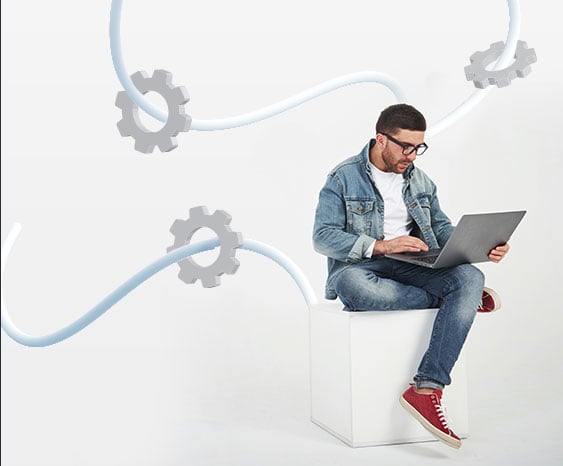 Share Power BI Paginated Reports in a few clicks. Standard and Data Driven Subscriptions
Date-Time or Event Triggers? Have Both!
PBRS provides advanced scheduling and distribution capabilities beyond what is available natively in Power BI or Power Automate.
Flexible Scheduling
PBRS allows you to schedule Power Bi Paginated report exports at specific dates and times. You can set up recurring schedules based on intervals like hourly, daily, weekly, or monthly. Moreover, PBRS enables you to create custom frequencies such as 4-4-5 or every other day, giving you the flexibility to meet your specific scheduling requirements.
Event and Trigger-Based Scheduling
PBRS offers event and trigger-based scheduling, allowing you to automate report generation based on specific conditions or events. You can schedule reports to run when certain events occur, such as database record changes, data receipt on a port, unread emails in a folder, or the existence of a file. This feature enables you to create dynamic and responsive reporting workflows.
Unattended Scheduling
PBRS runs as a Windows service, which means you can set up your schedules and let the service handle the execution without manual intervention. This unattended scheduling capability ensures that your reports are generated and exported reliably and automatically according to the defined schedules.
Enhanced Exporting
PBRS offers an export process that overcomes the limitations of Microsoft's export-to-file API. Unlike the constraints imposed by Microsoft, PBRS allows you to export reports that exceed the 50-page limitation. This feature is particularly useful when dealing with large and complex reports that require complete export capability.
Compatibility
PBRS seamlessly integrates with various Power BI environments, including Power BI Service (Pro & PPU), Power BI Report Server (PBiRS - On-Premises), Power BI Premium, and all editions of SQL Server Reporting Services (SSRS). This compatibility ensures that you can leverage PBRS regardless of your Power BI deployment scenario, enabling you to schedule and automate report exports effectively.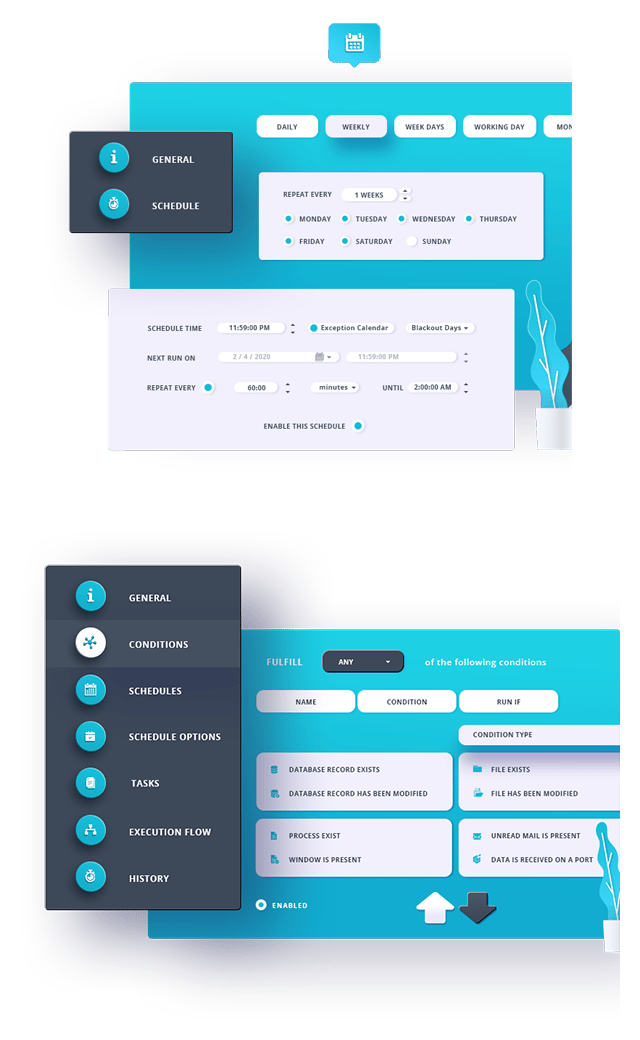 Dynamic & Data Driven Power BI Report Exports in a few clicks
Power BI Report Scheduler (PBRS) is a powerful tool that enhances the capabilities of Power BI and Power Automate by providing advanced automation and customization features for Power BI Paginated report distribution. Here's a summary of the key features and benefits of PBRS:
Dynamic Parameters & Filters
PBRS allows you to automatically populate report parameters and filters based on data from your database. This ensures that recipients receive personalized and relevant data in their exported reports.
Dataset Refresh
You can trigger dataset refreshes before exporting a report, after exporting a report, or both. This ensures that the exported reports always contain the most up-to-date data. You can also schedule independent dataset refresh workflows that are not directly linked to report exports.
Data-Driven Subscriptions
PBRS enables you to use data from your database to define various aspects of report distribution. You can dynamically set parameters, filters, destinations, formats, email addresses, body text, and more. This allows you to mass-generate, export, and deliver separate Power BI reports to individual recipients based on their specific requirements. And you can manage all this from a single schedule. No longer will you need to create and manage a unique schedule for each recipient's reports.
Data-Driven Packages
PBRS supports the creation of report packs by combining multiple reports into a single package. You can send multiple report exports in the same email as a "package." Additionally, PBRS can automatically merge multiple Power BI PDF or Excel exports into one file, with each report presented as a bookmark or tab in the final PDF or Excel workbook.
File Metadata
You can automatically set file metadata, such as Author, Title, Subject, and Tags, for the exported reports. This helps organize and categorize the exported files for easier management and searching.
Customization
PBRS provides extensive customization options for the email body formatting using HTML. You can create personalized email templates and apply different themes based on dynamic and data-driven HTML code. This allows you to align the exported reports with your organization's branding and culture.

In summary, PBRS automates and personalizes the distribution of Power BI Paginated reports, ensuring that relevant insights reach stakeholders in a timely manner. By integrating dynamic elements, data-driven subscriptions, and customization options, PBRS enhances the reporting infrastructure and enables more effective communication of insights.

Ready to Install?
Automate your first report today!