On-Premises Reporting, KPIs & Dashboards
Reports, KPIs, Dashboards & More
IntelliFront BI™ streamlines your Data Analytics & Business Intelligence tasks, helping you save valuable time and resources. With its user-friendly browser-based admin module, you can easily create both static and real-time reports and share them securely with management and stakeholders in a centralized hub.
It is designed for on-premises implementation and offers advanced security features such as Active Directory Integration, Single Sign On & 2-Factor Authentication as standard. With its built-in Application Security, you can confidently collaborate and share reports with external users without compromising your security policies.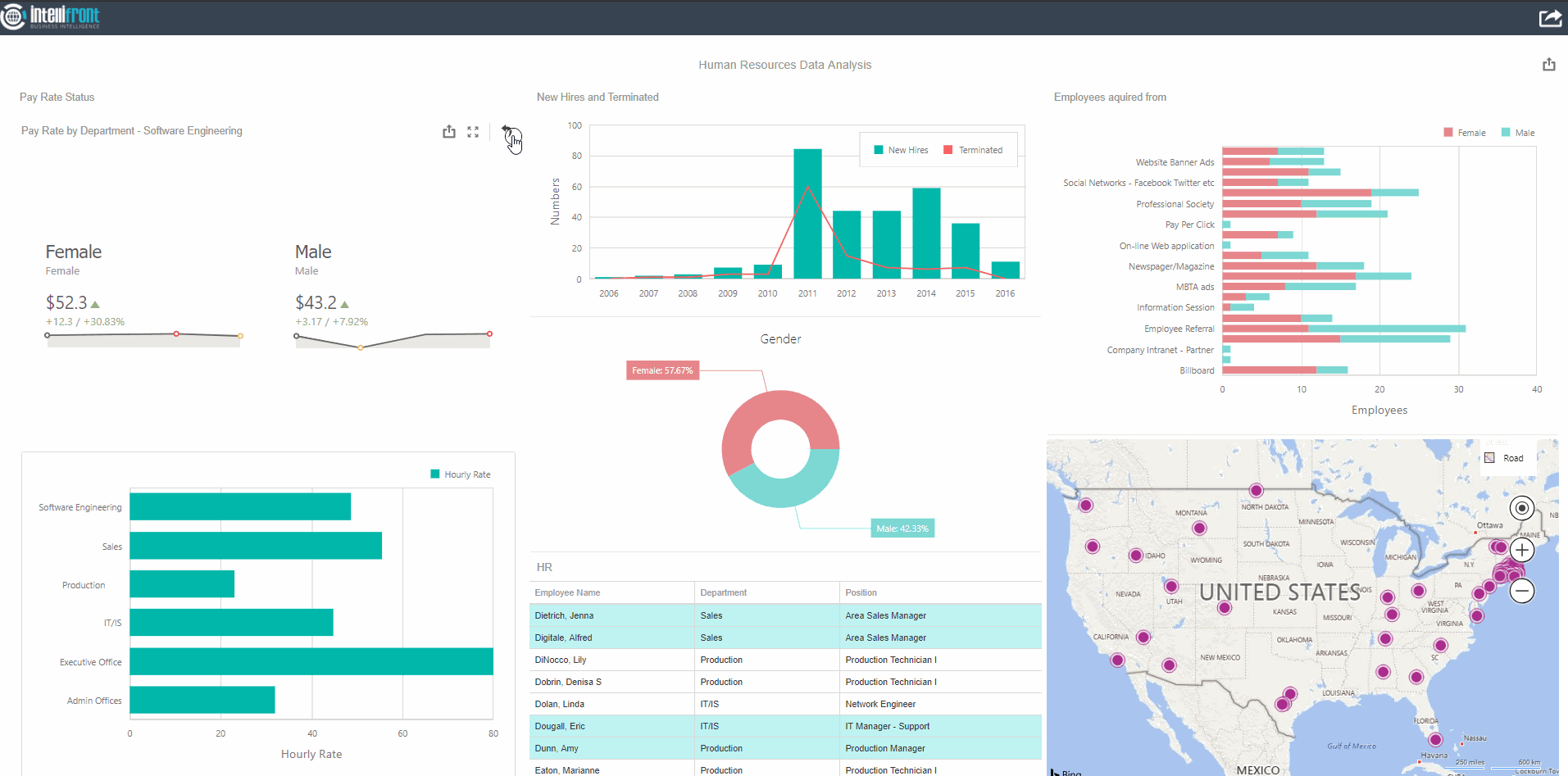 Easy to Use
Create visually stunning and interactive reports and dashboards in real-time using a variety of visuals through our browser-based admin module. Designing and serving these reports has never been easier!
Experience the magic of creating the "Avocado Prices" dashboard in less than 5 minutes by simply clicking on the dashboard or the button below. It's that easy!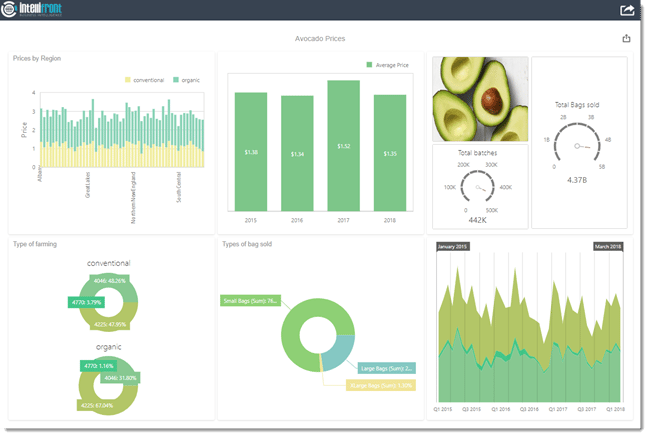 Bring your report or dashboard to life
Popular Visuals
IntelliFront BI users have spoken and these are the top picks that will have you falling in love with your data all over again.
Great User Experience
Don't just take our word for it
Read what IntelliFront BI users say about their experience.
We are a charity with projects all around the world. Using IntelliFront BI from ChristianSteven, we are now (finally !) able to report visually, geographically mapping the locations and sizes of our projects.
We are also producing real-time data which assists our Projects team in the management of their projects. We are respond to high-level queries from our directors, and provide good, consistent data in moments, rather than the days which it took before.
The output from IntelliFront BI is fast, easy to create, and can be visually stunning – the only limit is our imagination !
On the rare occasions we get stuck trying to do something, the folks at ChristianSteven have been swift (and patient) in helping us to resolve everything to our satisfaction.
Everyone in our company has been very impressed by what we are now able to produce, so impressed in fact, that we are using IntelliFront BI to provide user-friendly data from some of our other systems, in addition to the one for which this was originally purchased.
Take a peek
Example Dashboards
Explore the awe-inspiring dashboards and reports that can be effortlessly crafted with IntelliFront BI.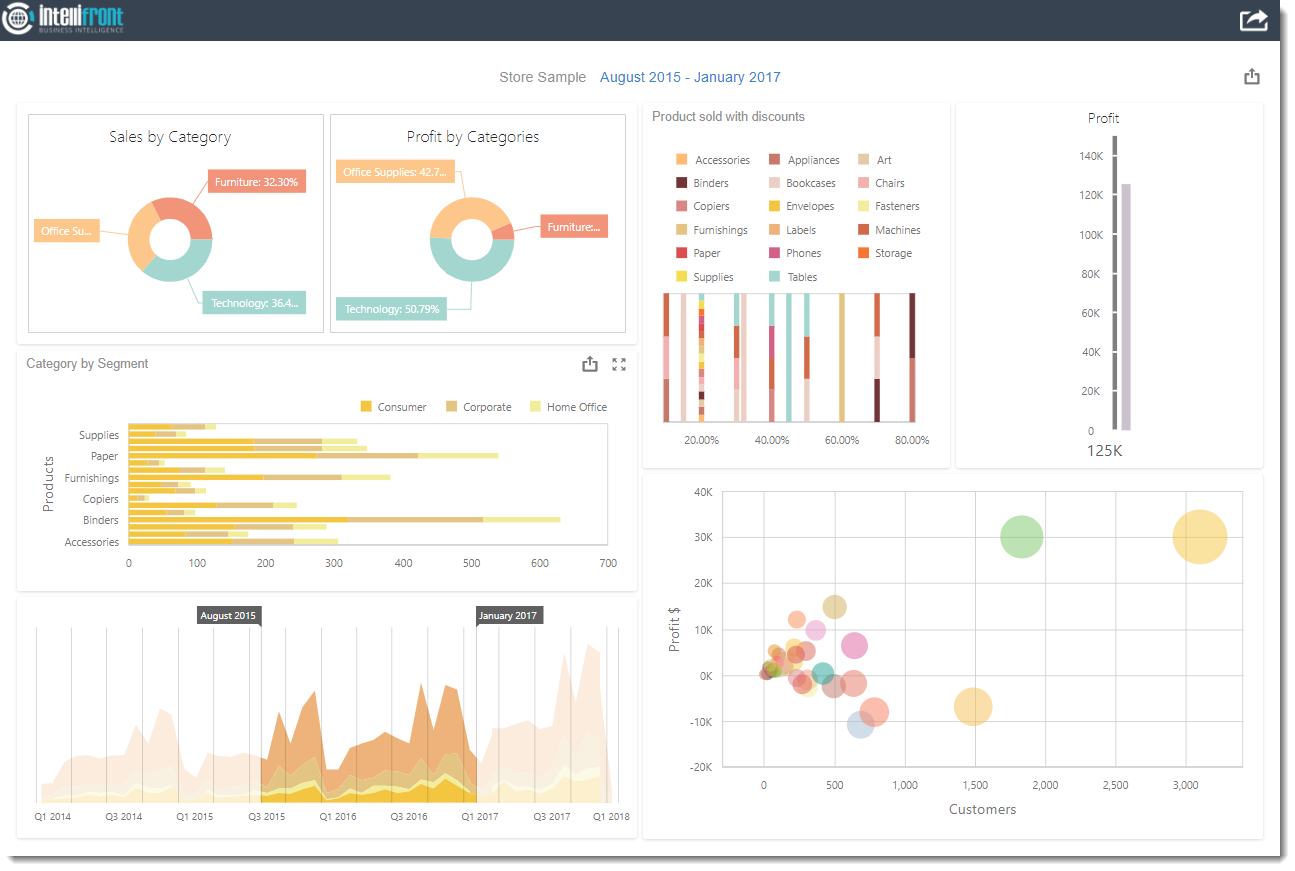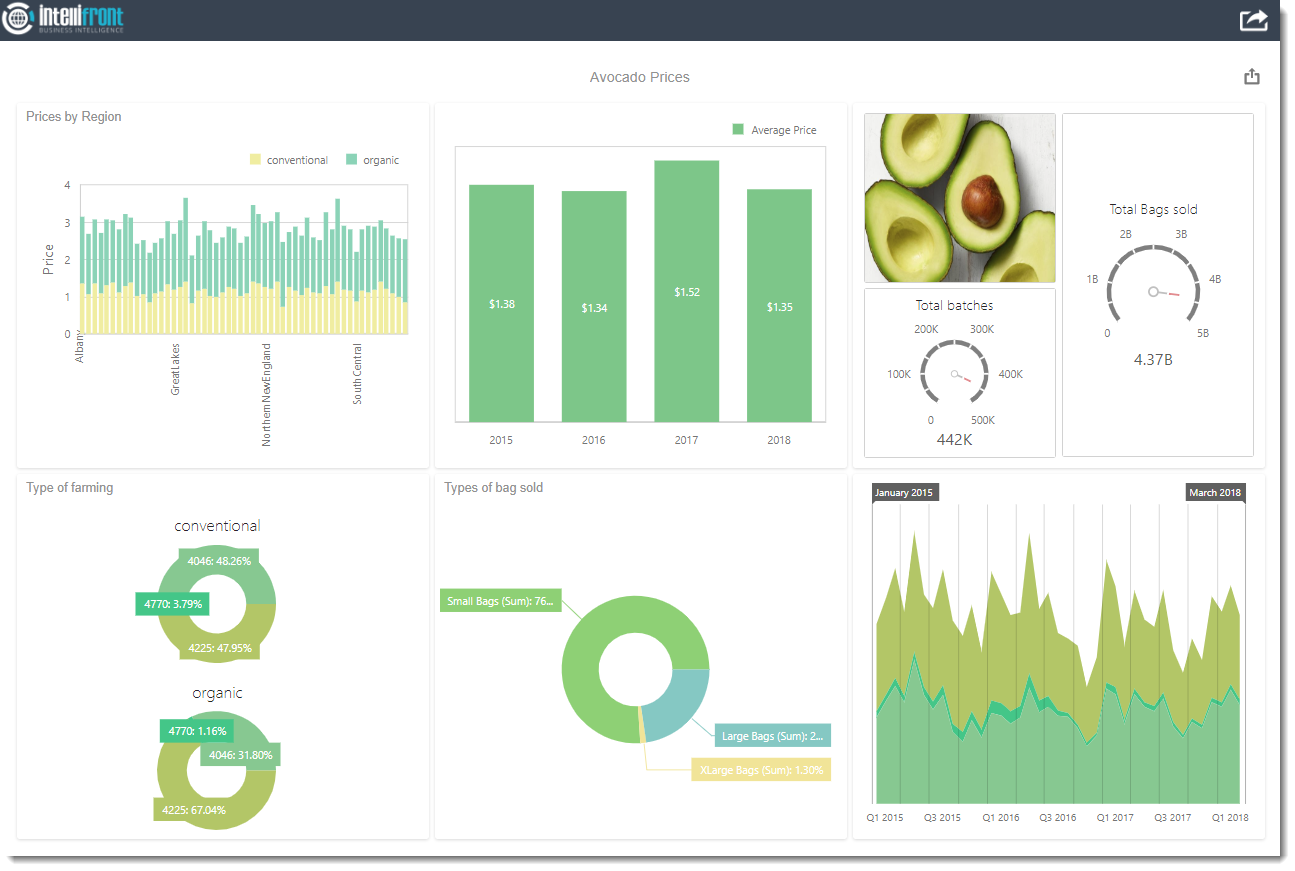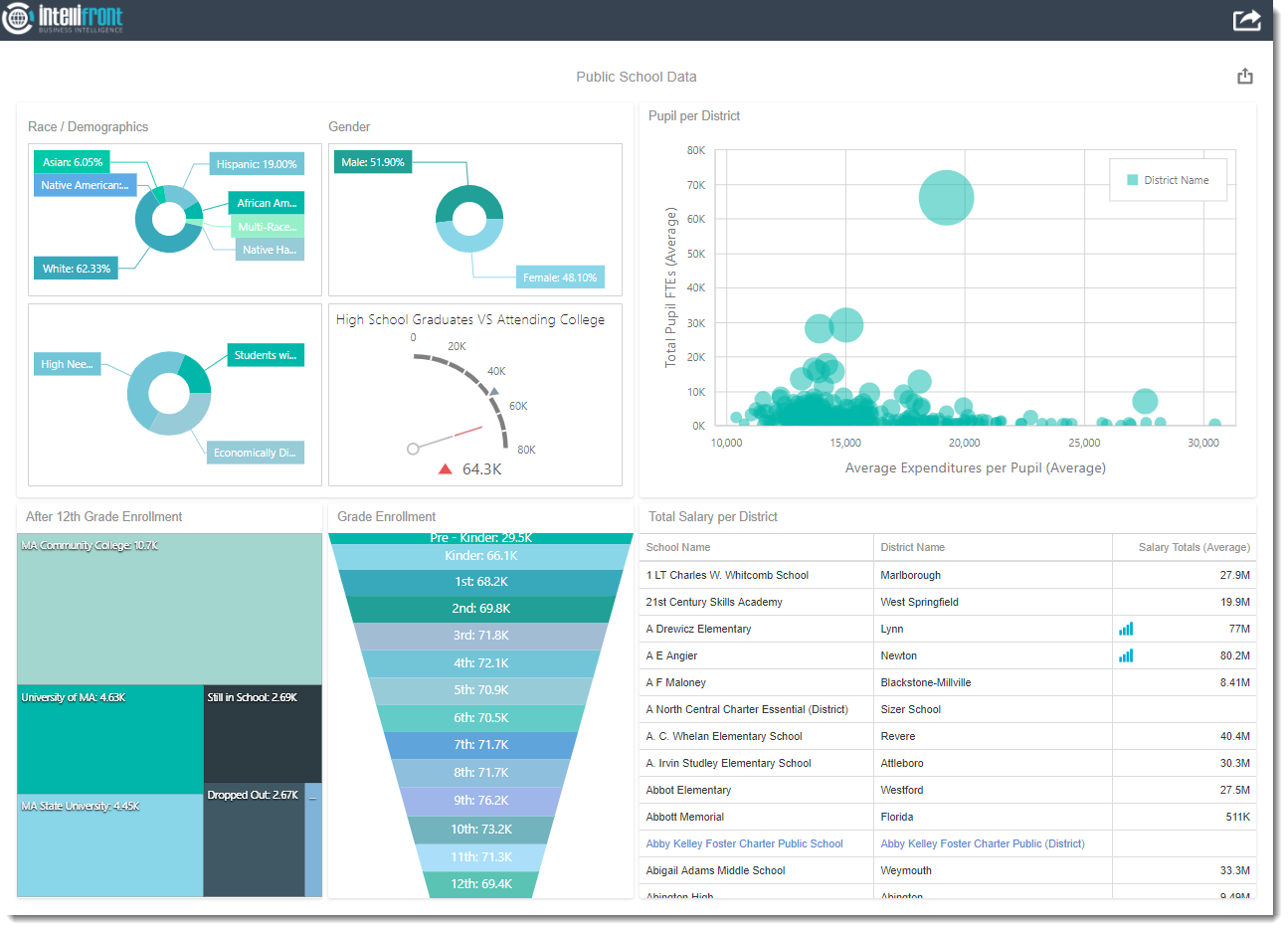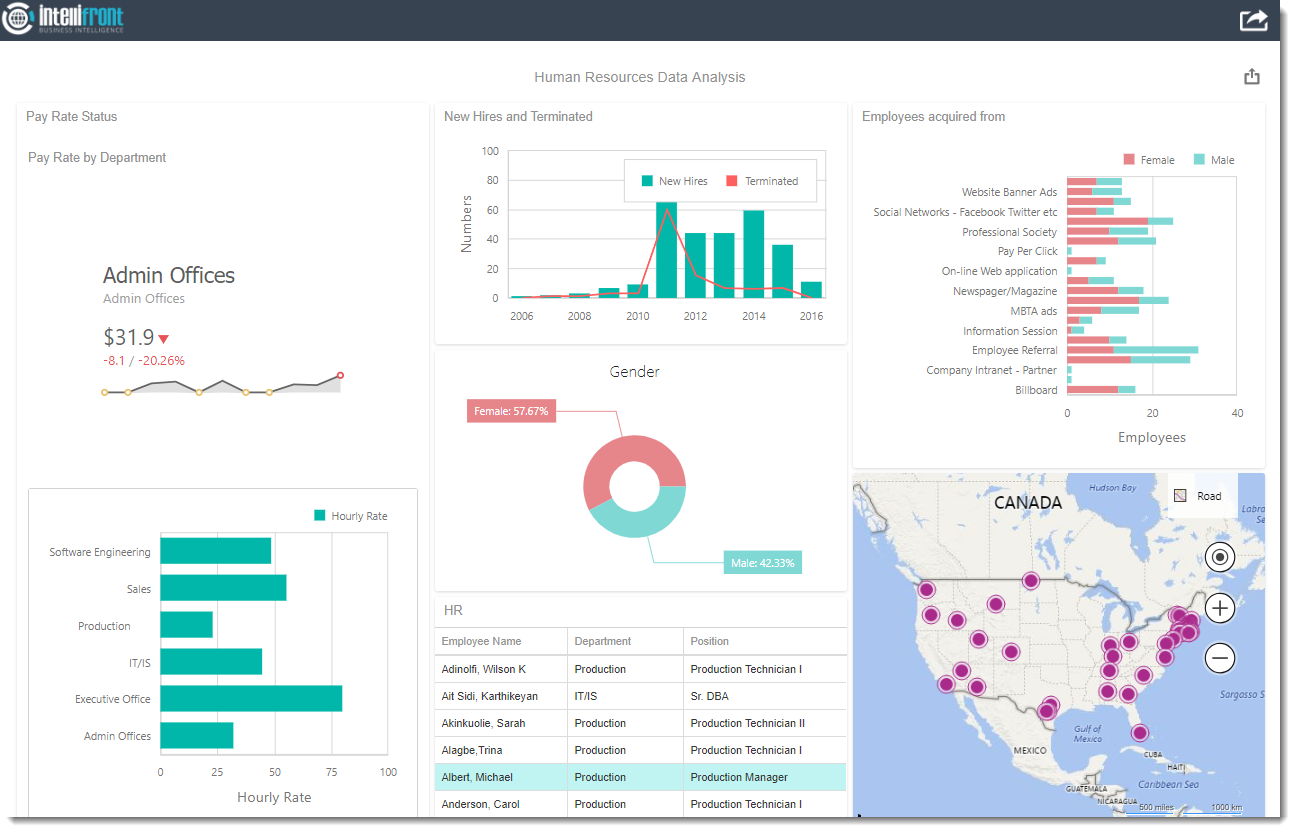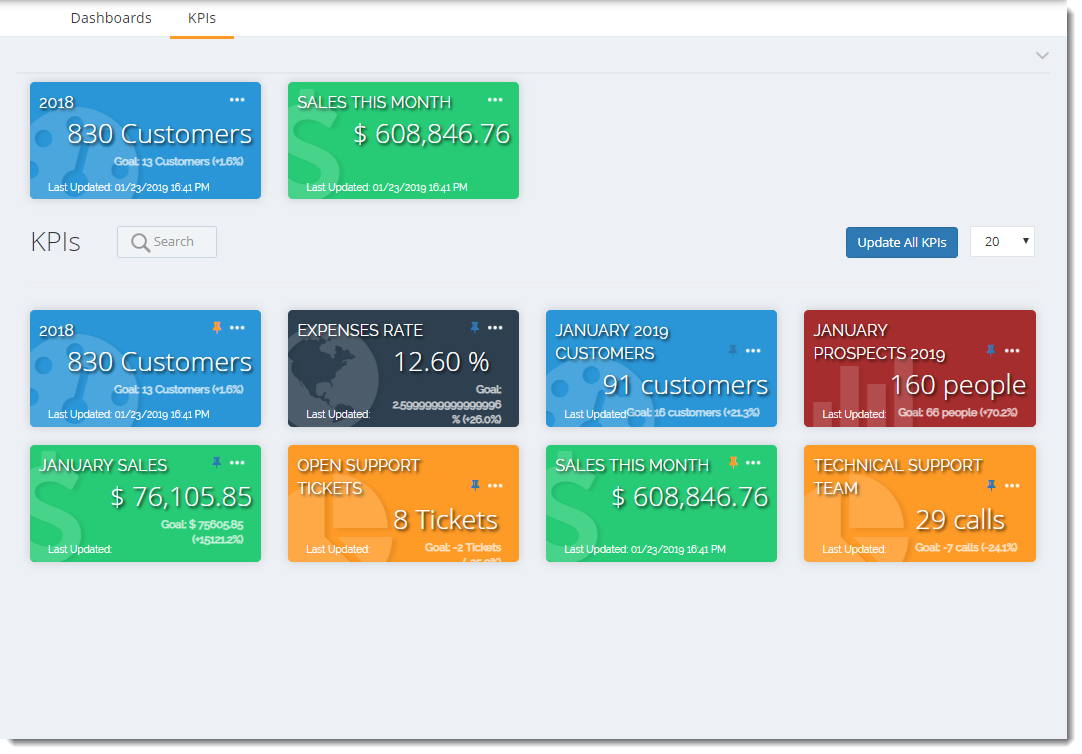 Ongoing Updates
Latest Releases
IntelliFront BI is continuously updated to ensure compatibility with all Windows Server and security updates. And to add new capabilities too!
Ready to Install?
Start your IntelliFront BI Journey Today!