Power BI Automated Exports Without Power Automate
You want to schedule Power BI reports automatically, but Microsoft Power Automate®
Is complicated to set up and maintain for non-Developers?
Requires you to be on a Premium/Dedicated capacity node?
Doesn't export summary or underlying data to Excel with formatting?
Doesn't deliver to FTP, Dropbox, or other standard locations?
Doesn't add security and encryption to exported PDF files?
If you answered "Yes" to any of the above, then PBRS is the solution for you.
Find out how the comprehensive features of PBRS can solve your BI delivery showstoppers.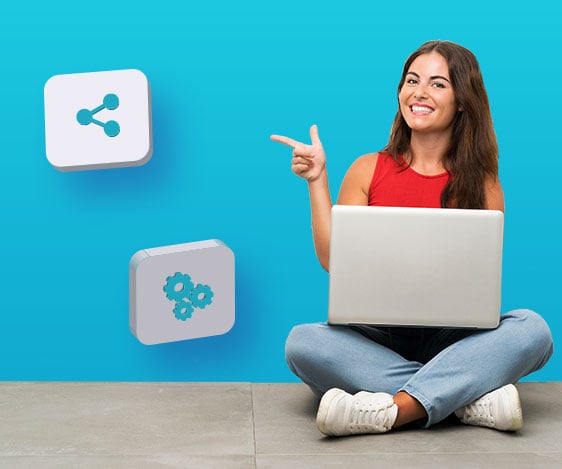 Use PBRS to Export Power BI Reports without Power Automate
PBRS is designed with YOU in mind
If you're looking for an alternative solution to schedule Power BI reports automatically with features that address the limitations of Power Automate, you should consider using a third-party tool like PBRS (Power BI Reports Scheduler).
PBRS is specifically designed to simplify the scheduling and distribution of Power BI reports with added flexibility and functionality. Here's how it addresses some of Power Automate's limitations:
Ease of use:

PBRS provides a user-friendly interface that allows non-developers to easily set up and maintain scheduled tasks without requiring extensive programming knowledge.

Capacity node requirement:

Unlike Power Automate, PBRS can work with any Power BI license type, including Pro, PPU, and Premium. You do not need a Premium/Dedicated capacity node to use PBRS for scheduling.

Export to Excel with formatting:

PBRS supports exporting Power BI reports to Excel with customizable formatting options. You can specify the formatting requirements for the exported reports, such as styling, layout, and data manipulation.

Export to standard locations:

PBRS offers a wide range of destination options, including FTP, Dropbox, SharePoint, network folders, email, and more. You can choose the destination that suits your requirements for exporting and distributing the reports.

Security and encryption:

PBRS provides security features to protect the exported reports, including encryption options for PDF files. You can apply password protection to the exported PDF files, ensuring the security of sensitive information.
By utilizing PBRS, you can automate the scheduling, exporting, and distribution of Power BI reports while addressing the limitations of Power Automate. It offers a comprehensive solution that simplifies the process for non-developers and provides flexibility in terms of data destinations, formatting, and security.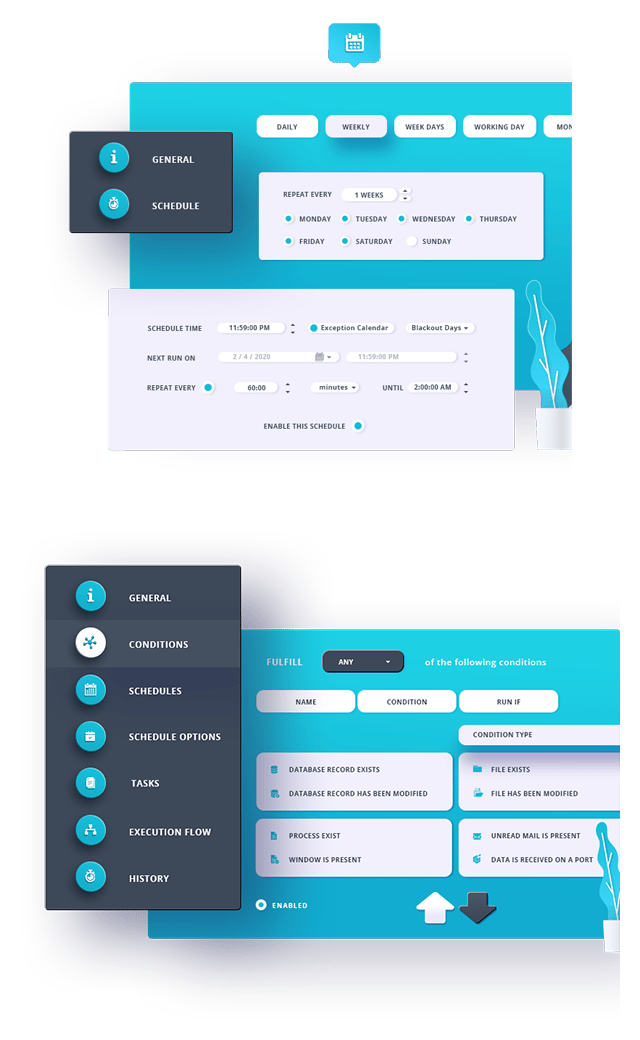 PBRS extends the capabilities of Power BI to suit your business
Power BI Report Scheduler (PBRS) is a comprehensive tool that extends the capabilities of Power BI by providing advanced automation and customization features for report distribution. With PBRS, you can create dynamic and data-driven Power BI report exports with dataset refreshes and automate the distribution of reports to individual recipients. Here are some key features and functionalities offered by PBRS:
Dataset Refresh
PBRS allows you to trigger dataset refreshes before a report is exported, after it is exported, or both. This ensures that the data in your reports is up to date at the time of export.
Independent Workflows
You can set dataset refreshes, and other tasks, as independent workflows, which means they can be decoupled from the report export process. This gives you flexibility in managing and scheduling dataset refreshes and workflows separately from report exports.
Dynamic Filters
PBRS enables you to use data from your database to automatically populate report filters. This allows you to create dynamic reports that adapt to the specific needs and preferences of individual recipients.
Data-Driven Subscriptions
You can leverage the data in your database to dynamically set destinations, formats, email addresses, body text, and more for report exports. This means you can mass-generate, export, and deliver separate Power BI reports to individual recipients based on their specific requirements.
Data-Driven Packages
PBRS supports the creation of data-driven report packs, where multiple reports can be combined and sent as a single package in an email. This allows you to group related reports together and provide a comprehensive set of information to recipients.
Multiple Export Formats and Merging
You can export Power BI reports in multiple formats, such as PDF or Excel, and even merge multiple exports into a single file. In the final output, each report can be presented as a bookmark or a tab in the PDF or Excel workbook.
File Metadata
PBRS enables you to automatically set file metadata, including Author, Title, Subject, Tags, and more. This helps in organizing and categorizing exported reports for easier management and searchability.
Customized Email Body Formatting
PBRS supports fully customized and HTML-formatted email body content. You can create dynamic and data-driven HTML code to customize the appearance and theme of the email body. This allows you to have different email templates for different clients or departments.

By leveraging PBRS, you can enhance the distribution infrastructure of your Power BI reports and automate the process of generating, exporting, and delivering reports to individual recipients based on their specific requirements.

Ready to Install?
Automate your first report today!