CRD Version 7.1 Build 20170816 has been released. The following enhancements along with software fixes have been included.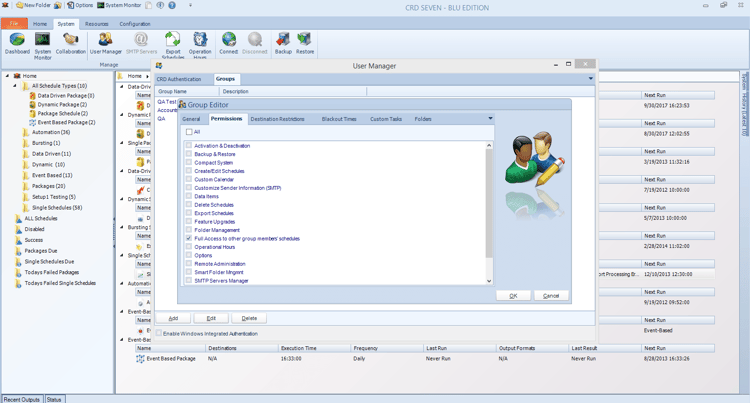 CRD Version 7.1 Build 20170816
Enhancements:
Updated Pre-requisites within the installer
Users within the same group permissions can view and access one anothers schedules
Issues Resolved
Exporting to an HTML format which includes a link will no longer break the URL
Random folder generations within the ProgramData\ChristianSteven\ folder no longer occur
When using collaboration, the scheduler service on the secondary machine starts as expected
When executing schedules manually, the process watcher will now correctly use the number of threads available
Thank you all for your feedback. The next release of CRD is scheduled for September 2017.