CRD Version 7.8 Build 20190717 has been released. The following enhancements along with software fixes have been included.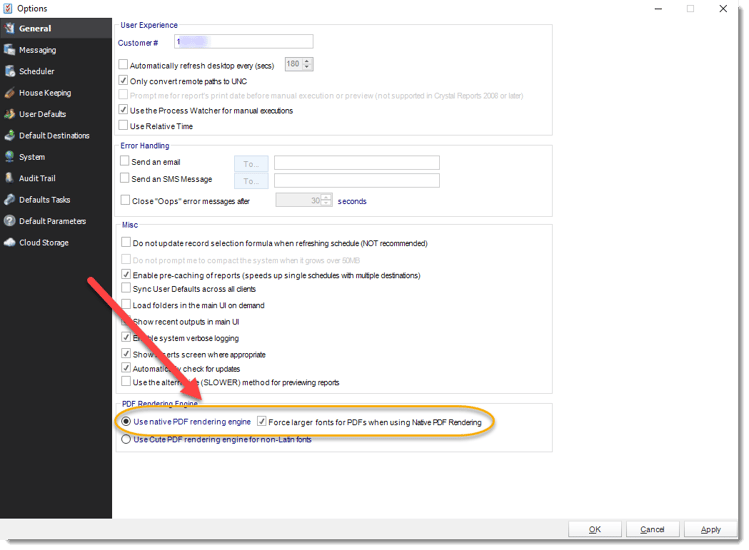 CRD Version 7.8 Build 20190717
Enhancements:
Ability to merge text outputs when using dynamic packages so it can deliver one Text output with multiples text reports.
Added "Force Larger Fonts" for PDF exports.
Issues Resolved
When using SMS & Red Oxygen, SMS messages are truncating.
In System monitor, changes to to the history period are not saved.
Data driven schedules are reporting success even when reports failed to generate.
Reports are not delivered when using Sharepoint destination.
Cannot drag and drop Inserts in the "Reports" section of Data-Driven Package Wizard.
Error when external error log is used.
Thank you all for your feedback. The next release of CRD is scheduled for August 2019.