IntelliFront BI Version 2.0 has been released. The following enhancements along with software fixes have been included.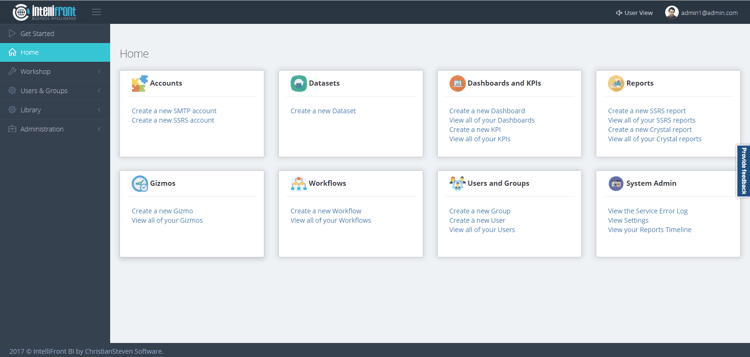 IntelliFront BI Version 2.0
Enhancements:
New installations will install the IntelliFront BI database using SQL Server 2016 Express
New intuitive home page for administrators and end-users
Administrators can view as an end-user without logging out
When executing a report you are now taken to a rendering page
Issues Resolved
Workflow for FTP download now works via SSH
Color grid used for assigning reports now display as expected
Crystal report paramater labels now save as expected
Thank you all for your feedback. The next release of IntelliFront BI is scheduled for September 2017.