IntelliFront BI Version 2.2.3 Build 20180726 has been released. The following enhancements along with software fixes have been included.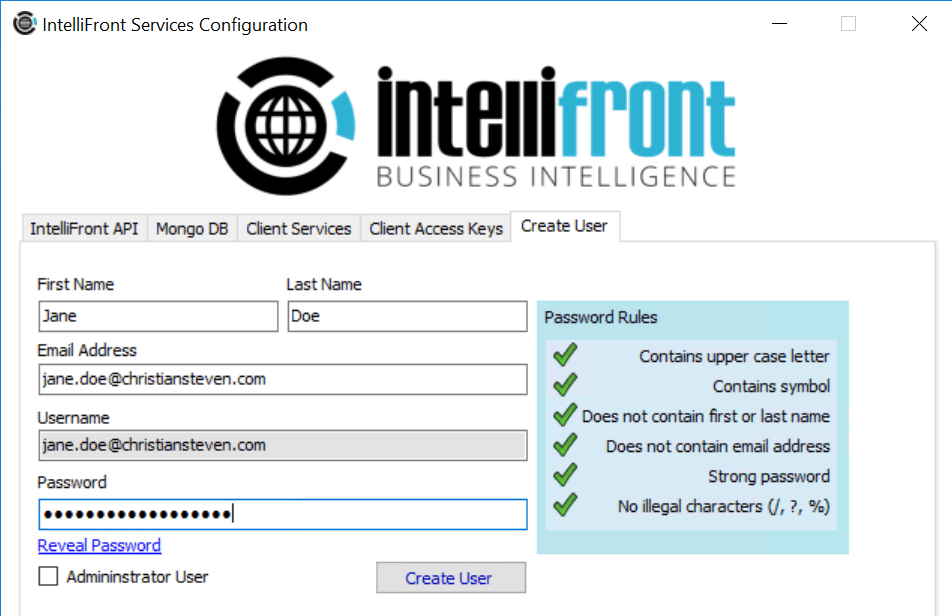 IntelliFront BI Version 2.2.3 Build 20180726
Enhancements:
Ability to refresh all KPI's at one time
Ability to specify how often a dashboards dataset extract is updated
Ability to refresh a dataset from the Dataset Library
Ability to create a user from the Configuration Tool
Ability to download a Crystal .RPT file from within IntelliFront BI
Ability for the end-user to view their 2 factor authentication key after being entered
Automatic backup of the IntelliFront BI database by the installer prior to updating
Issues Resolved
Deleting a dataset now also deletes the associated windows task
Reset password now works as expected, even if an email account has not yet been set up
Additional performance improvements & minor bug fixes
Thank you all for your feedback. The next release of IntelliFront BI is scheduled for August 2018.