IntelliFront BI Version 2.2.4 Build 20180831 has been released. The following enhancements along with software fixes have been included.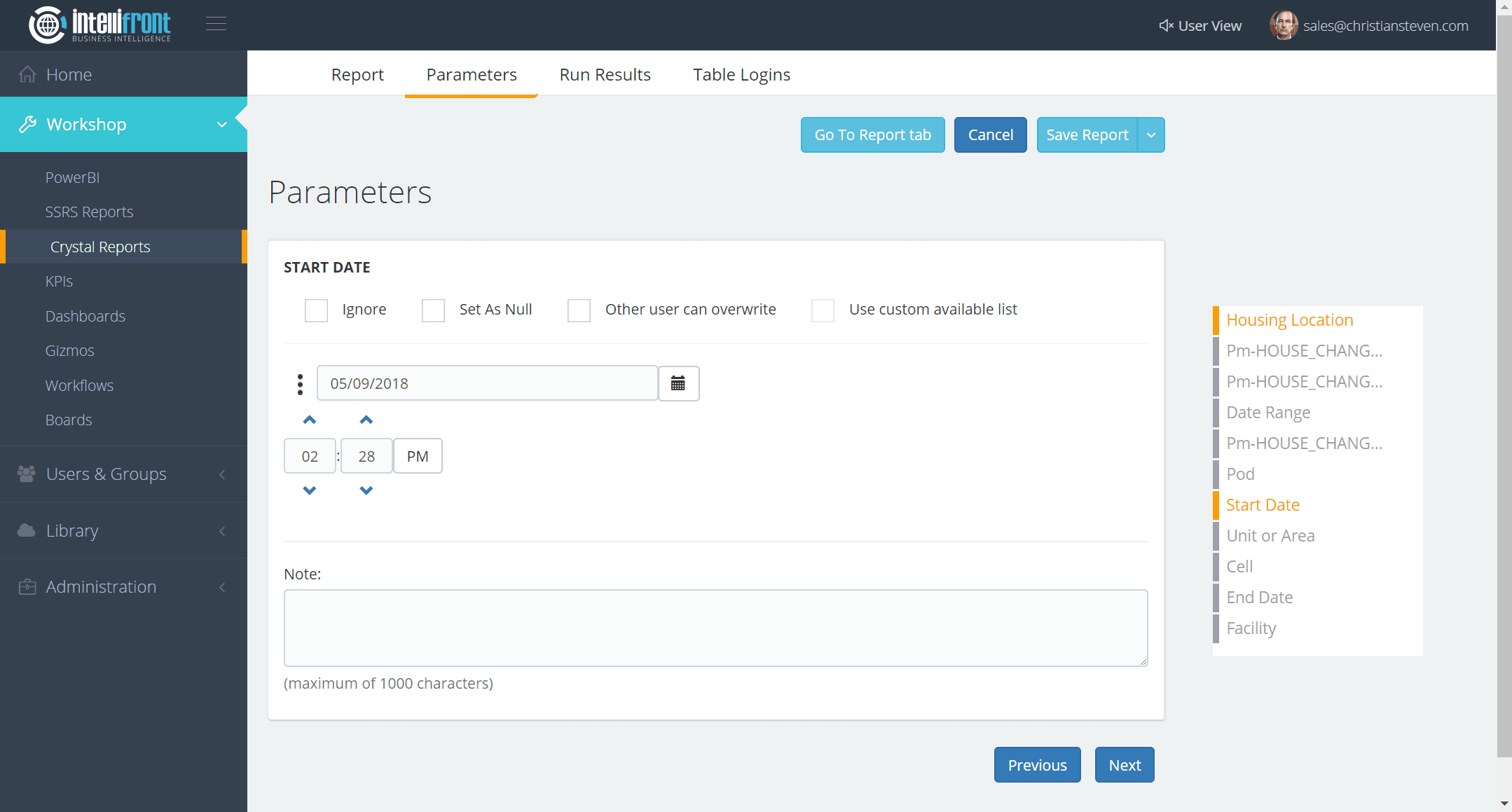 IntelliFront BI Version 2.2.4 Build 20180831
Enhancements:
Ability to embed a dashboard into another application
End users can pin their favorite dashboard to the home screen
New Crystal Report parameter interface
Issues Resolved
Tags now work as expected for Gizmos
Gizmos now run as scheduled without having to manually execute first
Excel format options now save and output as expected
Previewing/Running of a Crystal Report no longer runs with saved data by default
Additional performance improvements & minor bug fixes
Thank you all for your feedback. The next release of IntelliFront BI is scheduled for September 2018.