IntelliFront BI Version 2.2.5 Build 20181030 has been released. The following enhancements along with software fixes have been included.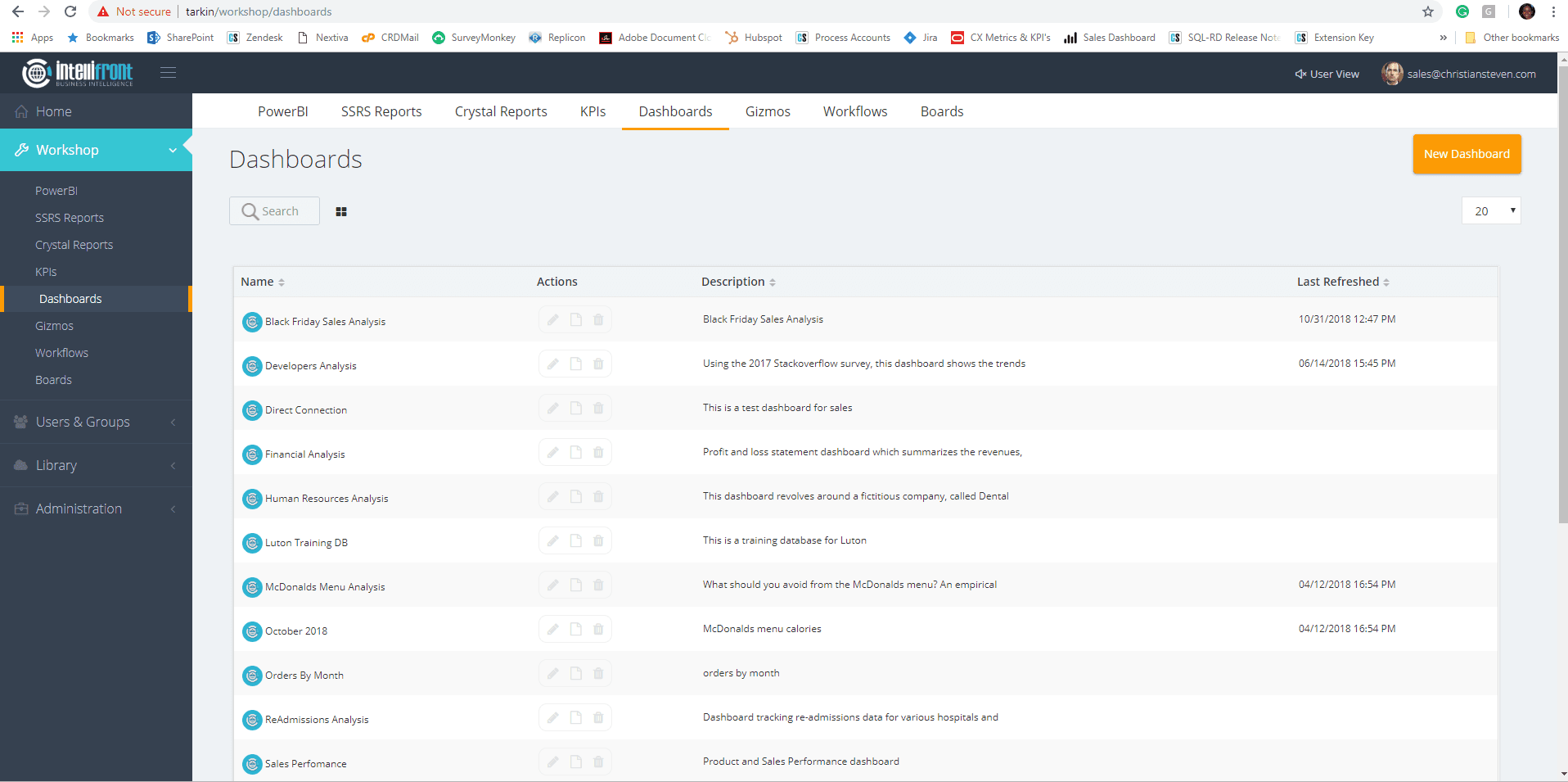 IntelliFront BI Version 2.2.5 Build 20181030
Enhancements:
Ability to add and remove Crystal Report login information for sub-reports
Search field and filters now save last search and filter criteria for up to one minute
Ability to switch views when viewing IntelliFront BI dashboards
Ability to log a support ticket within IntelliFront BI
Issues Resolved
Ability to preview Crystal Reports with sub-reports
Ability to see all pages of a report when using the Crystal Viewer
Parameters requiring multiple values now work as expected
Load Report Failed error caused by many users in IntelliFront BI
Thank you all for your feedback. The next release of IntelliFront BI is scheduled for November 2018.