IntelliFront BI Version 2.2.6 Build 20181130 has been released. The following enhancements along with software fixes have been included.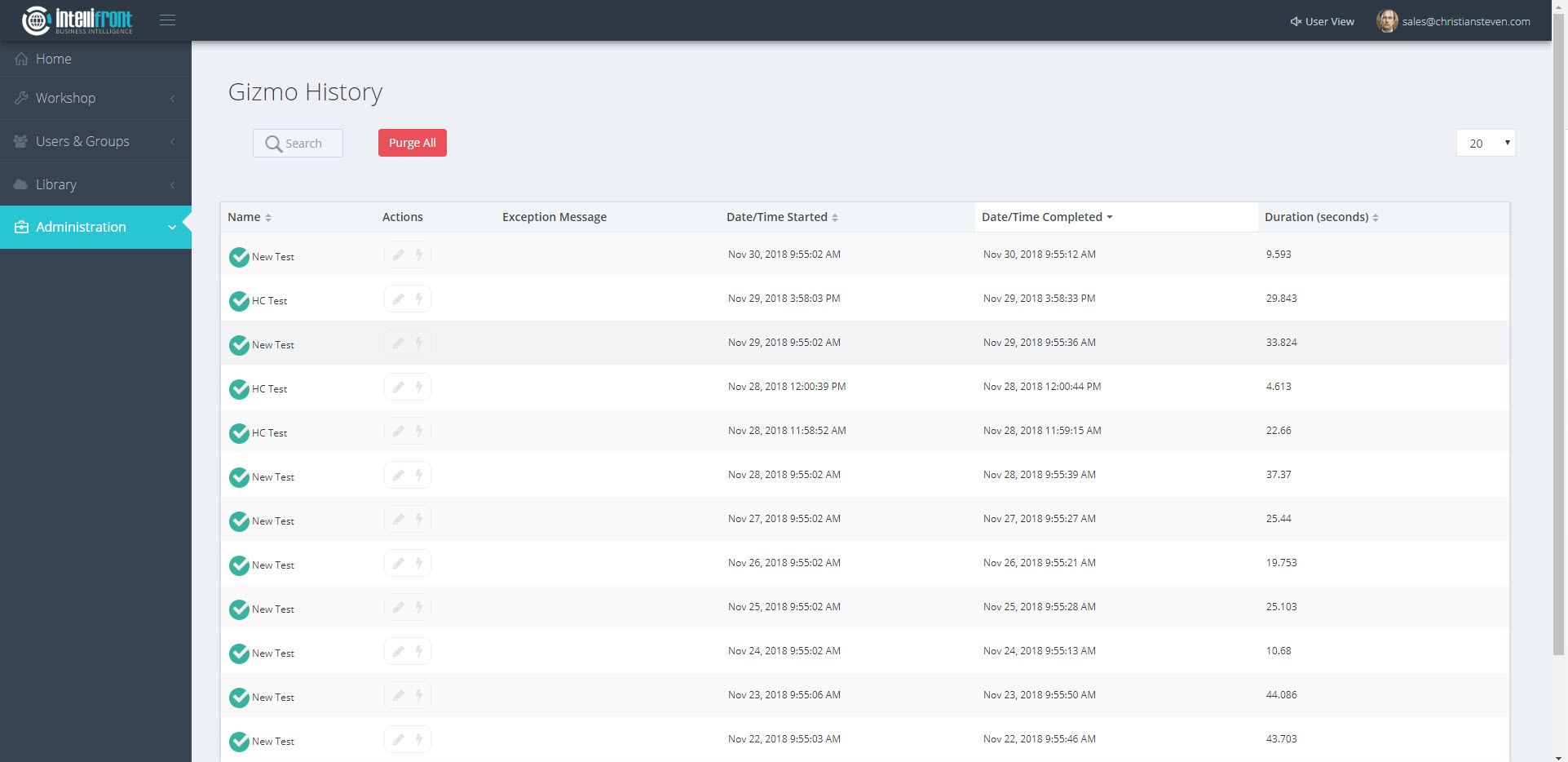 IntelliFront BI Version 2.2.6 Build 20181130
Enhancements:
Multiple tabs in an IntelliFront BI dashboard
View and delete a Gizmos history
Ability to see a Gizmos execution status
Invoke a data refresh from the dataset library
View details of a failed Gizmo from the failure icon
Output and logs folder are automatically cleaned out to free up disk space
Issues Resolved
Crystal Report paging now works as expected
Updating passwords now work as expected
Ability to determine if a dataset cache will be appended or overwritten
'MonthYear' insert used for output file naming now works as expected
Thank you all for your feedback. The next release of IntelliFront BI is scheduled for January 2019.