IntelliFront BI Version 2.2.7 Build 20190116 has been released. The following enhancements along with software fixes have been included.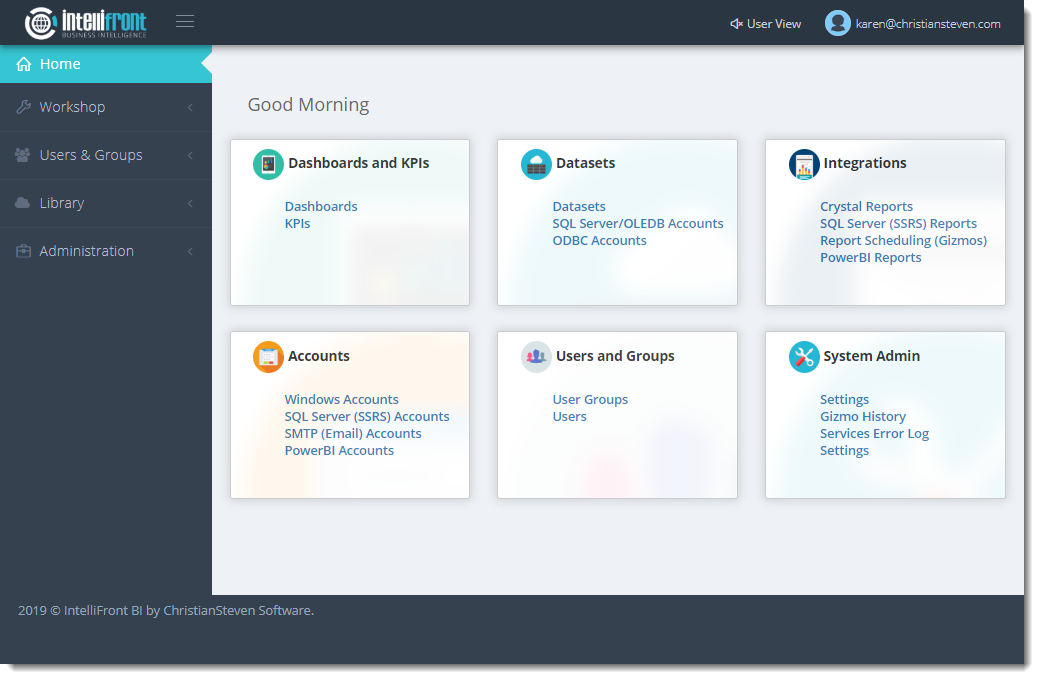 IntelliFront BI Version 2.2.7 Build 20190116
Enhancements:
Administrator workshop homepage has been re-organized
Ability to delete any account that has been added to the Accounts Library
Ability to print directly from the crystal viewer
Issues Resolved
Disabling a Gizmo will no longer continue to run as expected
A scroll bar has been added to the crystal viewer so that you can view the entire Crystal Report
Datasets receiving a 'Null Reference' error when attempting to save should now

save as expected
Additional performance improvements & minor bug fixes included in this release
Known Issues
Unable to reset password from the IntelliFront BI login screen
Thank you all for your feedback. The next release of IntelliFront BI is scheduled for February 2019.