IntelliFront BI Version 2.2.8 Build 20190220 has been released. The following enhancements along with software fixes have been included.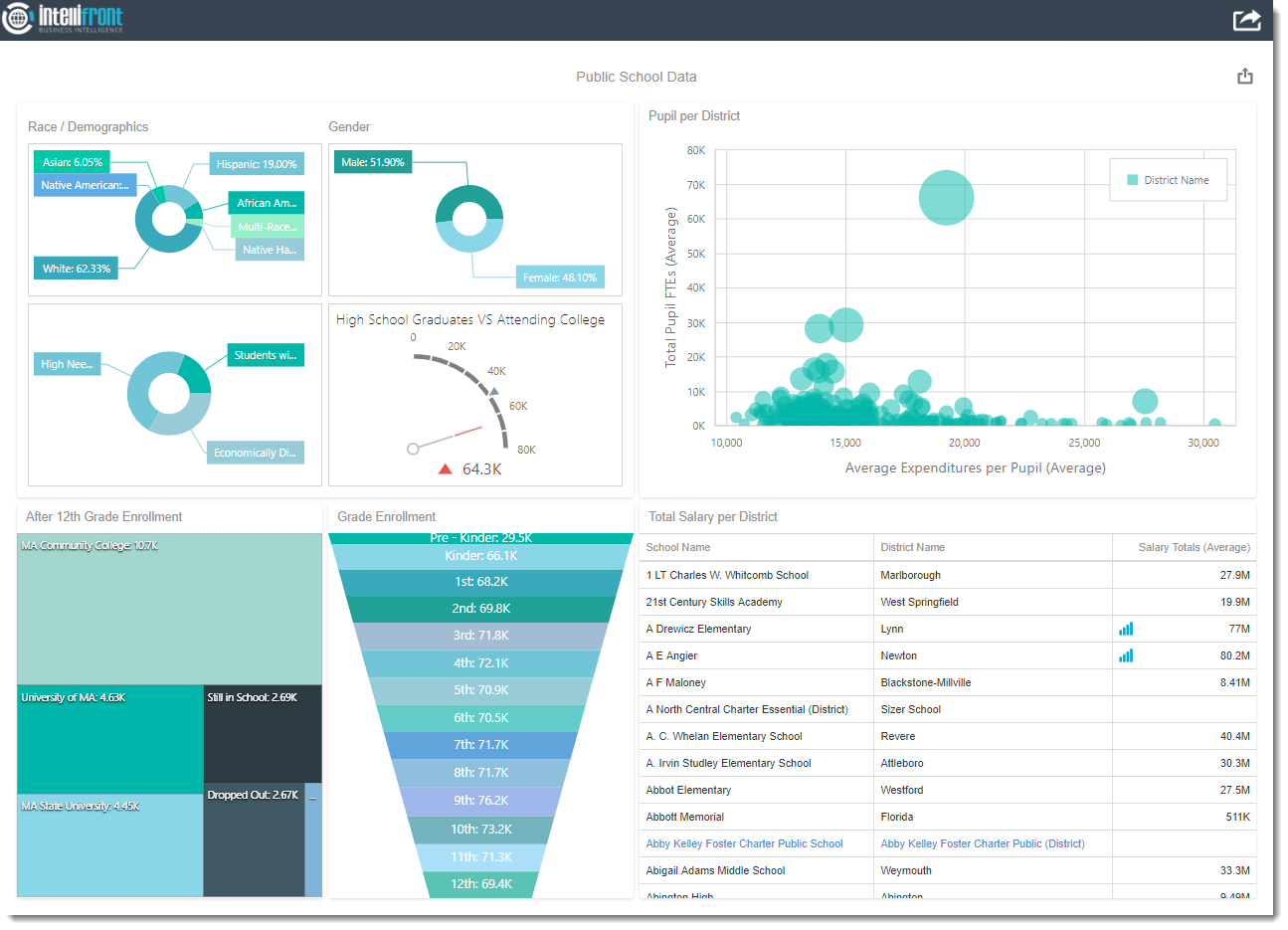 IntelliFront BI Version 2.2.8 Build 20190220
Enhancements:
Ability to activate IntelliFront BI when logged into the application
Ability to view IntelliFront BI version while logged into the application
Improved Dashboard animation speed when loading and filtering
Improved design for the API page
Issues Resolved
Dashboards with pivot tables no longer error when exported
Exporting a dashboard to Excel will now include items on hidden tabs
Ability to reset a users password from the IntelliFront BI login screen
Additional performance improvements & minor bug fixes included in this release
Thank you all for your feedback. The next release of IntelliFront BI is scheduled for March 2019.