IntelliFront BI Version 3.0.8.0 Build 20210714 has been released. The following enhancements along with software fixes have been included.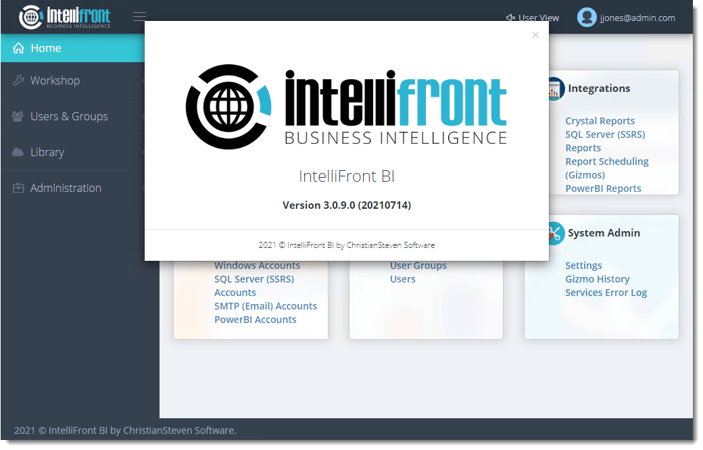 IntelliFront BI Version 3.0.9.0 Build 20210714
Enhancements:
Issues Resolved:
Monthly frequency does not save correctly.
Gizmos that are showing as enabled in IntelliFront, show as disabled in the Windows Task Scheduler.
Crystal Reports show double parameter values in the list of selected values.
IFBI API Address is incorrect after new installation.
Thank you all for your feedback. The next release of IntelliFront BI is scheduled for August 2021.