MARS Version 7.0 Build 20170802 has been released. The following enhancements along with software fixes have been included.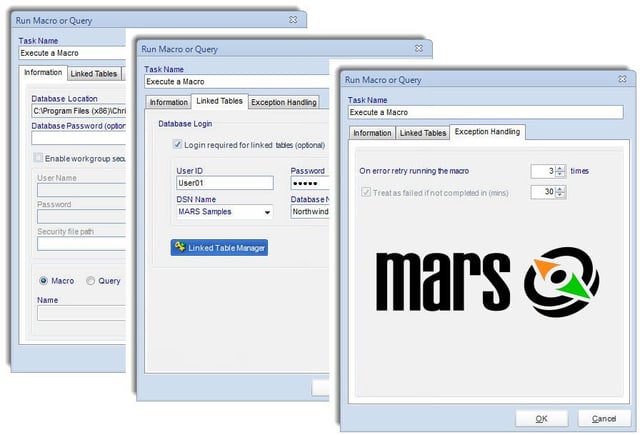 MARS Version 7.0 Build 20170802
Enhancements:
New installations of MARS will install the database using SQL Server 2016 Express
'Log a call' option in MARS now re-directs to a new support request page
'Browse Kbase' option under resources now directs to the new Help Center
Issues Resolved
Ability to create new schedules using an .accdb format type
Modifying schedules that use an .accdb format will no longer error when executing
Setting options for .csv formats work as expected when the file is exported
Thank you all for your feedback. The next release of MARS is scheduled for September 2017.