PBRS Version 2.0 Build 20181011 has been released. The following enhancements along with software fixes have been included.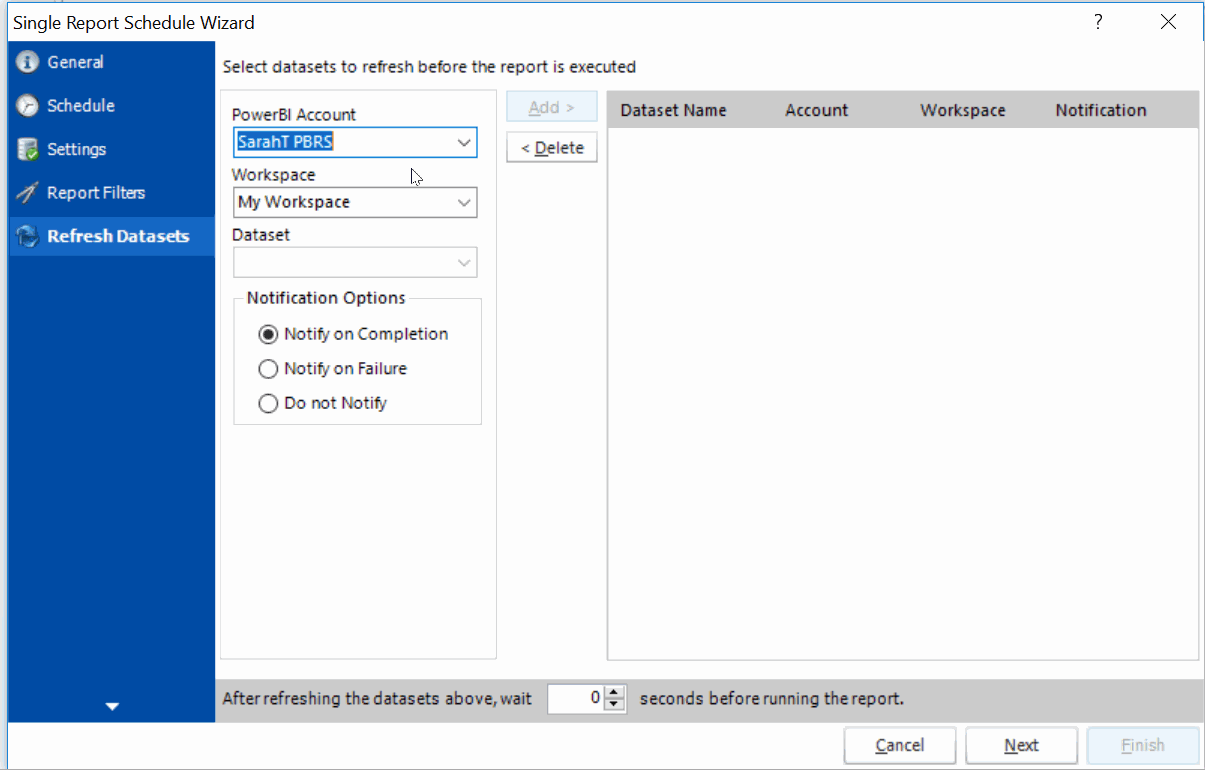 PBRS Version 2.0 Build 20181011
Enhancements:
Ability to refresh Power BI datasets before the report executes
By default, all pages of a Power BI Report will now be included
Issues Resolved
ePub format now works as expected
Schedules hanging when manually executed
Previewing Power BI Reports in PBRS
Additional performance improvements & minor bug fixes included in this release
Thank you all for your feedback. The next PBRS release is scheduled for November 2018.