PBRS Version 2.0 Build 20190501 has been released. The following enhancements along with software fixes have been included.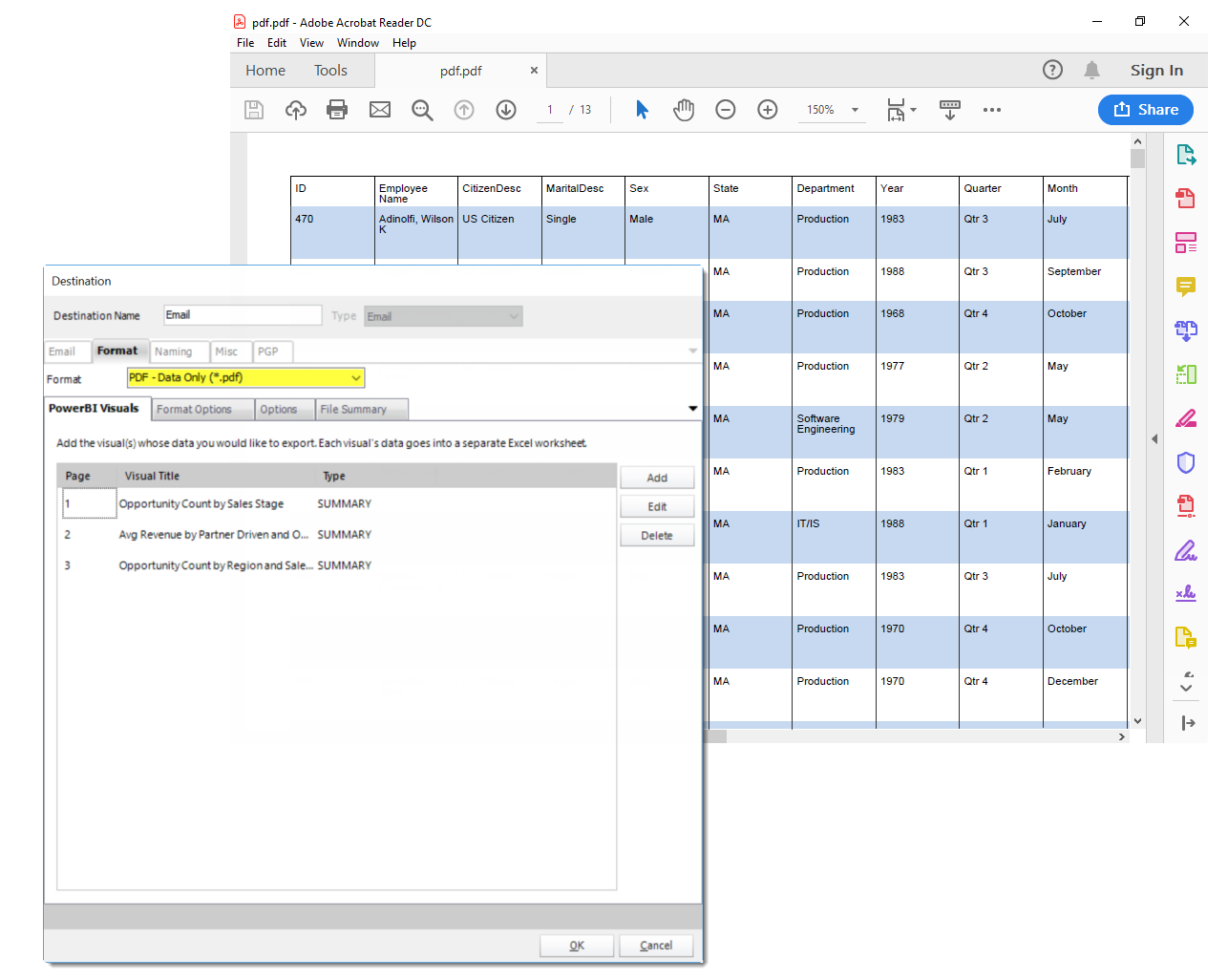 PBRS Version 2.0 Build 20190501
Enhancements
Ability to export ALL data (not a screen capture) of a Power BI Report to PDF
The Power BI report drop-down list now shows reports in alphabetical order
Issues Resolved
Google Sheets destination will now export up to 256 columns, previously only 26 columns
Ability to use the GBP pound sign (

£) in a password
Thank you all for your feedback. The next PBRS release is scheduled for June 2019.