PBRS Version 4.0 Build 20200325 has been released. The following enhancements along with software fixes have been included.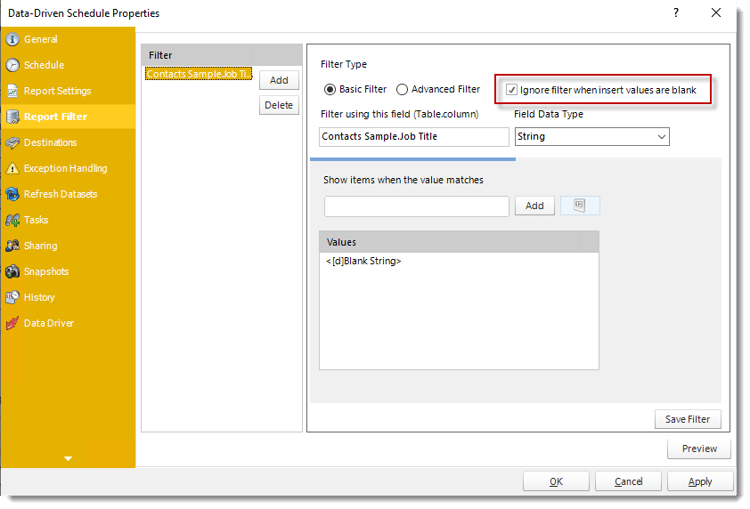 PBRS Version 4.0 Build
20200325
Enhancements
Added the option to "Ignore filter value when insert values are blank" at run time.
Added "Ignore Header" for CSV Output Format for Power BI schedules.
Added a new insert called "Current Server" to PBRS Constants.
Added the ability to specify which server a schedule should be executed on when using Collaboration mode.
Added the ability to update mass update all email address in schedules from within schedules as well as the address book.
Added the ability to view schedule ID in properties and in details.
Added Google Sheets output format for Power BI Service Paginated Reports Package.
Added the ability to import email addresses into the PBRS Address Book using a CSV file.
Added the permission "Execute Only".
Other general enhancements. (Tidying up)
Issues Resolved
Rename Context Menu Schedule does not work as expected.
Copy/Paste a Power BI Schedule does not work as expected.
Unable to access the scheduling Properties within an Event Based Schedule where "Run existing schedules" has been selected.
Unable to import any file type except .adbx to the Address Book.


Thank you all for your feedback. The next PBRS release is scheduled for April 2020.