PBRS Version 4.0 Build 20211110 has been released. The following enhancements along with software fixes have been included.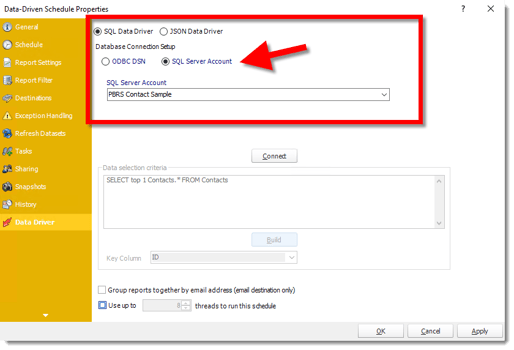 PBRS Version 4.0 Build
20211110
Enhancements
Added the ability to use a SQL Account instead of ODBC DSN as a Data Driver connection.
Added a setting to specify the SMTP Idle Timeout so that it can be increased for slow servers.
Issues Resolved
Data-driven package merging into workbook with visual data does not work as expected.
Export data from database task query timeout does not take affect.
Thank you all for your feedback. The next PBRS release is scheduled for January 2022.