PBRS Version 4.0 Build 20220112 has been released. The following enhancements along with software fixes have been included.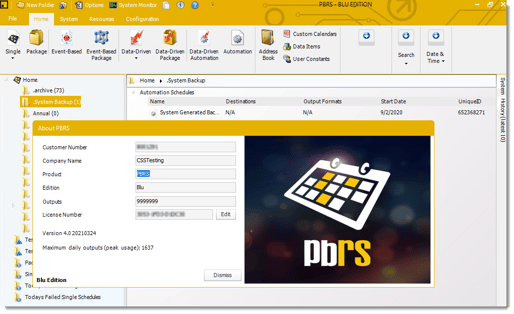 PBRS Version 4.0 Build
20220112
Enhancements
Added the ability to create a Power BI account using Azure Code authorization that includes a client secret so that it can be used to create schedules.


Issues Resolved
Some reports are not exporting completely.
The server file system is being filled with crash dumps.
It is not possible to export reports with pages longer than 1200px.
Event-Based packages are missing the 'Reports & Dashboards' option.
Unable to use the Preview option from the Context Menu for a Data Driven Single Schedule when using SQL Server Account.
Thank you all for your feedback. The next PBRS release is scheduled for February 2022.