SQL-RD Version 7.3 Build 20170809 has been released. The following enhancements along with software fixes have been included.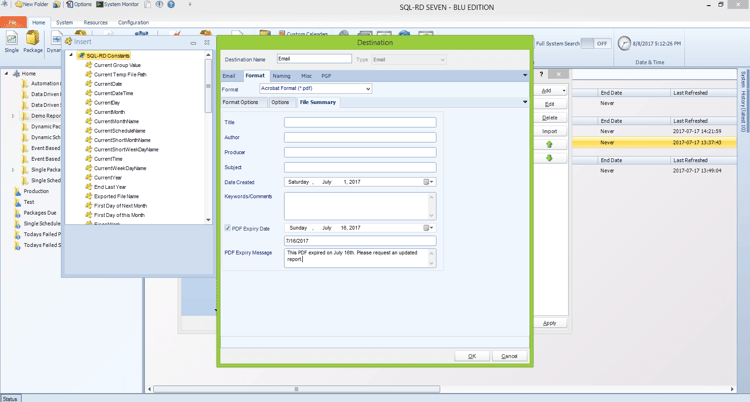 SQL-RD Version 7.3 Build 20170809
Enhancements:
New installations of SQL-RD will install the database using SQL Server 2016 Express
New installations of SQL-RD now gives you the option to connect to an existing database
Customize a message when configuring PDF expiration options
Log a call option in SQL-RD now re-directs to a new support request page
Help File, community forum and other resource links now direct to new pages
Issues Resolved
Schedules will now send one failure email, for the report and destination combined
Connecting to SSRS in SharePoint mode via the report service URL works as expected
Thank you all for your feedback. The next SQL-RD release is scheduled for September 2017.