SQL-RD Version 7.4 Build 20190424 has been released. The following enhancements along with software fixes have been included.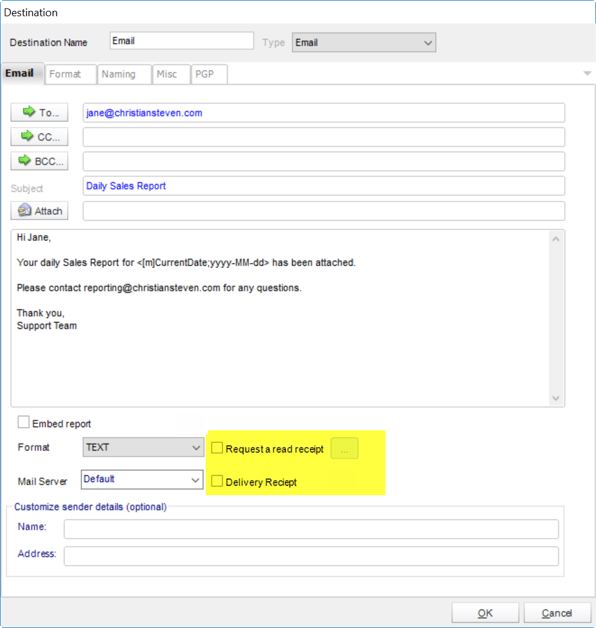 SQL-RD Version 7.4 Build 20190424
Enhancements
Read receipt and delivery receipt are now separate options within the email destination
Issues Resolved
Delivery receipts and read receipts for email destinations now work as expected
Data items used within a schedule now convert to the values expected
Daily schedules with repeat every option now execute when expected
Error no longer occurs when clicking 'Check for Updates' under the resources tab
Ability to connect to your Microsoft SSRS account when the computer is off the domain
Clicking the 'Help' icon now opens to the knowledge base as expected
Registration & Activation wizard now works as expected
Additional performance improvements & minor bug fixes included in this release
Thank you all for your feedback. The next SQL-RD release is scheduled for July 2019.