PBRS Version 4.0 Build 20201021 has been released. The following enhancements along with software fixes have been included.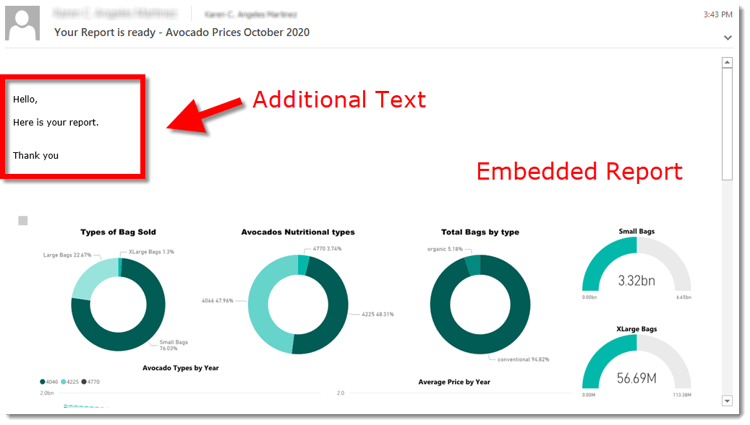 PBRS Version 4.0 Build
20201021
Enhancements
Added the ability to include additional body text when embedding a report into an email.
Added the ability to use Data Driven Inserts for basic filter operator.
Added an Index to the VirtualPrintQueue table.
General UI improvements.
Issues Resolved
Watermark font and color does not work as expected for Paginated Reports in the cloud.
The Process Watcher shows the Report Name instead of the schedule name.
Data-Driven Paginated Report remain in the Process Watcher after completion.
"Use the default naming convention" is not being populated when editing a Disk Destination.
Error when converting from a GUID to String in a Data Driven Schedule.
Multiple visuals are being sent in an email when using the Embed option.
Web Archive attachment not attaching properly to an email.
Ignore header option is hidden for SSRS reports.
Ignore Header option is hidden for Automation reports.
Empty characters for CSV separator (SSRS) show up as comma.
UK Date Format is not being kept when a Power BI report exports to Excel Format.
Unable to edit the Data Driver in a Data Driven Schedule when the Data Driver returns no records.
Thank you all for your feedback. The next PBRS release is scheduled for November 2020.