PBRS Version 4.0 Build 20210217 has been released. The following enhancements along with software fixes have been included.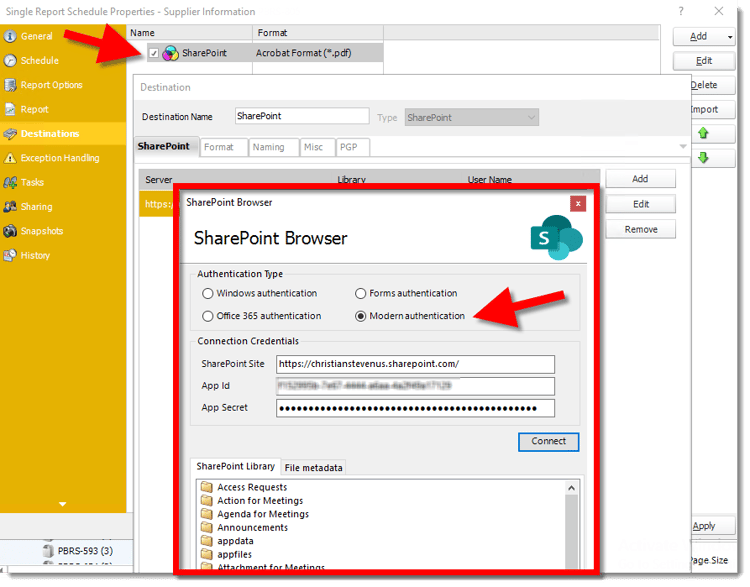 PBRS Version 4.0 Build
20210217
Enhancements
Added the ability to create a SharePoint account using modern authentication flow.
Added the ability to create a SQL Server backup from within the application.
Added the ability to view Smart Folders using Detail View.
Issues Resolved
Single schedules execute multiple times when using collaboration and multi-threading.
PBIRS schedules always timeout after 60 seconds regardless of the max timeout setting.
"Add" button in the Package Reports wizard displays the Power BI Package Report Properties as default.
Custom Output Format for SSRS Reports does not work as expected.
Copying of Package Reports does not copy all the Report Options.
SSRS report parameter errors do not log an error in schedule history.
Event-Based polling time is not showing as expected in System Monitor.
Preview button is not available in the Report filters wizard when creating schedules for Power BI Reports.
Copying a package with reports using visual titles fails to bring visual titles to the copy.
Custom Task: Add Column to Table does not work as expected.


Thank you all for your feedback. The next PBRS release is scheduled for March 2021.