Understanding the Technical Aspects of Paginated Reports
Pagination is synonymous with paging, which is generally defined as dividing documents into individual pages, whether they are printed pages or electronic pages. The term pagination originated in reference to producing books with consecutive page numbering on both sides of a page to designate the correct placement of the pages.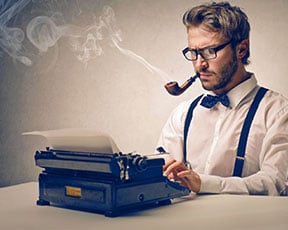 Interestingly enough, the practice of pagination wasn't adopted until around the mid-16 century, replacing foliation which only involved numbering the front sides of book pages (also called folium in those days).
Electronic pagination most likely originated with the advent of desktop publishing in the 1970s with Xerox PARC. Technologies such as desktop publishing, digital typesetting, and word processing feature specialized algorithms used to flow the content through to determine the pagination.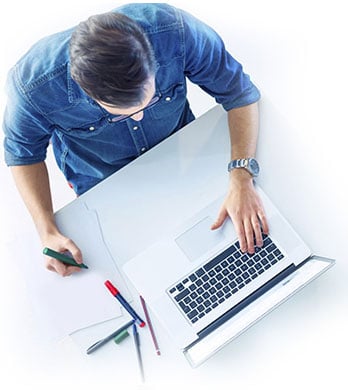 Microsoft Power BI Paginated Reports takes the idea of pagination to a whole other level by turning utterly unrelated data sources into intelligible, visually immersive interactive reports and dashboards. In turn, an organization's raw data is transformed into tangible insights.
Paginated reports in Microsoft Power BI are rooted in the Report Definition Language (RDL) which is an Extensible Markup Language (XML) application generally used with the SQL Server Reporting Services (SSRS). SSRS is a server-based report generating software system that is part of Microsoft SQL Server services which include SQL Server Integration Services (SSIS) and SQL Server Analysis Services (SSAS).
SQL Reports Equals Paginated Reports
SSRS provides a graphical interface within Microsoft Visual Studio, allowing developers and SQL admins the ability to connect with SQL databases. Using the tools within SSRS, they're able to format elaborate SQL reports using various techniques.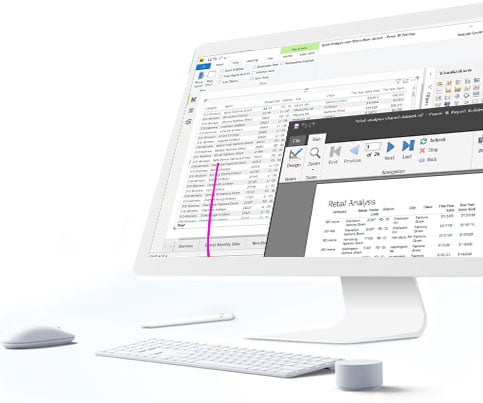 For less technical users, SSRS offers a Report Builder tool that can be used to format less complex SQL reports. In Power BI, these SQL reports are defined as paginated reports.
Once paginated reports are well-formatted, they fit nicely on a page whether it be digital or otherwise. For this reason, paginated reports in Power BI have earned the defining characteristic of being Pixel Perfect.
Not only do these SQL reports fit nicely to each page but users have the ability to control each report's page layout as well. This neat feature makes paginated reports in Microsoft Power BI perfect for circumstances requiring pixel-perfect output and enhanced for printing, Microsoft PowerPoint, Microsoft Excel, PDF generation, Comma-Separated Values (CSV) files, Extensible Markup Language (XML), and MIME HTML (MHTML).
Paginated reports natively support the following list of data sources:
Azure SQL Data Warehouse
Azure SQL Managed Instance
Azure Analysis Services
Power BI dataset
Premium Power BI dataset (XMLA)
Enter Data
Excluding Azure SQL Database, the other data sources listed above are available for use after the reports have been uploaded to Power BI.
How Power BI Revolutionizes Paginated Reports
With Microsoft Power BI Paginated Reports, it allows one the capability to effortlessly combine data sources, visualize that data, and distribute the reports to anyone and everyone within their team or organization. Whether that data source is Excel spreadsheets, on-premise or in the cloud, Power BI provides organizations with the power to connect to popular applications and services—even custom data sources—and examine their data in astonishing detail.
A few of the many benefits of using Power BI include: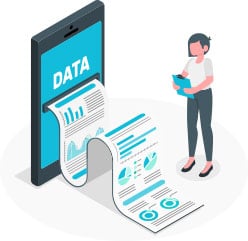 Quickly visualize and analyze all of your data in a single location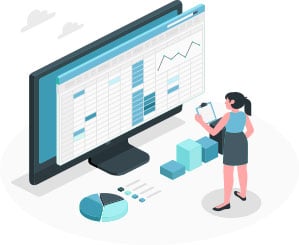 Use live dashboards with real-time updates to explore all of your data in unbelievable detail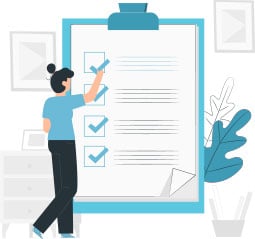 Create, schedule, and automate interactive reports in mere minutes
Here's how you can send UNLIMITED reports to UNLIMITED users with ONLY ONE power BI licence - in any format.
Perfect Business Intelligence With Power BI Paginated Reports
Have you ever wondered what picture-perfect business intelligence even looks like? One may never know the beauty of business intelligence until they've seen it in the form of a Microsoft Power BI Paginated Report. Another vital aspect of picture-perfect business intelligence is being able to get the right data to the right people at the right time. It consolidates data management and data analytics into a single process that allows information to be utilized in a way that produces more favorable results—something that can only be achieved if the data is available.
This process entails identifying the data you already have, ascertaining what data you need, and developing a system for collecting that data so it can be shared across your organization as required. As a result, rather than bottlenecks in the data chain, self-service software facilitates ease of access for those who need it. You no longer have to waste precious time accumulating and consolidating data into digestible information; your team no longer has to be hindered from getting things done while they wait for reports.
Various Licensing Options for Paginated Reports in Power BI
To take advantage of paginated reports in Power BI, one must either have a Power BI Pro license that is purchased at the user level or Power BI Premium that is purchased at the organizational level. You also have Power BI Embedded, a Microsoft Azure service that allows independent software vendors (ISVs) and developers to swiftly insert reports, visuals, and dashboards into an application that is achieved via a capacity-based, hourly metered model.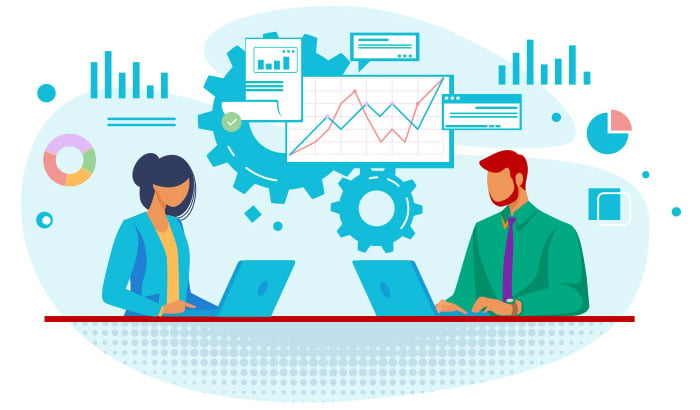 Power BI Pro is an individual user license that lets users read and interact with reports and dashboards that others have published to the Power BI service. Users with this license type can share content and collaborate with other Power BI Pro users. Only Power BI Pro users can publish or share content with other users. Power BI Pro allows one to do the following:
Share vibrant data visualizations that promote everyone to make conclusions based on facts rather than intuition.
Distribute results to others inside and outside your organization while adjusting their licenses as required.
Access visualizations on the move with the Power BI Mobile application to gain insights and make data-driven decisions from anyplace.
Improve collaboration using team discussions while keeping up to date with content support and updated alerts.
Examine data efficiently using conversational language and get meaningful responses to inquiries asked in your own words.
Get insights instantly from your favorite applications using pre-built data visualization and report templates.
Keep your priority analytics handy by pinning your most relevant content, and ensure others see valuable insights by promoting them using administrative tools.
Gain the results you need promptly applying the abilities you have now—whether you're comfortable working with other BI tools, Azure, Excel, or some other application.
Improve the influence of your insights by sharing them with others on your team or in your organization in the tools they use daily like Microsoft Power Platform, Dynamics 365, Microsoft Teams, among others.
Further data research and insight distribution with an intuitive, natural experience that looks and feels like other Microsoft technologies already used by your team.
Restrict data loss with centrally administered, role-specific data safeguards and row-level protections
Meet various local laws concerning data access, control, and residency via national cloud environments.
Protects your data so that it satisfies certifications for your industry and compliance standards.
Click
here
to learn more about how to purchase and assign Power BI Pro user licenses.
With paginated reports in Power BI Premium, you're afforded advanced, self-service data preparation that empowers all users the capability of accelerating the delivery of insights and collaboration quickly and efficiently. Power BI Premium allows one to do the following:
Enable anyone— whether they're inside or outside your organization—to view all Power BI content including paginated and interactive reports without purchasing individual licenses.
Choose the deployment option that works best for your organization, with on-premises reporting through Power BI Report Server, and your choice of geographic region for cloud deployment.
Scale as your needs grows with a dedicated cloud infrastructure that gives you control of performance.
Get data you require by utilizing prebuilt connectors for popular services like SharePoint, Excel, Salesforce.com, Azure SQL Data Warehouse, and Dynamics 365.
Enable business analysts to ingest, convert, and enhance big data through the already well-known Power Query experience without needing to acquire specific skills or relying on others for assistance.
Prepare data one time and then reuse it over multiple Power BI models to promote efficiency and precision.
Meet data residency conditions by deploying in any country you choose using national clouds.
Determine the most useful way for users to view and collaborate through adaptable reporting models, sharing formats, and embedding preferences.
Decrease IT difficulties with a centralized BI tool that incorporates central governance, security, and management for all users inside or outside an organization.
Using native mobile Power BI apps for Windows, Android, and iOS, you can access and view reports and live Power BI dashboards on any device securely.
Effortlessly interpret reports with any touch screen to attract your team's attention to significant insights.
Ask your data questions.
Use geographic location to filter your data according to your location.
You no longer have to invest the time and money in developing and managing analytics on your own. With Microsoft Azure and Power BI Embedded, you will be able to get to business faster, generate new revenue streams, form differentiated data products and offers, and most importantly impress your customers.
Microsoft Azure and Power BI Embedded allow one to do the following:
Offer world-class analytics without building them yourself
Quickly and easily provide customer-facing reports, dashboards, and analytics in your own applications
Reduce developer resources by automating the monitoring, management, and deployment of analytics
Gives you full control of Power BI features and intelligent analytics
Adopt decades of analytics expertise and access the continued investment Microsoft makes in analytics and AI
Visualize your data with out-of-the-box, certified, and custom-built visuals
You can easily make decisions from anywhere with visualizations optimized for desktop and mobile
You can pay as little as $1 per hour for analytics and scale as your enterprise grows with no requirement for end-user licensing
With paginated reports in Power BI Desktop, you can generate vibrant, interactive reports with visual analytics at your fingertips for free. Here is what is offered through Power BI Desktop:
Access data from numerous supported on-premises and cloud-based sources, Including SharePoint, Excel, Azure SQL DB, Salesforce.com, and Dynamics 365.
Data preparation can eat up a lot of your time. With data modeling tools, get much of that time back by using the self-service Power Query. Ingest, transform, integrate and enrich data in Power BI.
Delve more profoundly into data and discover patterns you might have missed otherwise, pointing you towards actionable insights. Features such as clustering, forecasting, grouping, and quick measures give advanced users complete command over their model using the robust DAX formula language.
Produce remarkable reports with completely interactive data visualizations.
Communicate a data narrative utilizing drag-and-drop canvases and countless modern data visuals from Microsoft and its partners—or design your own with Power BI open source custom visuals framework.
Compose reports with layout tools, formatting, and theming.
Provide visual analytics to those who require it.
Build mobile-optimized reports for viewers to absorb while they're on the go.
Publish from Power BI Desktop to the cloud or on-premises.
Embed reports created in Power BI Desktop into existing apps or websites.
Send Unlimited Reports to Unlimited Users With a Single Power BI License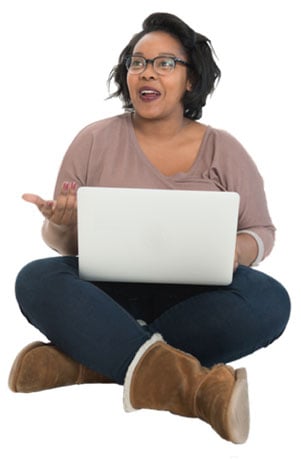 As you can see, Power BI offers a few licensing options with a wide range of pricing. It goes without saying that with the various price strategies come different product capabilities. Power BI Desktop—the free version—provides all of the dashboards and connections one would need. However, Functions are restricted when it comes to sharing.
Get Features PDFStart Free Trial
This means you won't be able to collaborate or share reports with others—the entire point behind using paginated reports in Power BI. Besides that, Power Bi Desktop offers you all the features one would expect to find in Power BI Pro. In order to get an example of some expected costs, feel free to use this Power BI calculator.
While Power BI offers a strong business intelligence solution and excellent self-service analytics tools, it lacks a built-in feature allowing administrators and users the ability to schedule and automate reports.
For large organizations, this becomes a significant issue for two primary reasons:


For users to collaborate and access data, one must purchase a license for each user who requires access to the software—whether or not they use it frequently.




If an organization needs to send reports in specific formats (PowerPoint, PDF, Excel, Word), to specific destinations (Google Drive, Dropbox, FTP, Email, Fax, Printer), or schedule and automate reports to different user groups (customers, vendors, management, C-suite) you won't be able to achieve this with Power BI as a stand-alone application.
While Microsoft online service features scheduling capabilities, there only exist two ways of using it:


To schedule a data refresh so the data is current when users view it online. However, the number of refreshes you can do each day is limited.


To send notifications to users once reports are ready to view. However, as mentioned earlier, each user will need a license to view the reports they receive. For those users only receiving monthly and quarterly reports, a lot of money is wasted maintaining licenses for these individuals.
PBRS for Power BI solves these limitations by allowing you to automatically schedule reports, send them automatically to multiple destinations and to unlimited users, as well as export them to various file formats.
PBRS for Power BI supports the following formats:
HTML
JPG
PNG
PowerPoint
Word
CSV
Excel
PDF
PBRS for Power BI supports the following destinations:
Folder
Printer
Fax
Email
FTP
Slack
SharePoint
Dropbox
Google Drive
You can do all of the above with only one Power BI license. Not only that but PBRS for Power BI allows you to send automated and scheduled paginated reports to thousands and even tens of thousands of people. This will save an organization thousands and tens of thousands of dollars in Power BI licensing costs.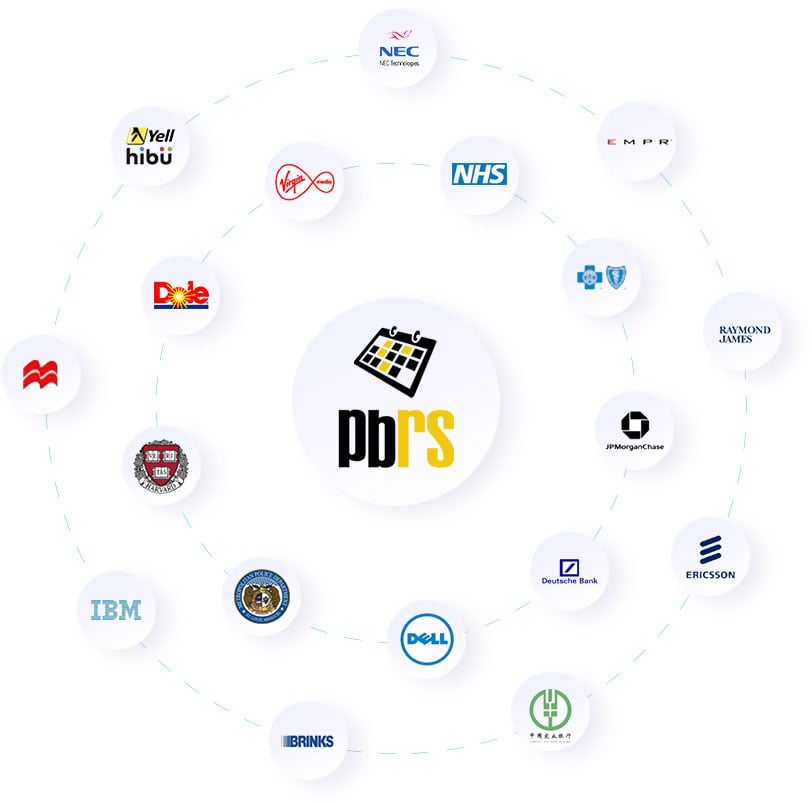 If your organization is big on security, PBRS is an on-premise solution that enables you to be totally in charge of the environment it runs on. This means you can enjoy all the functionality provided by paginated reports in Power BI without all the security concerns. To learn more about Power BI Paginated Reports and tools such as PBRS for Power BI contact one of the knowledgeable experts at ChristianSteven Software for more information.
Here's how you can send UNLIMITED reports to UNLIMITED users with ONLY ONE power BI licence - in any format.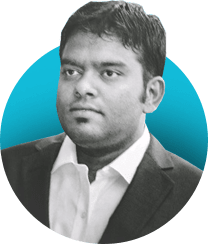 Arvind Periyasamy

"PBRS - Reports Scheduling System from ChristianSteven, is a very well thought out product which really kept novice end-user in mind to create report schedules. It handles most of the report scheduling requirements out of the box. The system handles both SQL Reporting Services & Power BI in a single solution which fits for our current and future needs.

The support team is very easy to reach, and very professional. Product updates & patches are released every month, covering enhancement requests that they received from customers, which is nice!"