How Business Intelligence Helps Businesses Make the Most from Seasonal Sales Peaks
by Christian Ofori-Boateng on Oct 22, 2017 6:03:00 AM
Seasonal business sales peaks have a huge impact on the overall success of your business. Holidays, celebrations, and once of year events often impact the way sales shift. If your company experiences the advantages seasonal sales peaks, it is important to continually assess your business to be sure you make the most of this time frame. Business intelligence has given seasonal sales companies an effective way to maximize their earnings. Real-time data, interactive dashboards, and timely reports are a few ways your business can make the most from seasonal sales peaks.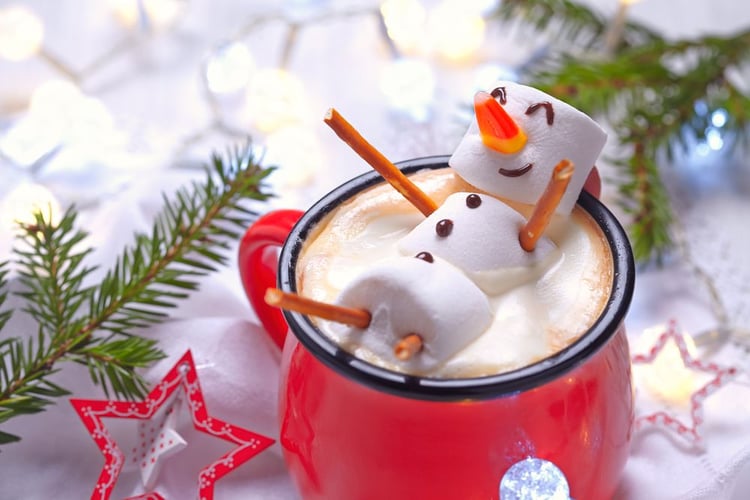 Monitor Your Competition with Business Intelligence
The world is full of competitive markets in every industry. With new businesses popping up at nearly every corner, it is important to keep a close eye on your competition. For businesses that draw in a majority of their revenue from seasonal sales peaks, business intelligence offers a way to monitor data throughout your organization. This gives you immediate information so you can react quickly to changes in the market. It also keeps an active eye on your competition, so you can react to a change in their strategies before they get ahead of you in the competition.
When you implement a business intelligence dashboard, you can set alerts that allow you to take a proactive approach to market changes. Many key individuals in your business need to receive the right information in a timely fashion. Dashboard reporting software allows users to set up alerts that monitor performance in key areas. When there is a change in the data, key players are notified so you can steer your ship in a way that optimizes what's current in your market.
A Proactive Approach
There are many things that contribute to the ups and downs of business. It can be as simple as a known holiday being around the corner and as complicated as the weather. You can't always control what happens when it comes to sales, but you can control how you react. And, in this case, it's important to be proactive to reduce the likelihood that your business will take an unexpected hit. Real-time data will allow you to quickly respond to peaks and dips throughout the year. This form of business intelligence is a great way to handle things as they come, instead of cleaning up a disaster.
In addition to real-time data, businesses can benefit from business intelligence dashboards. These interactive dashboards give users the ability to explore data and immediately produce charts that give them a better outlook on lots of information. Visual reports make it much easier to interpret data and note abnormal behavior in your business operations. If there is a sales peak or a sales goal hasn't been met, visual reports will make it easier to analyze your business data.
Business intelligence has become a critical component to help businesses stay on top of the competition. Access to real-time internal data and external information can be extremely helpful to businesses who experience seasonal sales peaks. Keep your business in check when you use business intelligence to gather your information, create a visual representation of what's happening, and be proactive in the face of change.