A Quick History of Business Reporting Software Part 2 of 2
by Christian Ofori-Boateng on Jul 3, 2016 8:30:00 AM
Following on from Part 1, the second part of this history traces the path from the precursors of business reporting software to the first versions of the main software packages and formats that we know today.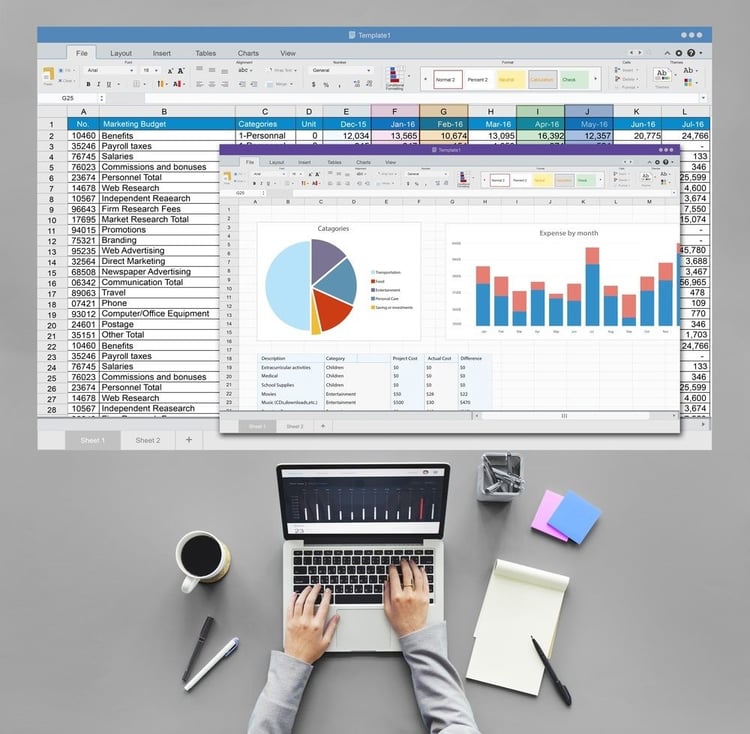 We begin at the start of the 1990's, when Adobe launched the first PDF in 1991. In 1993 they released it as a specification, free of charge, and that changed the way reports were viewed and shared across different platforms. We ended Part 1 with the launch, in 1988, of Crystal Services. In 1992, they released the first version of Crystal Reports, changing the history of reporting software forever. Microsoft made Crystal Reports the standard reporting engine for Visual Studio soon after, greatly increasing its adoption. Meanwhile, in the same year, Microsoft also released the first version of Access for database management and reporting. And at the start of the decade, in 1990, Business Objects was launched, the company that would later buy Crystal Reports through its acquisition of Crystal Decisions in 2003.
1995 saw the release of Windows 95, the operating system that represented a significant leap forward in creating a standardized desktop environment upon which business reporting tools and other productivity software would run. So great was the mass adoption of Windows 95 as an operating system that it had the effect of putting much of its competition out of business and was the subject of a number of court challenges related to whether Microsoft used its operating system dominance to engage in unfair business practices related to its other software programs. Only a couple of years ago, the almost 20-year court case brought against Microsoft for this was making news, as the Supreme Court refused to hear the case further.
With the major software programs and the desktop operating system that became the defacto standard all released, much of the history of reporting software had been written by then of the 1990's and the remaining history is marked by incremental gains in functionality and features, usage and adoption. The increasing adoption of e-mail and browser-based retrieval and viewing of reports is of course important and the standards that allow for increased interoperability.
We end then on that note, marking an important date in 2008 when Adobe released the PDF as an open standard, freeing up innovation on the automated generation, output and delivery of reporting software schedules.