Joe Biden Thinks Big Data Can Help Cure Cancer. Could He Be Right?
by Christian Ofori-Boateng on Aug 17, 2016 8:30:00 AM
When you think about cancer research, chances are big data isn't the first thing that comes to mind. However, Vice President Joe Biden may be on to something. He believes that big data may play an instrumental role in finding a cure for cancer and is ready to spread the word about it.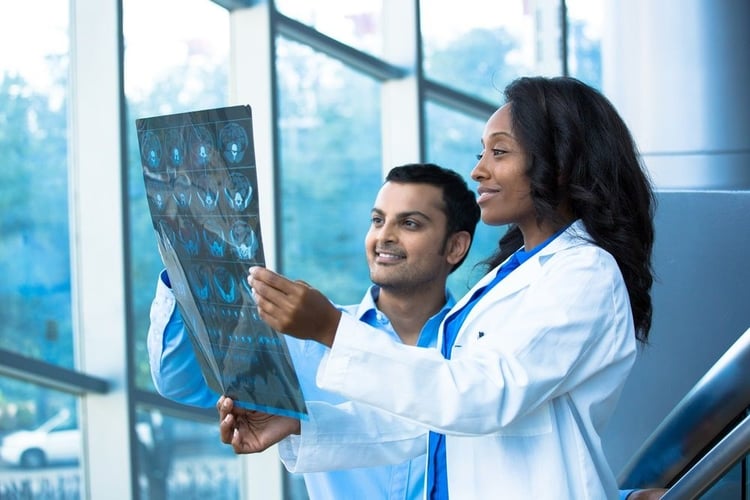 At a recent meeting with the leaders from The Fred Hutchinson Cancer Research Center, Biden asked what researchers needed from big data in order to get closer to finding a cure for cancer. This meeting, which took place in Seattle, was the fifth stop on Biden's cancer moonshot "listening tour".
What's the takeaway; finding the cure for cancer, trapped inside different silos at various institutions.
The Problem
There is no question that supercomputers are true feats of the modern world. Analyzing data at lightning speeds, to find hidden patterns researchers would never see otherwise creates a problem. Sharing this data and condensing it is extremely challenging.
While big data may be an indispensable tool, the fact is, data aggregation proves to be quite difficult.
Finding a Solution
Currently, there are projects that are going on all over the world that involve big data and cancer research. For example, the American Society of Clinical Oncology, also known as the CancerLinQ, works to bring together data from all the cancer patients in the United States. They also make sure it is available for analysis with the hope that new patterns reveal results and new insights.
This information could be useful for doctors who are providing treatment. When complete, it could allow them to access real-time information on how thousands of different people reacted to certain treatment plans. This will allow them to tailor treatments to a specific patient and provide them with the best possibility of a successful outcome.
Big Data's Role
Biden might have been on to something when he stated that the cure to cancer relates directly to big data. However, prior to this being a reality, it is essential to find viable ways to implement data collation across different points in the U.S. in an organized and efficient manner. While this may be the challenge, those in the big data industry are definitely up to it.
With access to information, unlike ever before, cancer will likely soon be a distant memory. While there is still no definite cure in sight, with the help of big data, chances are it will be here before you know it.