Top 3 Useful Features of Business Intelligence Software
by Christian Ofori-Boateng on Jun 22, 2017 8:29:00 AM
As the Business Intelligence Software market booms, it becomes harder and harder to find the best product. After big data became a mandatory part of even small business management, business intelligence became a necessary part of every expanding business. These events brought a lot of new developers to the market. Today, more options exist than ever before. Knowing what to look for is essential. The keys to useful BI software come down to ease of use, range, and options.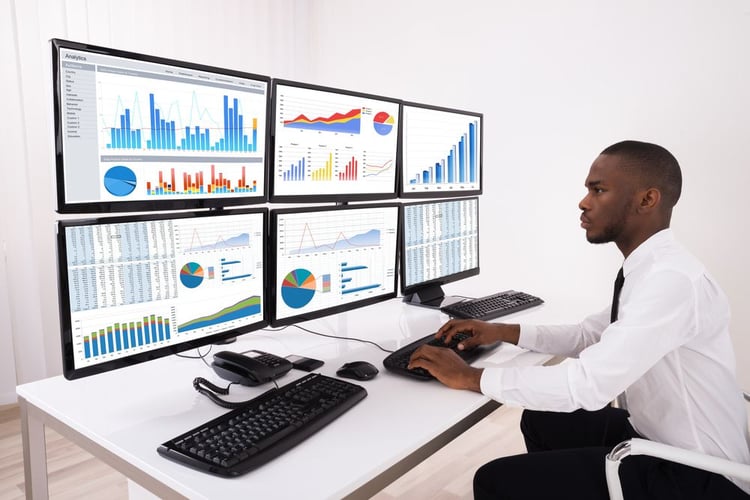 Intuitive Design
In order to be useful, BI software has to be usable. Intuitive dashboard design allows new users to familiarize themselves with the controls quickly. Patterns of action follow a natural, expected flow. Clear menus are a big part of this design. Obvious major keys in simple locations, such as an exit program 'x' in the top right-hand corner are critical for ease of use.
These features combine to make the system more accessible for a greater number of users. Business dashboards improve accessibility even more. A dashboard gathers critical features to a single screen, allowing users to access multiple functions for a single process from a single point. Paired with overall intuitive design, dashboards allow relatively untrained associates to use and benefit from business intelligence software. This means everyone from marketing experts to business-leading decision makers can wield these tools without relying on middlemen to do all the legwork. Best of all, if the software is designed well, it will actually cut down on the work needed to get results.
Scope of Searchable Data
Some BI software is limited to a handful of file and data types. The number of data sets per report may face limitations, too. Finding software with a wide scope of searchable data is, first and foremost, part of business intelligence software's versatility. It determines how thorough reports actually are, how well it can handle shifts towards new data set types, and the number of reports a user would need to run to gather actionable information. Always look for software that searches multiple types of data sets during a single search. The best software should be able to examine everything from Excel sheets to records on third party software. After all, in the age of borderless enterprise, records are scattered.
Search Customization
Like scope, customization plays directly into the overall effectiveness of your BI software. Just how specific your results will be, is determined by the number of available fields. Being able to narrow or expand your search gives your results a better range of applications. Actionable information requires a great degree of data that examines a single issue from multiple perspectives. Without detailed customization options, your business intelligence software will have limited value and efficiency.
The best BI software must be easy to use and highly flexible. The more it can research, the better. Customization is essential, and design features like real-time dashboards add exponentially to the program's usefulness. Together, these traits single out excellent business intelligence software from the rest of the competition.