Top 4 Ways BI Enhances Traveling Experiences For Customers
by Christian Ofori-Boateng on Oct 26, 2016 8:30:00 AM
Business Intelligence (BI) can help the airline industry make smarter decisions in real-time. Data analytics are particularly relevant for airlines in a number of different ways. Passenger satisfaction is at the top of the list. Let's look at some ways BI enhances traveling experiences for customers.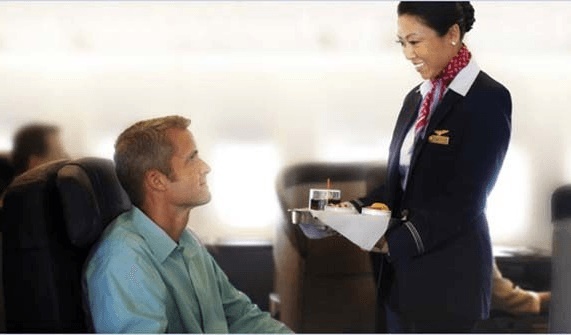 Customer Interaction
Using big data, BI allows customers to go fully digital thus giving them ways to interact with the airlines in real time. BI extends beyond the smartphone check-in and RFID-tagged luggage. Customers want control of the way they interact with airlines; therefore, the airline industry needs to ensure the capability to understand as well as predict what individual customers will want when or before they contact the airline. Not only will this reduce costs while increasing passenger satisfaction, it will also help drive revenue.
Better Airline Decision Making
To keep the network running smoothly, an airline makes thousands of decisions every hour using imperfect information. Data analytics provide real-time, statistically important data drawn from multiple sources to frontline employees in one single tool.
For example, should an airline hold a flight for a delayed passenger? Imagine there are 10 passengers on an inbound flight who may risk missing their next connection. Prior to BI, operations would probably average approximately 15 minutes connecting time, from arrival gate to departing flight; thus, the decision is made to hold the aircraft for the delayed passenger. In reality, it actually takes the passengers 28 minutes to transfer and 32 minutes to transfer their luggage. Although it was a close estimate, the inaccurate operations estimate caused the departing aircraft to lose its takeoff slot, causing a longer taxi time, sub-optimal routing, and a holding pattern at the destined airport.
Holding the aircraft caused the flight to enter the "red zone" for the on-bound connections of eight passengers. Basing a decision such as this on judgments alone is costly in fuel and customer satisfaction. Using BI tools, airline operations teams will know the inbound aircraft will arrive at gate B5 and, historically, the average walk time from B5 to the connecting flight's gate is 28 minutes and 35 minutes for luggage. They will also know that the specific luggage is being held in the fourth container on the inbound aircraft. Operations will also know the cost of accommodating connecting passengers if the connecting flight departs on time. Furthermore, the connection details of passengers on the departing flight, frequent flyer status, and who could be affected at either end of the journey are information they will know in advance. This information provides airline operations the ability to make a data-based decision on whether or not to hold the flight.
Proactive Management
When traveling by aircraft, is anything more annoying to passengers than being ready for takeoff when the pilot announces there is a mechanical problem? Not only that, but you'll be sitting on the tarmac for a while. Now imagine how much more annoyed you would be if you know the issue causing the delay could have been previously fixed if the airline had better insight.
Using data analytics to evaluate past delays, operations may realize having specific parts on hand can reduce delays. Additionally, when the warning light in the cockpit flashes, data analytics can be used to alter the flight schedule by using a combination of predictive analytics and historical data. Real-time, up-to-the-minute data is especially helpful in this scenario. It provides a more accurate prediction of repair time based on what is occurring on the ground and in the air at that precise moment.
Passenger Satisfaction Means Returning Passengers
Efficiently incorporating Business Intelligence solutions into an airline operation IT results in reduced lost bags, scheduling issues, flight delays, and overall costs. Most significantly, BI can help airlines increase passenger satisfaction by making sure their travel arrangements are on time and hassle-free. Happy passengers are much more likely to fly with the airline that keeps them satisfied.