Top 4 Ways BI Solutions Help the Retail Industry Supply Chain
by Christian Ofori-Boateng on Oct 2, 2016 8:30:00 AM
One of the absolute necessities in the retail industry is an effective inventory management system. Without a sufficient amount of the right product at the right place, delivered in time to satisfy consumer demand at a minimum cost, a retail establishment will not succeed. BI solutions help retailers achieve greater efficiency of the retail supply chain, save costs, and improve operations by gaining insight into the inner workings of their supply chain.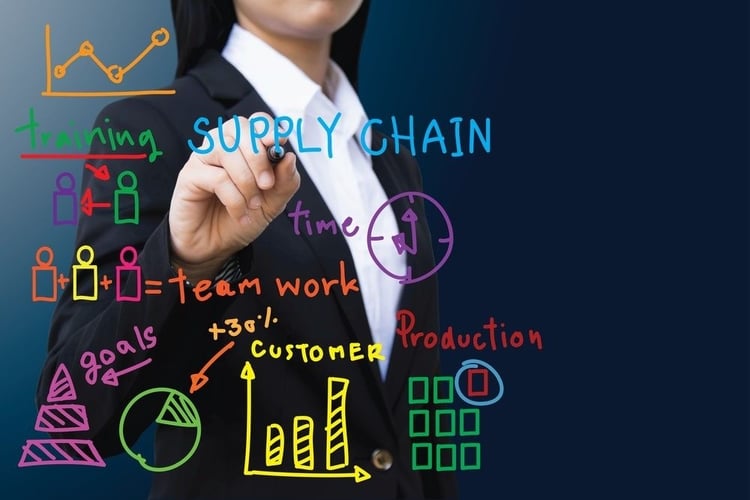 The cornerstone of the BI solution for retail supply chains is a centralized data repository. The repository consists of detailed data, such as physical and calculated inventories along with inventory adjustments and receipts. In addition, it also consists of supplier shipments and inter-enterprise item movements. Detailed data such as sales, plans and forecasts, replenishment targets, and safety stocks are also stored in the centralized data repository.
How it Works
Business Intelligence analyzes information from across the retail supply chain and internal operations. By analyzing this information, the efficiency of inventory throughout the organization is improved upon. With this information, retail organizations are able to achieve the following:
Better anticipate demand
Conduct detailed, in-depth analysis of historical sales
Outline stocking positions to short and long term trends
Track inventory accurately throughout the entire supply chain
Augment and influence fact-based analytical models based on consumer behavior in order to understand aspects that influence sales
Implement targeted assortment planning tools
BI provides the capability to gaining insight into the inner workings of the retail supply chain through specific, detailed, and actionable information. Based on these insights, retailers make tactical changes to logistics operations in real time.
Improve Stock Replenishment
Many retail companies carry an assortment of products that are restocked from a central distribution center. Utilizing Business Intelligence tools allow these retailers to optimize replenishment throughout their organizations to help improve the accuracy of operational forecasts, determine overstock situations, and identify the slow turnover products as well as slow turnover locations. This helps to identify a failure to restock the product, uncover insufficient demand for the product at a certain location, noncompetitive pricing, or inadequate marketing processes.
Collaborate with Vendors
Supply chain inefficiencies affect the retailers as well as the vendors. Inventory management system data that is inaccurate can lead to the unnecessary ordering of products as well as hindering a retailer from ordering when supplies are low. With BI, retailers have the ability to open access for vendors to monitor aggregated sales data on their products. By providing vendors with insight into true demand, the volume of stock kept on hand is reduced as BI has given the vendor the capability of knowing when the stock is low.
Supply Chain Efficiency
BI affords retailers the ability to gain access to enterprise-wide information about the organization's supply chain operations. This helps to improve the accuracy of demand forecasts, increase the efficiency of the supply chain, and reduce lead times, carrying costs, and operating costs across the enterprise.
BI solutions allow retailers to increase their visibility into inventory management without hampering day-to-day operations. By extracting information from diverse source systems into a centralized repository such as an enterprise data warehouse, retailers are simultaneously reporting on metrics related to their supply chain. This, in turn, ensures the right products are in the right place at the right time.