Why Your Future Is Secure With a Business Intelligence Degree
by Christian Ofori-Boateng on Aug 31, 2016 8:30:00 AM
Business Intelligence (BI) is a field that will continue to advance as it responds to the needs of industries. Earning one of the many degrees offered in the BI field is a great means to a successful career relevant to today's growing need for skilled IT professionals and business analysts.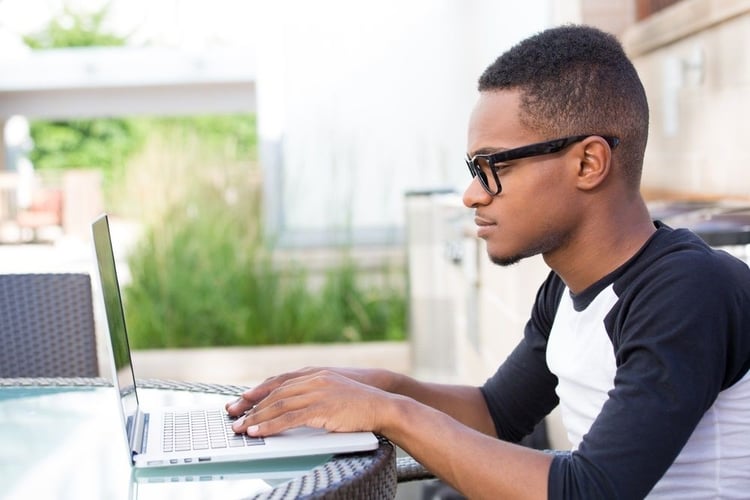 There are a variety of ways to enter the field of business intelligence and even more ways to grow after you are employed. Some of the positions offered in the business intelligence field are:

• Business Intelligence Administrator
• Business Intelligence Manager
• Business Intelligence Consultant
• Business Intelligence Data Analyst
• Business Intelligence Project Manager
• Business Intelligence Developer
• DBA/SQL Server for Business Intelligence

If you are considering a Business Intelligence degree, a good place to start is to determine which side you would like to work for. The functional side is determining what needs to be reported/measured. The technical side is building the solution. To put it simply, the functional side generates the questions of the business and the technical side answers the questions in an intelligent manner. There are also front-end people who specialize in reporting tools and back-end people specializing in ETL and databases.
Future BI Predictions
Brian McKenna, editor of Consumer Weekly speculates the following ten trends for BI by the year 2021:

1. Analytics of new data sources will have undermined some long-standing business models.
2. Decision makers will be making wide use of shared, immersive analytic experiences.
3. BI will support a wider gestalt and a fuller range of human learning styles.
4. The data literacy gap will have narrowed.
5. Personal analytics become baseline behavior.
6. More people will (finally) be making use of predictive analysis.
7. There will be a much easier analysis of the 'long past.'
8. Intelligent Decision Automation (IDA) will take in more business decisions as machines get smarter.
9. More organizations will be doing decision reviews.
10. Hybridized heuristic/algorithmic management along with decision-making is emerging in some organizations.

Although these are only speculations, there is no escaping the fact that BI will continue to advance and will be as strong as ever five years from now. With BI vendors continually developing new technology to meet industry needs, the career options will only continue to expand.
A Happy, Successful Career
A survey by Glassdoor identifying the 25 Best Jobs in America for 2016 lists Data Scientist as #1 with a median base salary of $116,840. At #11 is Analytics Manager with a median base salary of $105,000. In fact, ten of the 25 jobs on the list are tech positions.

A career in business intelligence should not be chosen because it pays well. There are several criteria that must be met such as understanding statistics, interpreting data, and being very knowledgeable in computer science. If these apply to you and they are things you love, then, by all means, a business intelligence career may be the right path for you. A career in BI is a highly analytical job that continues to push the boundaries of technology successfully.

If you are a young person who is unfamiliar with business intelligence, or if you are someone who wants to know more about it, take an in-depth look at the ChristianSteven Software website. Business Intelligence and all of its components are explained and illustrated in detail. If you are fascinated with analytics, information technology, and statistical data, BI may provide you with a happy, successful career!