How To Use Self-Service Reporting Crystal Reports to Boost Holiday Profit
by Christian Ofori-Boateng on Nov 26, 2017 7:54:00 AM
Crystal reports are already powerful tools, but with self-service reporting, Crystal reports can give your business a boost this holiday season. Whether you want to improve on last year's numbers or this is your first year in business, the right tools can make all the difference. Here are a few ways you can use self-service reporting Crystal reports to your advantage.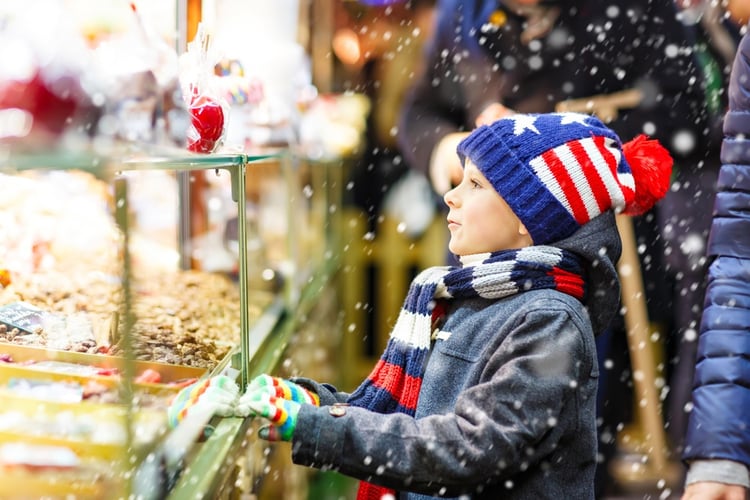 Schedule Ahead
It's already November, but the worst of the holiday shopping crush won't hit until the day after Thanksgiving. Once December arrives, the last-minute shoppers will arrive in force. You need more hands on the sales floor and fewer behind the scenes during this critical time, so any task you can do early, you should do early. Naturally, you can't generate reports with data that hasn't arrived yet, but with self-service reporting Crystal reports can help.
Use self-service report scheduling options through programs like IntelliFront BI to plan ahead. Look at your calendar and add a few extra reports you know you'll need in the coming weeks. These include special Black Friday sales reports for both brick and mortar shops and e-commerce stores. Give yourself a break in advance and make sure the information you need will arrive when you need it.
Review Last Year's Data
As you prepare last minute displays of the year's most popular toys, treats, and gifts, make sure you use last year's insights. Although immediate data is important, you can learn a lot from the past. This thought is especially true if your location, staff, and other key variables are the same as they were last year.
Use self-service reporting tools in IntelliFront BI to figure out which items performed well, where you placed those items in the store, and what your backroom stock looked like before and after major shopping days. Prepare for increased traffic during the weekend by comparing yearly traffic volume compared to previous seasonal patterns. These numbers will help you schedule enough employees to handle the increased number of customers. It's impossible to tell the future, but you can use the past to predict trends and prepare for similar events.
Choose Event Triggered Reports
When an opportunity emerges, or a loss strikes, time is of the essence. A few hours can cost thousands of dollars, and a few minutes might lead to missed opportunities for bulk sales or a limited run of popular merchandise. Event triggered reports can help. Through self-service reporting, Crystal reports can transform into an alarm system. These special reports generate when specific data sets change. Business owners and decision makers can help with the added demand of the holiday season, safe in the knowledge that Crystal reports will update them if something needs their attention.
The holidays represent some of the most predictable sales trends over the years. IntelliFront BI's scheduling and on-demand analysis tools can turn those trends into opportunities. The holidays are a time to celebrate, but they're also the perfect time to put Crystal reports to work.