Five Signs that Your Business Needs a Business Intelligence System
by Christian Ofori-Boateng on Mar 4, 2016 9:51:50 AM
As technology continues to make huge leaps forward, businesses are doing everything they can to keep up. After all, if technology continues to move forward and your business is remaining static, you will probably lose the competitive advantage that you once had. No matter how big or small your business is, you should always be thinking of how you can stay one step ahead of technology and your competitors.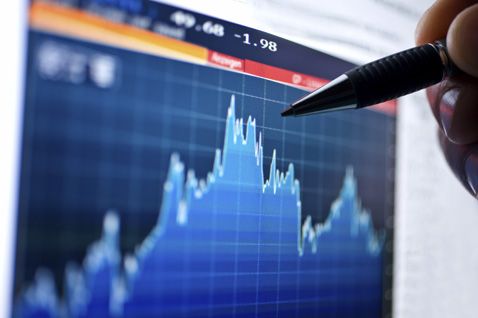 For most businesses, that means implementing a business intelligence system that can analyze and deliver important information to you and your company. Although maybe once thought of in this way, business intelligence solutions are no longer only associated with large corporations. The advancement of technology has allowed business intelligence systems to become widely available for all businesses, no matter the size.
Whether you are looking to implement a BI system or are just learning, I have come up with some signs that might point toward your business needing a business intelligence system.
You Have Data, but no Information
One major point that I want to make here – there is a huge different between data and information. Information is data that has been organized and converted into a meaningful context that people can study and gain insight from. Data is useful, but it doesn't go very far if you can't take any meaningful information from it. After all, the entire point of gaining business intelligence is to be able to access key information that can prove advantageous for your company.
Your Business Intelligence System is Largely Manual
If you rely on manually gathering, editing, and compiling data from different sources, we would say that your business intelligence process is largely manual. Unfortunately, operating a manual business intelligence solution is very time consuming and extremely inefficient. Updated BI systems no longer require manual data entry or compilation. When you can eliminate wasted time spent on a manual BI system, you can spend more time working on ways to improve and expand your business.
You Don't Know how Well your Business is Performing
One of the major purposes of implementing high-level business intelligence is to acquire a deep understanding of how well your business is operating. If you don't this, how are you supposed to know how close you are to meeting your goals? A BI system can tell where you company is performing well and where it can use some improvement.
Collaboration is Avoided at all Costs
If you avoid group collaboration or file sharing, that is a major indicator that your business intelligence solution could use an upgrade. Not only is group collaboration becoming more important in the business world, but it can also provide a competitive advantage. The faster workers can create and share files, the quicker and more efficiently work gets done. That leads to a more productive company that will consequently lead to a more profitable business.
Getting a Report has Become a Sizable Task
When your IT section is overbooked and you need to get an important report, you might be facing an impossible task. Unfortunately, creating a complex sales report requires an extremely tech-savvy employee and most of the time that's just not you. Don't let business reports become a bottleneck for your operations…eliminate that wasted time with an adequate business intelligence system. When you implement BI, your strategies and reports will be documented electronically and therefore will be much easier to access and manage compared to conventional systems.