How Can BI Solutions Help with Reports Distribution?
by Christian Ofori-Boateng on Aug 5, 2016 8:30:00 AM
Reports are a fact of business. They will always exist in the business world because of top executives, and users, depend on them for the information they need. The way they exist and how they are distributed has changed drastically. A Business Intelligence (BI) reports distribution strategy for employees, partners, and customers is a crucial step in keeping your business ahead of your competitors. Let's look at some of the ways BI Solutions help with report distribution.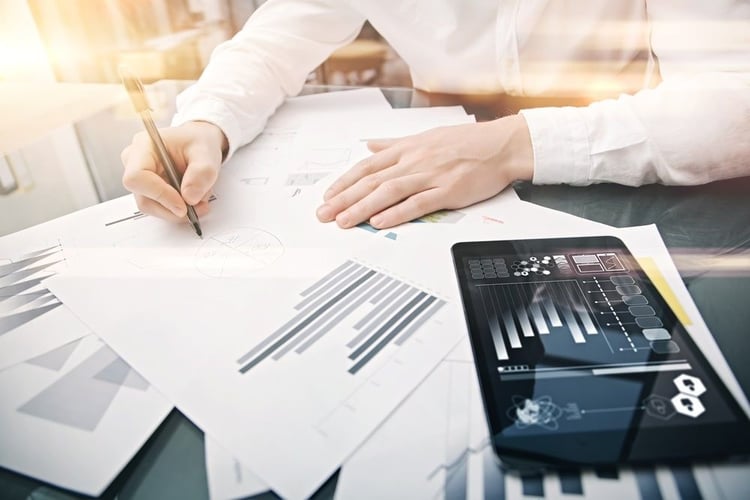 Automated Report Distribution
An automated report scheduling and distribution solution ensure the reports arrive at the right place at the right time, whether inside or outside of your company. With Automated Report Distribution, you have the advantages of the following features:
Use any means to deliver reports, i.e. email, print, fax, FTP, SharePoint, Dropbox, ODBC, and SMS, to name a few.
Export to dozens of formats including doc, docx, xls, xlsx, pdf, txt, tif, csv and much more.
Monitor anything in any location to trigger event- and threshold-driven reporting without human intervention.
Workflows and Business Process Automation lets you create, update, and delete database records. Create, copy, merge, modify and move files. Zip up files.
Clear out folders. Upload or download items to FTP. Trigger other actions based on pre-defined schedules or criteria.
Security and Audit Trails
Platform Agnostic - the solution is agnostic with respect to the architecture of its operating environment, virtual machines, distributed instances, load balancing, or anything else.
Automated Report Distribution allows you to simply set it and forget it.
Self-Service Reporting
Self-Service Reporting provides a self-service reporting solution for end-users, partners, and customers that enable on-demand access to business intelligence 24 hours a day, 7 days a week. This information is accessible from any computing device including mobile phones. Application data stays hidden from the end-user thus making Self-Service Reporting very easy to use. This type of report distribution greatly decreases the burden on the IT department to run reports constantly. Moreover, the end-user is happy because they get what they want when they want it!
Real-Time Dashboards
Real-Time Dashboards are arguably the most popular form of BI reports distribution. They allow end-users to see up-to-the-minute data on any platform including mobile phones. Real-time views with easy to understand data visualizations are what a large number of end-users prefer over scheduled and on-demand reports. Real-Time Dashboards are very easy to use as they are visual and intuitive; therefore, no comprehensive training is required.
Customized Reports
With BI, you have the capability to create any of the aforementioned reports to suit your needs. Your headings, details lines and calculations are all flexible. Customization of these reports is a huge asset as you and your users have only the information you want and need, but none that you do not. You also have the option to use pre-formatted reports. The choice is completely yours. With BI, the exact same data is generated and distributed at the time and destination you choose. For example, Tom in the United States can view the exact same information as Sally in China at the same time.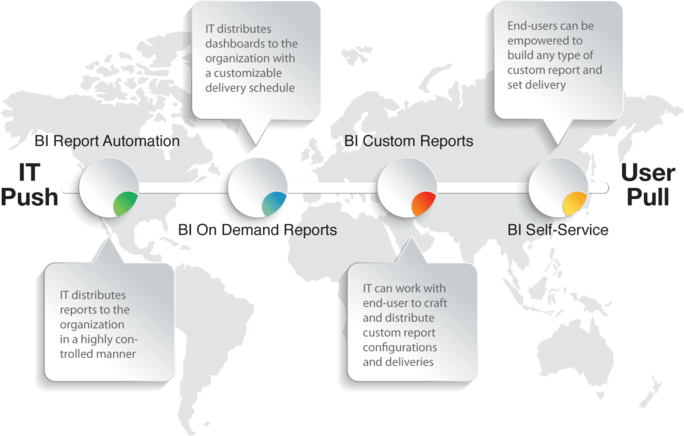 ChristianSteven Software recognizes that each enterprise has many different reporting distribution needs. Investing in business intelligence software will ensure the delivery of the right reports, to the right people, at the right time, every time.