How To Batch Crystal Reports For Delivery
by Helen Ofori-Boateng on Apr 9, 2018 8:30:00 AM
Distributing one Crystal Report to a person or group of people can be easily managed by most Crystal Reports Scheduler software, but what happens when a group of reports need to be delivered? Do the recipients get 10 different emails containing reports? Does the user need to get several different variants of the same report? How can a reporting administrator make delivering and viewing reports more manageable without re-writing or condensing Crystal Reports?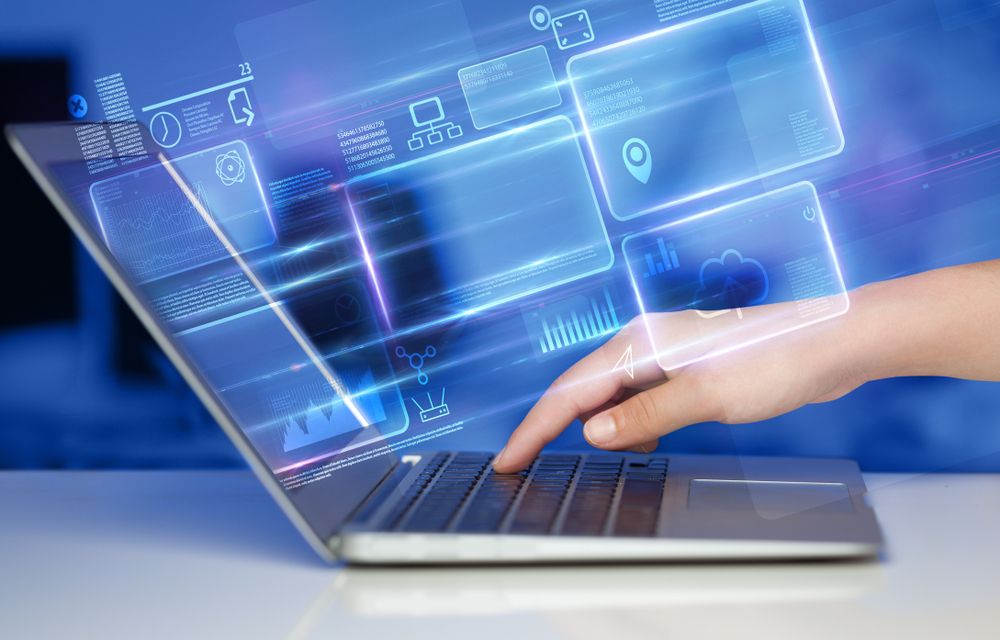 Using CRD to batch Crystal Reports can often be the answer to all of these questions. In today's brief guide, we will discuss how to use CRD's Package schedule to send multiple reports to a person or group of people, how to send differing versions of the same report within a package, and how to combine multiple Crystal Reports into a single file.
Name your package and set the schedule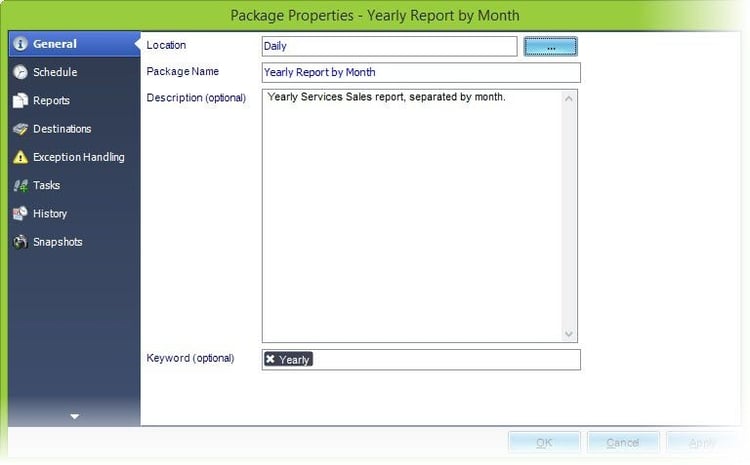 In the first two steps, you will need to name your package, add a description, and give it keywords. After that, you can set a schedule for your package. The schedule can be as complicated or simplistic as you wish. Schedules can be run daily, weekly, monthly as well as many other options such as specifying the run date using a custom calendar.
Adding Your Reports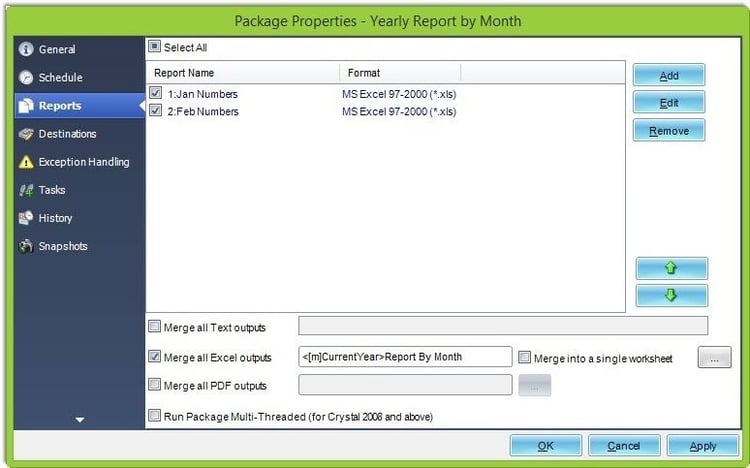 In this step, you will add reports to your package. Clicking the Add button will open a new window where you can select your report. Clicking the Parameters tab in this window allows you to select parameters for the report. You will also determine the report format and database login settings here as well. Click OK to add the report to the package. Add more reports to the package by clicking the Add button. Do you need to add the same report, but use different parameters/settings? Add the same Crystal Report and then select the alternate parameters and settings. Now you can batch Crystal Reports even if they are simply alternate variations of the same report! There are no limits to the number of reports you can add to a package.
Merging Reports
As it stands, all of the reports in the package will be delivered to the user as separate files. Using the options shown under your list of added reports (refer to above image), you can merge PDF, Excel or Text files. As an example, you can merge all of the individual report output files into a single workbook, where each report output will be saved to a different tab!
Setting the Destination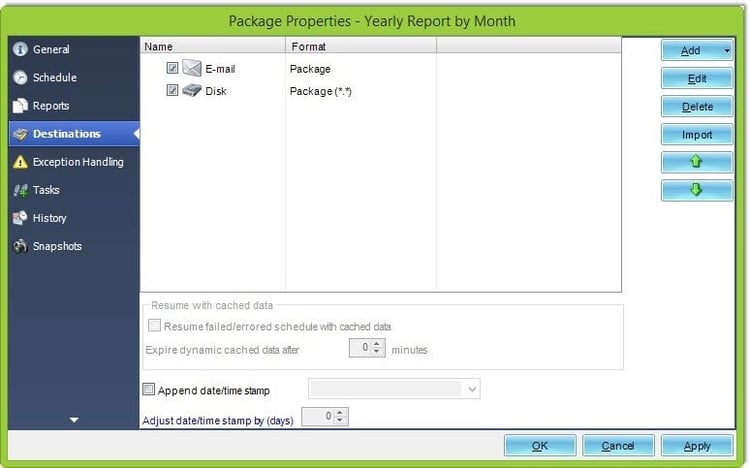 You can choose from destinations such as a local network, FTP, SharePoint, Dropbox and more. Select your destination, enter the email address or location where the package will be delivered to and click OK. Packages (or any other schedule type) can be delivered to multiple destinations. For example, you can send the packaged reports by email while also placing them into a shared file directory.
Complete the Package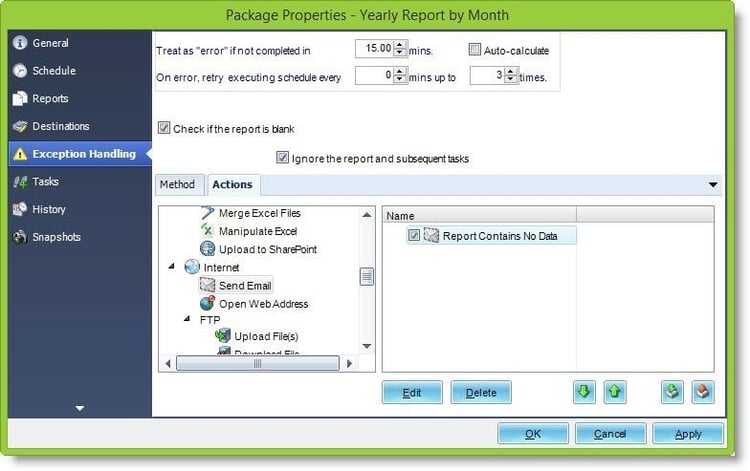 In the final steps, you will configure your exception handling settings as well as custom tasks. Custom tasks allow you to perform certain jobs either before, after or both before and after the schedule's completion. For example, you can send the report to a user's SharePoint directory and then set a task to send an email to the user stating that their reports are now ready.