Learn How To Burst Crystal Reports To Multiple Excel Tabs
by Christian Ofori-Boateng on May 2, 2018 12:41:21 PM
On a daily basis, Sally needs to send a report detailing their top grossing customers. This report details order amounts for each firm by month, and exports the report in Excel format. Users have been quite content to look at this report in the past, however, due to the increased order volume, the report has become unwieldy. Writing separate reports is too much time and effort. Sally needs a way of breaking up this report so that its a much easier read for the users. Section group bursting in CRD is an easy way to burst Crystal Reports to multiple Excel tabs making it easier for users to view the information they want.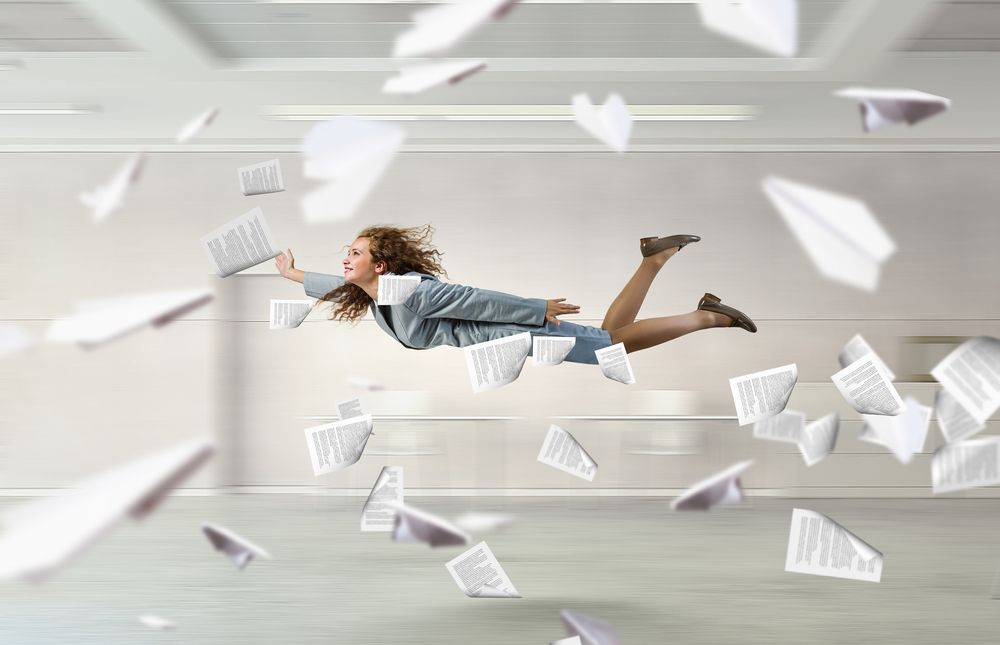 There is one critical component to section group bursting:
The ability to burst Crystal Reports to multiple Excel tables is contingent upon values in Group Header 1 (GH1). Values in GH1 will be used to create unique tabs in the Excel workbook. For some users, this may require some edits to your Crystal Report in order for Bursting to work properly.
Step 1: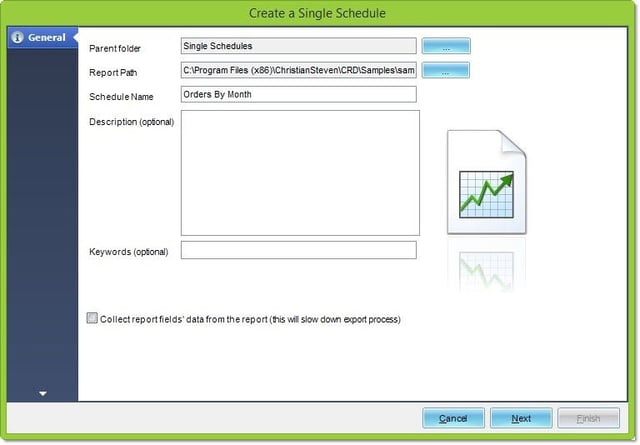 To begin setting up your report for section group bursting, start a Single Schedule in CRD. Just as you would normally create a schedule, select your Crystal Report, select the schedule (if ad hoc, simply select the "none" scheduling option), and selecting a destination (email, FTP, Disk, SharePoint, etc.) for the report.
Step 2: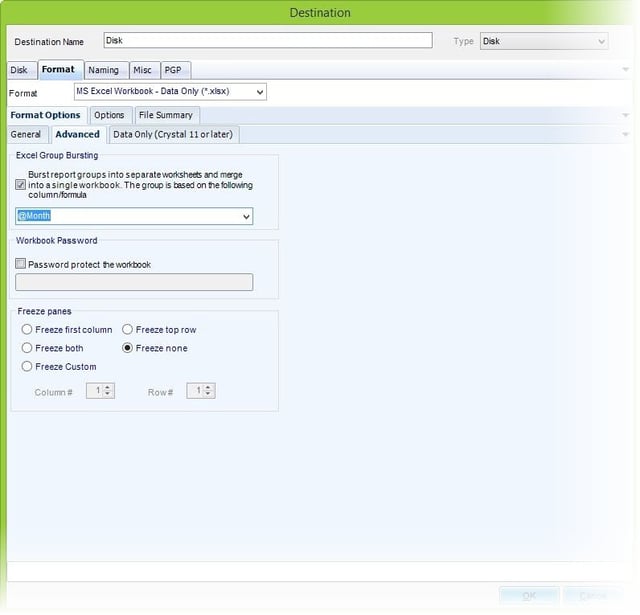 While in the destinations screen, click on the "Format" tab. Select Excel as your report format. Next, go to the advanced tab in the Excel Output options. Check the box for Excel Group Bursting. From the drop-down list, select the group field that you wish to burst by. Remember only values in GH1 can be bursted. In this case, Sally would choose "@Month" since she wants to burst each month into a separate tab in the workbook.
Step 3:

Finish your schedule by indicating your report settings and any other tasks that must trigger in relation to this report.
Now you are done! As simple as a few clicks, that cumbersome report is now easier to read, and it requires no further effort on your part. Your users will sing your praises from now on… until they want something else.
For more information about bursting Crystal Reports, please click on the link below. See how we can help today.