The Top Benefits of Crystal Reports Scheduler Software
by Christian Ofori-Boateng on Jan 3, 2018 8:04:00 PM
As Business Intelligence continues to expand, it's no longer enough to have dynamic reports. Reports need to be constant and contain up to date information. Crystal Reports work to gather information and put it all in a dynamic report. However, you need more; you need automated reports. Using Crystal Reports scheduler software, you can easily save time and time. Some of the benefits of this software include distributing to either a person or a group, on-time distribution to the correct recipients, and event-based triggers. Let's discuss some of the benefits that Crystal Reports Schedulers offers your business.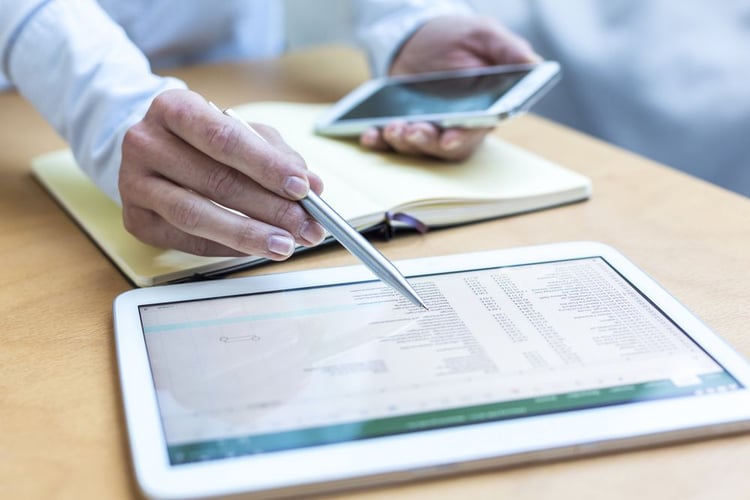 Back to Basics
Crystal Reports schedulers make automating crystal reports a breeze. The basics of automation includes the ability to send reports in a variety of formats over a variety methods. With Crystal Reports scheduling tools, you have the ability to run reports automatically and send them out. Moreover, these reports can be sent/shared in a number of standard formats such as Excel, Word, and PDF through various methods, including printing, faxing, saving to folders, FTP, SMS, Dropbox, Sharepoint, and email. Crystal Reports schedulers are able to accommodate a wide range of formats which makes it extremely versatile.
Ease of Use
Not only are Crystal Reports schedulers helpful, but they are also easy to use. For example, you might simply click on schedule and state how often you would like each report to run. Next, you decide and click on how you would like your reports exported, either with Word, Excel, HTML, RTF, Acrobat, RPT, or any number of different formats. Lastly, you decide and click on who you would like the reports sent to. After you've gone through all of these steps, you are done. Your crystal reports will be ready to be distributed at their individually scheduled times.
Event-based Triggers
While most Crystal Reports scheduler can export and distribute reports at set dates and times, one in particular - CRD - can be set to generate and distribute Crystal Reports based on event triggers. Perhaps your business needs your crystal reports distributed when certain events happen, rather than on a specific date or at a specific time. CRD Crystal Reports Scheduler gives the option of setting schedules that run on events and triggers rather than date and time. All you have to do is add real-time monitoring to your reports distributing process. Once done, your reports will run when events like database value becoming present or a file being modified occurs.
Crystal Reports scheduler software can offer some great benefits to companies. Crystal reports automation software lets you modify and customize your crystal reports distribution schedules. You are able to meet the needs of your company by being able to choose when to run your crystal reports and whether they work better running off of a date schedule or an event trigger.