Harness The Power of Data Analytics
by Christian Ofori-Boateng on Nov 28, 2019 10:56:00 AM
It is said that you can't fix something if you can't measure it. Therefore, analyzing your data and keeping an eye on your processes is the key to success for most organizations in this data-based economy. Moreover, data analytics can help you by providing valuable capabilities for addressing your strategic needs.
Need for Data Analytics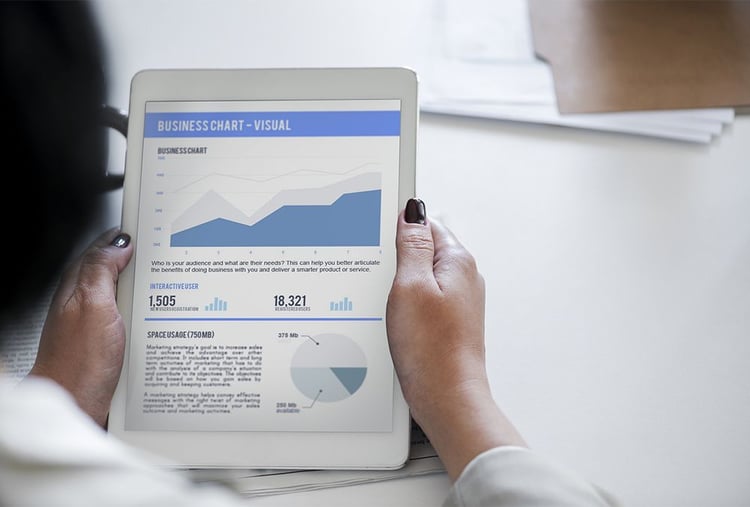 There has been a tremendous growth of business data, which has created a need for companies to adopt data analytics. Data analytics platforms can help you make sense of so much information. To be one of the best in your industry, you need to make decisions based on all your data, and not merely rely on your instincts. Instincts do have a role in making decisions, but they have to backed up with reliable data analysis. Data analytics software can ensure that most appropriate information gets analyzed and you can benefit from this analysis.
Create a Competitive Advantage
With the help of business intelligence tools, you can stay ahead of your competition. Moreover, an in-depth analysis of your data can enable innovations and help you improve customer experience, leading to increased customer loyalty. Additionally, you can leverage advanced analytics and act on this intelligence to develop new products and services that can give you an edge over your competition.
Increased Automation
When you utilize business intelligence tools and technology, you can rededicate some of your staff towards your core business. You can even reduce some of the manual tasks associated with data preparation and management, and focus on other tasks of higher value. When you adopt data analytics tools and methodologies, you can provide better tools to executives in your company for them to make more informed decisions.
Remove Inefficiencies
You can also aim to remove any unneeded inefficiencies across your company with the help of appropriate data analytics tools. It can furthermore drive higher productivity across product development, operations, sales, and marketing functions in your organization. Moreover, you can even improve your products and services by analyzing customer data.
Improve Employee Satisfaction
Your employees are your biggest asset. You don't want to lose them after you have invested heavily in their training. By using data analytics, you can also aim to improve your employees' satisfaction. Hiring and keeping the best people is a critical element for the success of your business. When you apply the latest tools and technologies, you can improve your Human Resources processes and thereby improve employee satisfaction.
Don't hesitate to utilize data analytics tools and technologies in various parts of your enterprise. You will find that it can help you in pretty much all divisions in more ways than one. From customer to employee satisfaction, as well as improving your bottom line, analytics can really help grow your business.