How A Self-Service Analytics Platform Supports Effective Policy Changes
by Christian Ofori-Boateng on Jan 21, 2018 7:21:00 AM
A self-service analytics platform has the potential to revolutionize how you design, examine, and implement policy changes. Analytics have the power to predict trends, reveal weaknesses, and help businesses spot potential opportunities. However, they also have a reputation for being very time-consuming. The right tools, however, can make all the difference.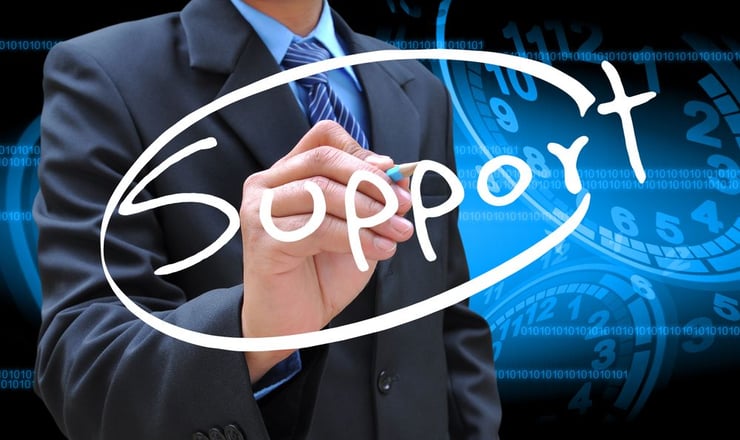 Faster Results
Policy changes rely on speed, and products like IntelliFront BI allow users to take a shortcut directly to the reports they need. Traditional analytics tools demand a lot of time and delegation to accomplish a single task. This is because the person who needs the report isn't usually capable of using the software required to generate the report. This creates a communication loop that eats up time and delays results. A self-service analytics platform allows users to access simple BI tools with intuitive interfaces. Products like IntelliFront BI are as powerful as users need, but they're vastly simpler to use.
IntelliFront BI goes beyond report generation, however. Through a single program, users can access their KPIs, dashboards, and report scheduling. Since all of these tools are located together, users naturally save even more time. They also gain superior insights because these tools all work together. With this information, decision-makers are better prepared to make useful, realistic policy changes that will support future growth. Revising the old report generation methods may be the first change many new users make.
Understandable Tools
In order to analyze a new policy's effectiveness, decision-makers, upper management, and owners need to see how the policies function in action. Are initial set-backs too severe to continue? Are there other factors contributing to temporary losses? Having access to easy-to-use analytics tools makes all the difference in policy evaluation. Self-service analytics tools like IntelliFront BI make it easy for any user to see his or her most essential numbers and launch reports from the same interface.
Even if a policy needs adjustments before full implementation, select analytics tools are essential. Keep in mind that a policy that needs revision isn't a failed policy. It's simply still in development. Nothing is better for development than accurate information. By combining the power of scheduled and on-demand reporting with rapid KPI review from a self-service platform, programs like IntelliFront BI offer sweeping insights to help decision-makers make necessary changes. If you can't see a problem, you can't change it. Analytics allow users to view both sweeping changes and minute details. Decision-makers need both to make good policy changes. Relying on the long, traditional report loop between decision-makers and IT staff delays results and discourages decision-makers from asking for all the different insights they actually need. Costs are never a significant obstacle to additional reports when decision-makers use self-service analytics tools, however.
Make and change policies faster with your own self-service analytics platform. Programs like IntelliFront BI make it possible to choose the best time and place to test new policies. They also help refine and revise problems faster and more efficiently.