How Can Self-Service Analytics Tools Help Your Business?
by Christian Ofori-Boateng on Dec 13, 2017 7:55:00 AM
Could you benefit from self-service analytics tools? As a business owner, you have the responsibility for the productivity and efficiency of your business. One way to improve your productivity and efficiency is to analyze data and make decisions in areas of change. These changes can be in the reduction of non-profitable services. Changes can also be made based upon the need for streamlining production, or they can be initiated by new trends.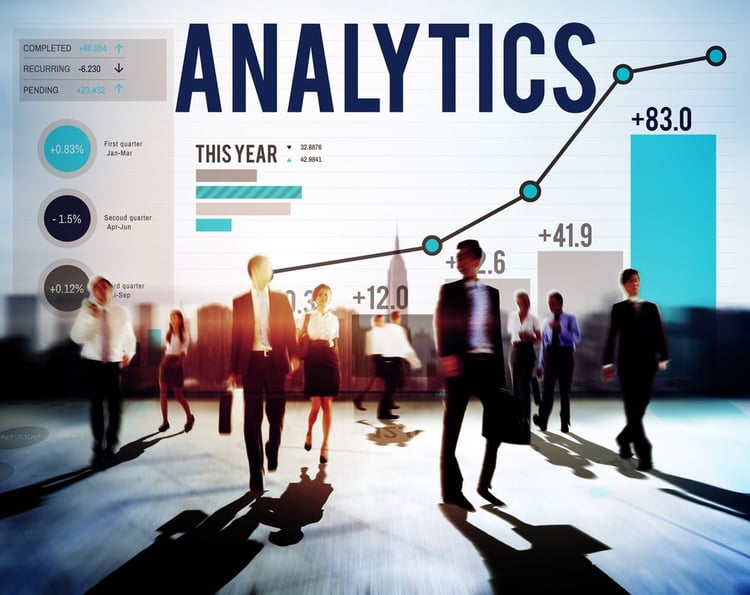 However, as a business owner, you've dealt with the difficulty of getting such data analysis completed. For example, like an eyeball test, you recognized that there was a reduction in production at 3 p.m. on Wednesdays. Even though you observed this work slowdown, you needed data to back it up. To collect this data and have it analyzed by a professional, you would have to write up a request for your statistical analyst to scientifically research the data. This process takes time. The statistical analyst needs specific data to calculate the information. The parameters must be explored, and additional factors must be taken into consideration. By the time all the information is provided to the analyst and researched, you have a new problem. What can you do to reduce the slowdown of statistical analysis and review some "real" time data for yourself? The answer is self-service analytics tools.
How can self-service analytics tools assist your business in researching data and analyzing business trends? By allowing you to manipulate data and identify problem products, streamline production, and identify business opportunities that can be capitalized on. The best part is that this can be completed by someone who is not trained in statistical analysis, freeing up your statisticians to analyze more complex data. Their expertise can also help business owners identify data that they forgot to consider in their investigation and to be a support person to the owner.
ChristianSteven
If you are a business owner and searching for ways to enhance your data analysis, then look no further than ChristianSteven for services that will increase your productivity and efficiency. ChristianSteven's IntelliFront BI is a Business Intelligence tool that will save you time and money by serving your dashboards, reports, and KPIs from a single easy-to-use portal. It's time to automate, streamline, analyze, and predict!
Contact ChristianSteven Now
Don't make self-service analytics tools complicated. ChristianSteven is here to assist you with your self-service analytics tools needs. Their IntelliFront BI tool is customer-friendly and comes with a FREE 30-Day Trial. If you want expert advice to guide you through the process and help you get the most out of your data analysis, contact ChristianSteven.