Power BI: What It's Used For & How It Benefits Businesses
by Christian Ofori-Boateng on Sep 15, 2023 12:45:00 AM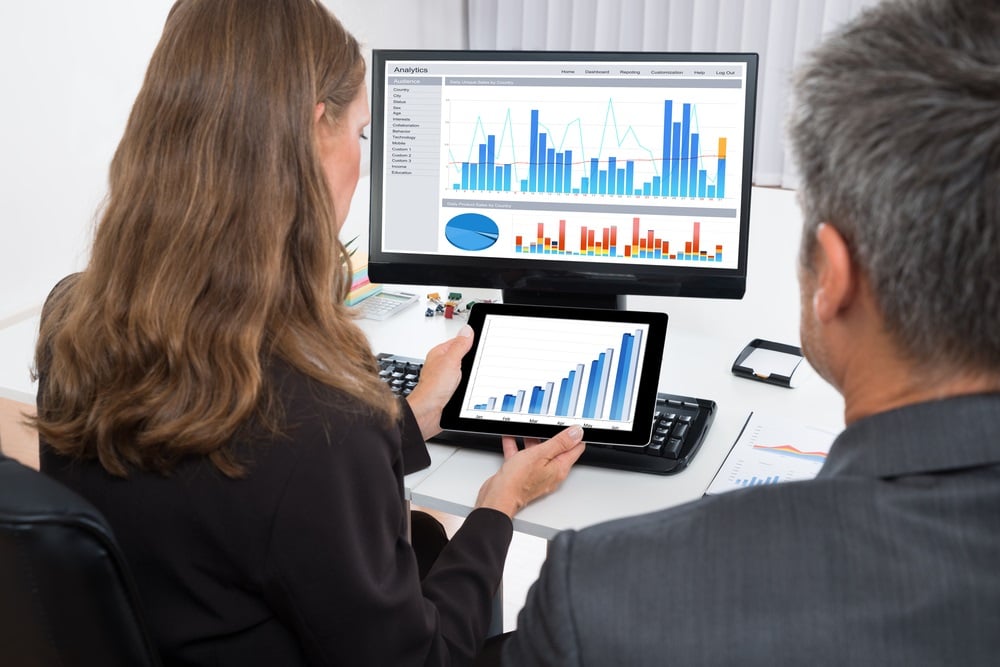 80% of companies report that between 50-90% of their data is currently unstructured. With ongoing data growth set to reach 181 ZB by 2025, those companies are at risk of drowning in data that remains unusable. The right software is crucial for ensuring that data is both manageable and beneficial for businesses. Power BI is a data visualization and reporting platform that makes it possible to bring multiple unstructured data sources under one, easily controllable umbrella.
Currently used by over 62,000 companies worldwide, Power BI makes it possible for every member of a team to easily share dashboard-based data insights and visualizations across devices. Once Power BI has placed broad-reaching data sets under control, it's possible to make faster decisions company-wide, with the benefit of real-time insights that increase efficiency and outcomes for consumers and companies alike.
In this article, we're going to look a little closer at Power BI's uses and benefits across a broad range of industries and business applications.
What is Power BI?
Power BI is a unified, scalable, business intelligence data visualization and reporting platform, designed for use by professionals with varying levels of data Knowledge. Power BI is available as part of the Microsoft Power Platform for users across a range of price tiers, including a free version with limited capabilities.
Power BI primarily addresses issues with data handling by creating data visualizations across multiple cloud-based SaaS sources. These may include business applications, databases, web pages, and even collaboration apps, all of which can be analyzed for deep insights within seconds. Power BI's dashboard is capable of creating visualizations in a range of formats depending on company preferences and requirements, including –
Graphs
Maps
Charts
Scatter Plots
And much more
It's also possible to purchase additional custom visualizations as required. Those visualizations are then easily shareable across applications to enable every member of a team, or even members of an out-house collaboration, to make quick and informed data-driven decisions.
A large part of Power BI's accessibility comes from the fact that it relies on familiar knowledge sets across go-to Microsoft programs including Microsoft Excel. With the benefit of free online learning resources, including a full online walkthrough, Power BI couldn't be easier to implement across expert and entry-level members of your team. ​​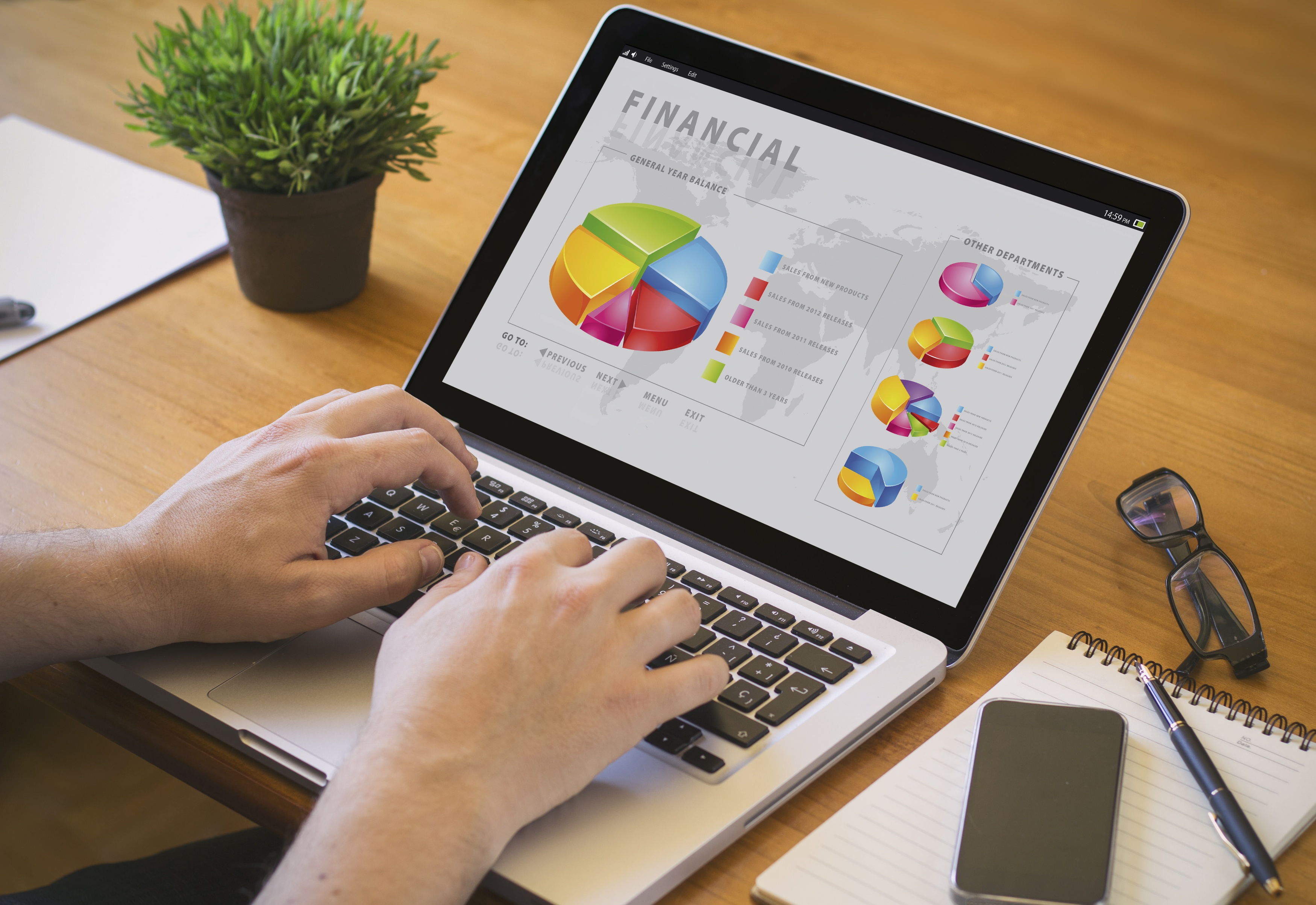 Power BI Products and Services
Broadly, there are several interrelated applications within the Power BI umbrella. The best option here will vary depending on existing business setups, capabilities, and budgets.
While some of these packages are accessible for free, they do have limited capabilities compared to paid options. The packages and services that the majority of companies will need to consider include –
Power BI Service (usually just Power BI): Power BI service, usually just referred to as Power BI, is the full version of Power BI, and is hosted on Azure.

Power BI Desktop

: Power BI Desktop is a free, self-service data reporting and analysis tool for use on Windows computers. Power BI Desktop enables users to –

Connect to over 70 on-premises and cloud data sources
Transform and model data using visualizations including graphs and charts
Create reports and dashboards by collating visualizations
Easily share reports

Power BI Pro

: Power BI Pro is a cloud-based software that's available for a small monthly fee. Predominantly, Power BI Pro makes it easier for users to share data reports and visualizations with other users across an organization. Benefits specific to Power BI Pro include –

The ability to embed Power BI visuals into Power BI apps
Data dashboards and reports that are shareable across Power BI users
Integrations with other Microsoft solutions
The creation of collaborative workspaces
Peer-to-peer sharing with people outside of your organization

Power BI Premium

: Power BI premium is available in an individual and enterprise package, and is unique in that it's not an application, but rather a cloud-hosted platform. Package capacity can be decided based on an organization's requirements and users, making Power BI fully scalable to enterprise needs at any moment. Further benefits of Power BI Premium include -

Flexibility to publish reports across an enterprise without the need for individual licensing
On-premises BI assets
Increased storage, sharing, and scheduled refresh options
One API surface
Power BI is also available in a mobile version for access across iOS, Android, and Windows 10 mobile devices. With Power BI Embedded, users can further enhance their Power BI applications by embedding Power BI dashboards and reports into other applications, either across Power BI sign-ins within their organization or to customers and clients without a Power BI license.
Components of Power BI
There are a few components to Power BI's success, and considering each of these in detail can make it easier to understand what Power BI has to offer. The core components that you're likely to access at some point during your Power BI usage are -
Power Query: Power Query is the tool through which Power BI can transform and merge data sets. Power Query can be utilized through the Power BI Desktop, or as an Excel add-on.
Power View: Power View creates interactive charts, graphs, and other visuals using data sources.
Power Map: Power Map is a 3D visualization tool that allows you to map data, and plot more than 100 million rows of data visually.
Power Q&A: Power Q&A makes it possible to analyze and build your data models using natural language questioning.
Who Owns Power BI?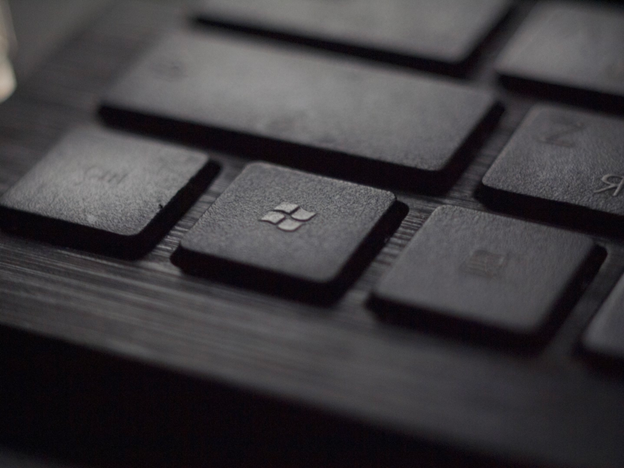 Power BI is owned by Microsoft, and was developed by Microsoft's SQL Reporting Services Team, specifically Thierry D'hers and Amir Netz. Power BI operates as part of the Microsoft Power Platform, which is a broader set of software services, apps, and connectors, all of which are also owned by Microsoft. These Microsoft products work together to turn data across various sources into the static and interactive visualizations that Power BI is most known for.
Outside of the Power Platform, Power BI can be considered as part of a broader range of BI tools owned by Microsoft, which include –
Azure Data Services
Machine Learning Server
Analytics Platform System
SQL Server
When Did Power BI Come Out?
Power BI began life as 'Project Gemini', which launched as 'Power Pivot' in 2009. The program was broadly intended to harness the power of Microsoft's SQL Server Analysis services into an in-memory storage system, and was applied as an Excel extension
In 2015, PowerPivot was paired with another Excel extension, what was then 'Power Query', which was concerned with the exporting and importing of external data sets. Until that point, both extensions had been fraught with issues due to the challenge of emailing massive Excel files. Microsoft chose to pair the extensions together under the new name, 'Power BI'.
With the help of 500,000 unique testers, Microsoft worked to overcome the setbacks of their previous extensions, before launching Power BI to the public a few months later.
What Can Power BI Do?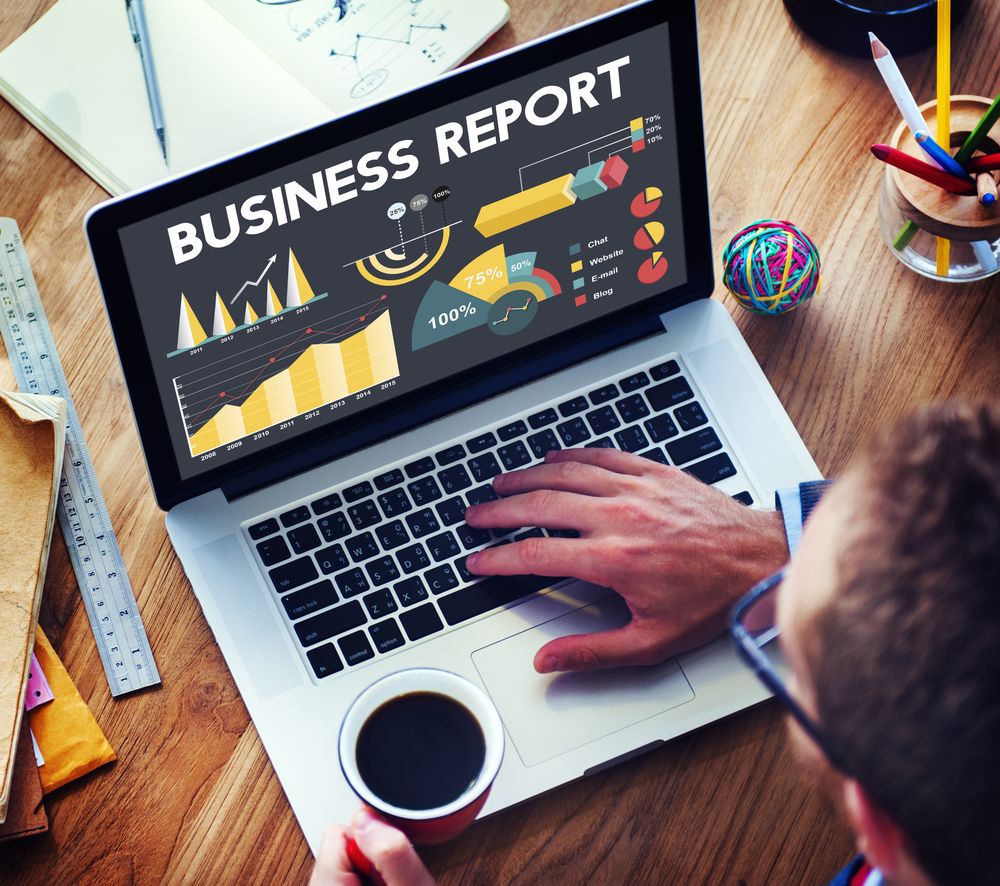 Put simply, Power BI works to tidy and simplify data from multiple sources using real-time, easily accessible data visualizations. Power BI's machine learning capabilities can also help users at all levels to easily oversee the past, present, and future trajectory of those data sets.
This is invaluable for companies who are facing more pressure to utilize ever-growing data sets than they have before, and it's not all that Power BI has to offer. When you deep dive into Power BI, particularly the Pro and Premium packages, you can also discover capabilities including –
Providing access to over 500+ free data connectors: Power BI promotes complete data visibility with a growing library of 500+ free data connectors. Using Power Query, Power BI can identify and connect the dots of relevant available data for any query you might have, across both on-premises and cloud-data sources including Azure SQL Database, Excel, and SharePoint.
Uncovering data insights: As well as collating and clearly displaying any input data, Power BI uses machine learning to uncover data insights within its Trend Analytics and insights tabs. This information can be crucial for identifying changes to consumer behaviors, or the upcoming trends on which successful KPIs rest. The Q&A visuals within the Power BI Dashboard even make it possible to ask natural language queries about data sets and receive immediate, easy-to-understand answers that get right to the root of what visualizations ultimately mean.
Ensuring persistent data protection: 33% of users have cut ties with a company due to privacy concerns, and those concerns are only growing alongside data sets. By providing end-to-end data protection, Power BI makes it easier to ensure persistent data protection across your reports, dashboards, and data sets, even when you're sharing outside of your organization.
Enabling simplified collaborations: The ability to share Power BI visualizations and data sets directly to a range of applications including non-Microsoft products, as well as Microsoft Teams, PowerPoint, and Excel, means that Power BI simplifies the safe sharing of data both in-house and externally. For both one-on-one and team collaborations, one-click, real-time sharing makes it far easier to put data visualizations to immediate use, across partners who can quickly edit, update, and shift data focuses as required.
In each instance, Power BI works to bring data under better control, so that companies can provide now-crucial data protections, while also making sure that available information never goes to waste. Immediately sharable and easy-to-understand data visualizations enhance both in-house and external collaborations. Meanwhile, access to broad-ranging data sets, and the ability to see links, trends, and changes across that information in seconds, means that unstructured, and unusable data, can very quickly become a thing of the past.
Why Use Power BI?
Looking broadly at what Power BI has to offer can provide plenty of user incentive in itself, but it's also worth considering more specifically the benefits that are possible through Power BI, and why they're worthwhile over other programs with similar capabilities.
Largely, understanding why Power BI is a worthwhile tool right now requires a broader grasp of data handling and why it matters to success now and moving forward. Some broad facts that highlight just how important a good grasp of data is for company outcomes include –
When you take these facts together, they point to one simple thing – an adept handling of big data is now a rule, rather than an exception. But, worryingly, many companies are struggling to bring their operations up to the level necessary to meet data where it is right now.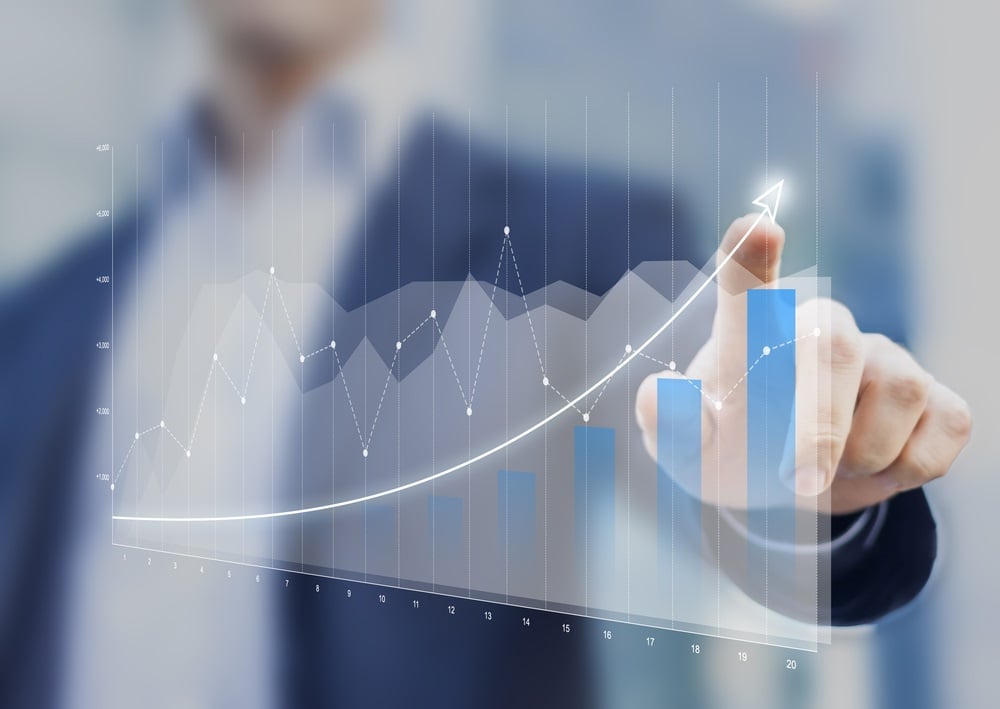 Power BI is a program designed specifically to overcome that setback by bringing not just data, but applicable data insights, into the core of company operations. Benefits that businesses can enjoy by accessing the data capabilities made possible through Power BI include –
1) Simplify the Handling of Large Data Sets
Power BI can handle up to 100 million rows of data from multiple sources, which is notably more than many similar programs. Uncomplicated setups and a focus on accessibility across users of all skill sets, also significantly simplifies the handling of even large data sets. Across companies, this makes interdepartmental information sharing and understanding far easier, and quicker, to achieve. All without the need for excessive training in departmental specifics.
2) Access Assorted Interactive Visualizations
Assorted interactive visualizations that benefit from intuitive features like drag-and-drop functions are easy to use regardless of whether or not colleagues are experienced. With very little initial training, most users will be able to log onto Power BI and set up some easy-to-understand, professional-looking data visuals. If an assortment of visualizations including graphs, maps, and more don't suit a certain project, administrators can also purchase additional custom visuals from Microsoft Marketplace, including KPIs and R Script visuals.
3) Ensure Seamless Collaborations
Long-winded and difficult collaborations can result in unhappy clients and limited results. Power BI's real-time sharing capabilities can ensure that collaborations are always as effective as possible for both parties. Particularly with Power BI Premium packages, enterprises can easily share BI visuals to both Microsoft products and native applications, without the need for a Power BI license at the other end. Power BI also makes it possible for multiple users to work on the same visualization at once, ensuring effective, in-the-moment communications, and partners who are always on the same page.
4) Make Use of Cloud-Based Benefits
Power BI is cloud-based, which can be beneficial to businesses that may otherwise struggle with the long-winded handling and sharing of ever-growing data sets. Certainly, being cloud-based enables Power BI to easily access and extract large amounts of data from almost any system or application as required. Cloud connectivity also makes it far easier to share those findings across platforms. Regular updates are also possible with the cloud, ensuring that the data collected, and the capabilities used to present it, are always on the cutting edge.
5) Delve Deep into Data Analysis
According to Microsoft's website, Power BI aims to 'bridge the gap between data and decisions', and the detailed data analysis that Power BI makes possible can certainly do that. Rather than leaving businesses with a tangled mess of disparate and seemingly meaningless information, Power BI uses machine learning and AI capabilities to collate data sets based on similarities and relevance. Within seconds, Power BI can therefore provide clear links, trends, and oversight of otherwise separate data sets, clearly laid out for all users to see. This benefit goes even further with features like Power Q&A, where users can ask specific natural language questions about the data in their dashboard, and what it means to their processes overall.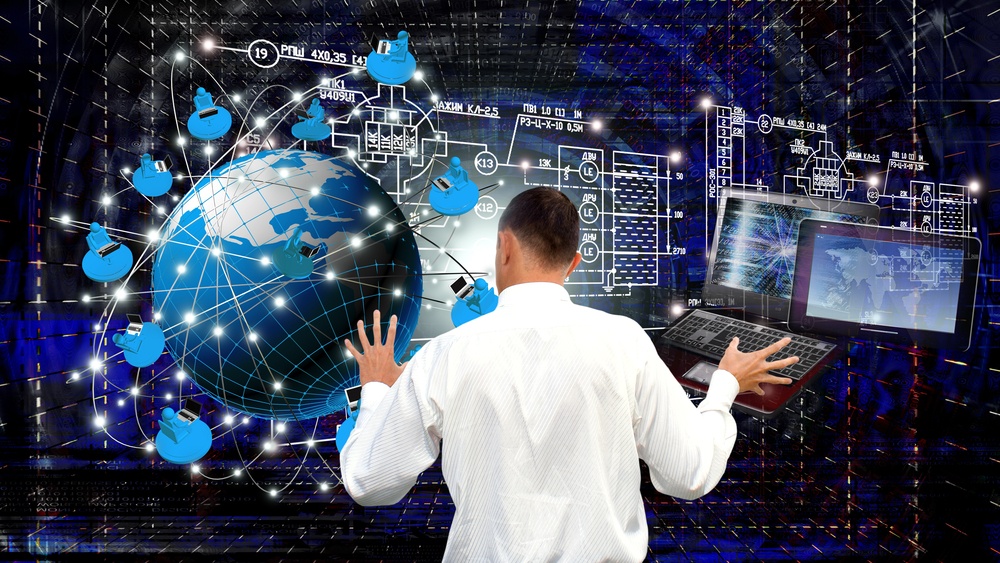 6) Guarantee Safe Sharing
Even sharing data with colleagues and partners can be risky when it's done via the wrong programs. And, you don't need us to tell you that data leaks due to insecure processes can cost you in not just damages, but also in the average 83% of consumers who will stop shopping with you as a result. With end-to-end protection and data encryption that remains in place even when visualizations are shared or exported outside of an organization, Power BI ensures the safety of even widely shared information. Power BI also makes it possible to oversee granular access control based on external and internal user roles and requirements. That way, only team members with permission can access visualizations that would otherwise be left open for everyone to see.
7) Make Use of Microsoft Integrations
The ability to integrate Power BI with other Microsoft software including Excel, PowerPoint, Teams, and even Cortana, means that companies can easily utilize a full range of familiar programs when bringing Power BI onboard. This can significantly lessen training times, as well as making it much easier to collaborate across existing software, regardless of whether a team usually works together, or has never collaborated before.
8) Enjoy Access At All Times
The ability to access and open Power BI reports on the go via a range of mobile devices makes it far easier for users to see and utilize data information, even outside of office hours. This can be invaluable during busy periods, when out-of-office insights may be called for to keep on top of progress and outcomes. Equally, the ability to keep one eye on Power BI insights during business travel for things like major acquisitions and trade shows can ensure that progress is easily trackable across entire teams in the moment, rather than after the event.
9) Secure Scalability According to Company Needs
Power BI Premium users can scale their Power BI capabilities as and when it's needed. This makes it easier to meet demand while ensuring that companies never pay for more than they need. Given that sudden surges in consumer interest, because of promotions, social mentions, etc. can create significant amounts of data very quickly, scalability like this can spell the difference between valuable real-time insights, and a lot of wasted information and potential.
10) Implement Complete Customization
Power BI offers a wide range of customization options, including across its visualizations, accessibility needs, and even navigation experiences. With complete control over what they display and who sees it, companies can provide a unique-to-them oversight of relevant information, connections, and KPIs. This can drive data insights in the right direction at all times, making it way more likely that information will be put to good use, instead of getting lost in complex processes that just don't suit company requirements.
What is Microsoft Power BI Used For?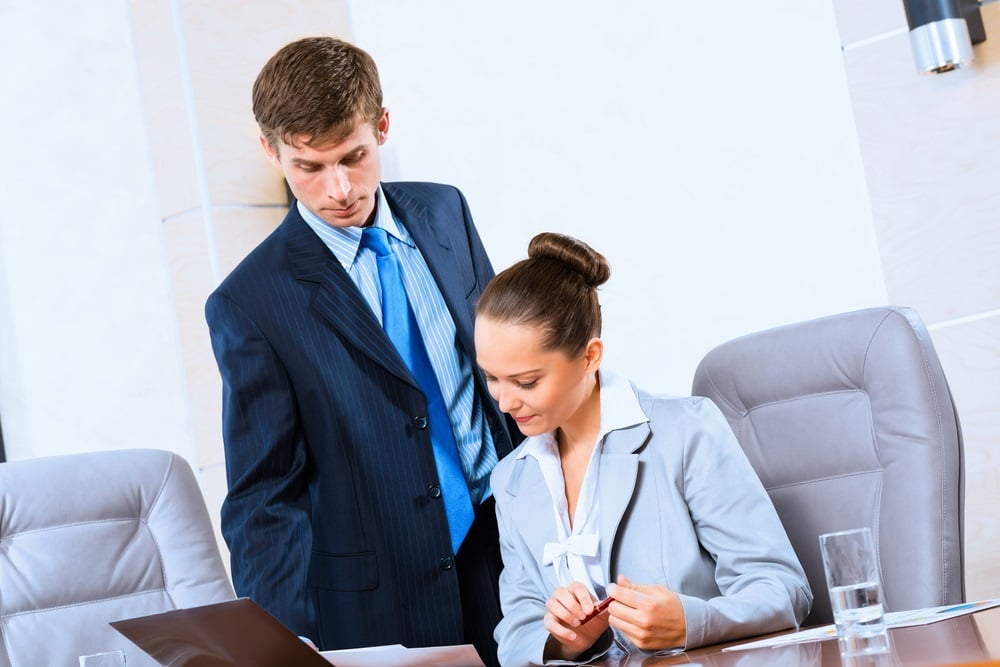 Its potential for customization and scalability means that there's no one answer to the question 'What is Power BI used for?' In reality, the details of usage will inevitably change depending on a range of factors, such as –
Your position
Your priorities
Your team (in-house/out-house, etc.)
Your location (in-office vs. on-the-go)
And much more
That said, it is possible to broadly consider the scope of Power BI's capabilities by thinking about real-world applications and examples of how they might be useful, such as –
1) Linking Data Sets
Disparate data sets prevent actionable insights, and are one of the main reasons why 43% of companies struggle to benefit from the information available to them. By condensing wide-ranging data sets from multiple sources in seconds, Power BI makes it far easier to find connections across otherwise disconnected sets of information.
Power BI users can alsp link different sets of data based on things like trends, anomalies, and even chosen-by-you questioning in Power Q&A. This can result in the identification of –
Hidden connections
Emerging trends or focuses
Changing habits over time
Key performance indicators
Neglected performance areas
And more
In each instance, businesses should be able to gather a rounded, complete view of what consumers care about, where operations are meeting those needs, and also where improvements are necessary, or shifting interests are on the horizon.
2) Predicting Trends
Whether you're linking data sets or not, Power BI also makes it possible to predict trends in a way that you'd struggle to do by taking data at face value. That's because Power BI analyzes that data in far more depth, making it easy to see at a glance the past, present, and future trajectory of any single data focus.
Say you want to narrow down your online sales. Looking at the past, present, and future data from your online store will help you to see whether online sales are worth further investment, and what most gets consumers buying from you online (online discounts/social promotions/etc.). Equally, you could use Power BI to identify the growing popularity of a particular product, or a specific marketing avenue. Either way, visualizations that clearly foreshadow trends like these, and can be accessed by your entire company where necessary, can result in deep-seated shifts towards the most lucrative avenues at all times.
3) Enabling Collaborations
Collaborations that bring together the minds and capabilities of two companies can significantly expand profitability, and lend an entirely fresh take on any given project. By enabling simple, efficient, and safe collaborations in real-time, Power BI makes collaborative success far more likely. As well as improving outcomes in the moment, these straightforward collaborative focuses can result in long-lasting, and continually beneficial, relationships for any company to take forward.
There are a range of use cases for Power BI throughout a collaboration, and those include –
The sharing of cross-company data sets/insights
Ensuring safe collaborations with granular limited access
Real-time insights for monitoring collaborative success
While the collaborative capabilities of Power BI are perhaps most obviously applicable to external pairings, it's also worth considering how Power BI can simplify in-house collaborations, specifically those across departments. After all, in any company, departments can operate almost as disparately as separate companies. This can result in significant information silos.
By comparison, using Power BI to quickly and easily merge information from, say, a sales and marketing department, can result in the crucial identification of things like correlated conversions, complete consumer journeys, and even the need for future marketing pushes like follow-up emails, etc. When Power BI is used in conjunction with a program like Microsoft Teams, those separate departments can also communicate this information without the need to step away from their roles or office areas unnecessarily.
4) Setting and Tracking KPIs
A company's performance and success should be measured against key performance indicators (KPIs), which will outline things like sales targets, operative improvements, and other company goals. To be efficient, KPIs should be analytically informed, and overseen for a set period. Both of which are made possible through the use of Power BI.
By showing clear visualizations of a company's current performance, and even holding those against things like upcoming industry trends, Power BI makes it far easier to set applicable KPIs at any time. The fact that Power BI visualizations can be quickly updated in real-time, and also narrowed down depending on specific questions, also means that Power BI enables the complete monitoring of KPI outcomes. It's possible to take this benefit even further with custom visuals that include Power KPI, which can be used within Power BI, and which presents KPIs alongside crucial monitoring information including dates, KPI status, and forecast lines.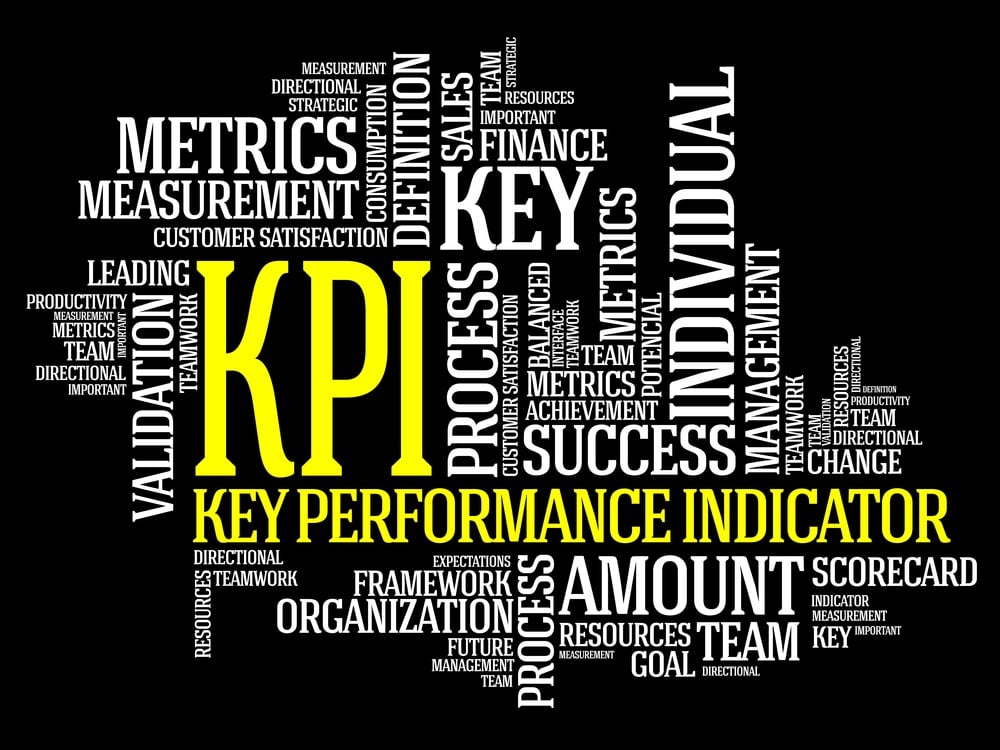 5) Managing Promotions
Promotional periods are overwhelming for any company, but Power BI's scalability and real-time insights can prove invaluable for the handling of even high-demand promotions. As well as using data sets from previous promotions to predict demand fluctuations and best-selling services or products, companies who continue inputting promotion data in Power BI can keep a close eye on sales increases and dips throughout an event, enabling them to adjust marketing pushes, social media posting times, and the launch of the best promotional offers or discounts depending on when consumers show the highest levels of interest.
What Does the BI Stand for in Power BI?
The BI in Power BI stands for business intelligence, which is what enables Power BI to analyze data, uncover insights, and ultimately lead to crucial outcomes. BI software achieves this through a four-step process that includes –
The collection and transformation of data from multiple sources
Data mining or data discovery, which quickly analyzes data to recognize patterns and trends
Presenting findings through data visualizations
Turning insights into action in real-time
Who Uses Power BI?
Complete customizations and broad applicability mean that anyone, at any level of expertise, can use and benefit from Power BI. On Microsoft's site, Power BI case studies range across industries including –
Financial services
Government and Education
Energy
Health sector
Retail
And Much more
Roles that more specifically have cause to handle Power BI regularly, however, may include BI professionals, data analysts, and data scientists, all of whom can benefit from the in-depth insights, and easily shareable visuals, that Power BI has to offer.
Take the Benefits of Power BI to the Next Level With PBRS
The benefits and use cases of Power BI are broad-reaching, and are only set to become more so alongside growing data sets. For companies who increasingly rely on the efficient handling of data from all angles, Power BI's benefits can be taken even further.
Power BI can help you get to grips with what your data is telling you, but PBRS, our SSRS and Power BI Reporter Scheduler, enables you to manage those insights more easily. With capabilities that include routine reporting, report merging, automatic distribution, and event-triggered reporting as required, PBRS can deliver insights where you need them, when you need them, with limited input required.
Whether you're using Power BI to set KPIs, simplify collaborations, or track specific promotional events, the regular scheduling, updates, and insights possible with PBRS can keep you on track, professional, and in the know.
Simply download your free trial today to see how PBRS can take your Power BI journey from strength to strength.