Business intelligence is the fastest growing industry in the technology world. As technology developers shift their designs in 2018, you are about to embark on completely new features, not just improvements to last year's models. Technology developers will look to harness big data, create new analytical methods, and develop new data types and applications. As we advance into the second half of the year, recent developments in business intelligence prove to be in sync with beginning of the year predictions. And, these advances continue to improve the way we do business around the world throughout all different industries.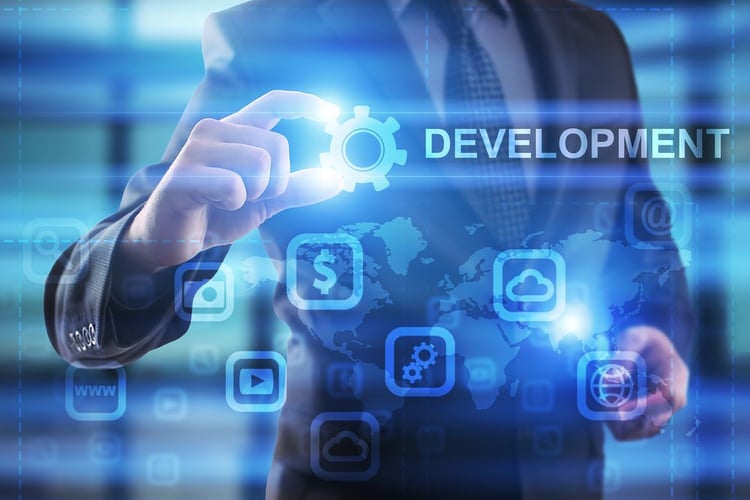 Predictive Analytics
Predictive analytics involves extracting information from existing data sets to forecast future probabilities. While data mining only considers past data, predictive analytics serves as an extension of data mining. Through predictive analytics, we visualize what might happen in developments. This allows your business to better understand customers, products, and partners. With an acceptable level of reliability and a consideration of alternate scenarios, predictive analytics is a form of business intelligence that assesses your risks and opportunities for future business improvement.
The most recent developments in predictive analytics involve artificial intelligence. Autoregressive Integrated Moving Average, also known as ARIMA, is a recently developed model that is used for time series analysis. Through ARIMA, past data is applied to existing data to make predictions for the future. This type of business intelligence offers your business great insight into data series behavior, predicts new anomalies, and helps discover underlying patterns that aren't visible to the naked eye. ARIMA is a very powerful tool that delivers top business executives predictive analysis for better decision making.
Artificial Intelligence
Artificial intelligence is the science of aiming to make machines execute work that is done by human beings. Although it has long been a topic of controversy, recent developments in AI are fundamentally changing the way many industries function in their daily operations. Artificial intelligence has made great strides through expansion into analytics, intelligence gathering, and visualization. The focus of 2017 AI has shifted to big data. Artificial Intelligence can now provide valuable insight into large quantities of documents to deliver more effective decision-making solutions.
The most recent advancements in artificial intelligence have taken the process of creating spreadsheets for data delivery and moving to real time dashboards. You know what's happening when it's happening through real-time data analysis tools that analyze historical trends and patterns. Based on data analysis, alerts are sent out to give you a real-time view of what's happening in your business. Real-time dashboards allow businesses to understand data, make plausible predictions, and even set up machines to operate on their own.
Cloud Analytics
Cloud computing services deliver on demand IT for everything. Since business intelligence strategy is now extremely customized to serve your business' needs, entrepreneurs have learned to embrace the power of cloud analytics. Data sources, data models, processing applications, computing power, analytic models, and data storage are now located in one cloud. With real-time access to customer relationship management data, you will increase your efficiency and transparency. Cloud analytics drive speed and effectiveness to new levels through integrated marketing automation and communication. Business intelligence will improve leads and advance the way you maintain your existing customers through more advanced cloud analytics.
The recent developments in business intelligence continue to improve the way you do business. In the first half of 2018, business intelligence has taken major steps to further efficiency and speed. These developments will open opportunities for new views into the way your business works. New technology will create an intuitive and cost-effective way to improve operations, and business making decisions, as we embark on the ever-evolving future of business intelligence.