The Top Ways Self-Service Data Analytics Tools Can Help
by Christian Ofori-Boateng on Dec 28, 2017 7:32:00 AM
If you're planning to invest in a BI tool, you need to explore the must-have features, benefits, and much more. The number one feature that we find most customers are looking for is self-service reporting scheduling. The ability to access a report, create and distribute actionable information, and view the data you need easily is what businesses need to thrive and self-serve.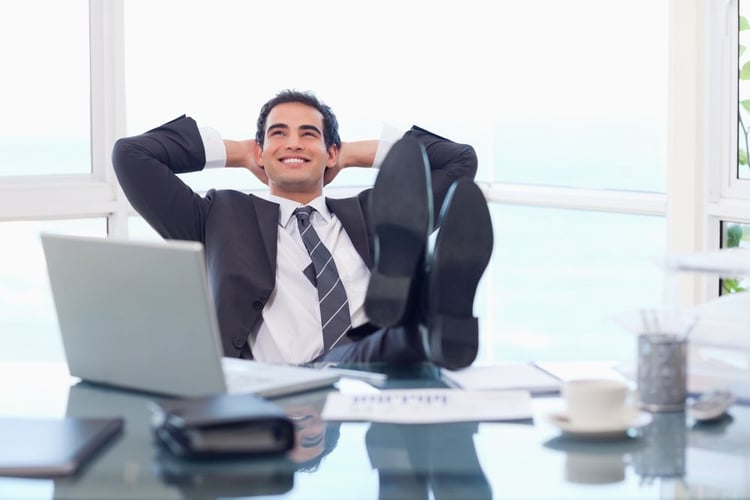 As a business, you get the information you need quickly, with no third party delays.
In the past, such self-service data analytics software were solely under the supervision of trained data analysts. Reports were stored in numerous databases, and if a business needed reports, it was usually a month behind. IntelliFront BI now gives business self-service reporting scheduling for reports, dashboard, and KPIs from one single, easy-to-use portal. Self-service data analytic tools get the data personally to the business users who can then make data-driven decisions in real time without having to rely on the data analysts to create reports.
Self-service data analytics tools are easy to use
Self-service data analytic tools have become the go-to tool for agile, fluid business decisions and IntelliFront BI provides additional services that many companies do not currently have. There is a place to provide report documentation that is essential for the office and data accuracy on each user's part. There is also part of the program that organizes objects in a way that maximizes ease of use for users.
Reports are on time and in one place
The top core feature of IntelliFront BI is the fact that it is a self-service data analytic tool. End-users can create criteria for custom reports and organize the material however they choose. The tools and functions are simple to use, and the report delivers automatically so that the end-users have the reports in the right format when they need them.
Schedule a report to run and determine whether the output will be in Word, Excel, HTML, RTF, Acrobat, RPT, or text format. You can then schedule where you want it sent – folder, email, printer, fax, FTP, Sharepoint, or Dropbox. Once the setting preferences are complete, the self-service analytic tools do the rest for you. The reports will be delivered on schedule every time.
To stand apart from the competition, reduce costs, and increase profits, a company must make intelligent business decisions. To do this, these decisions must logically be based on relevant data, and this is where self-service analytics tools come into play.