8 Essential Steps To Business Intelligence Success Part 1 of 2
by Christian Ofori-Boateng on Feb 12, 2017 8:30:00 AM
Today's digital world has released an explosion of data, and Business Intelligence is evolving. Innovative companies now rely on BI to instantly assimilate, transform and analyze this endless stream of information to make perfectly-timed business decisions. Choosing the perfect BI solution to ensure your company thrives and maintains a competitive edge into the future may be daunting, it can seem like a big mountain to climb.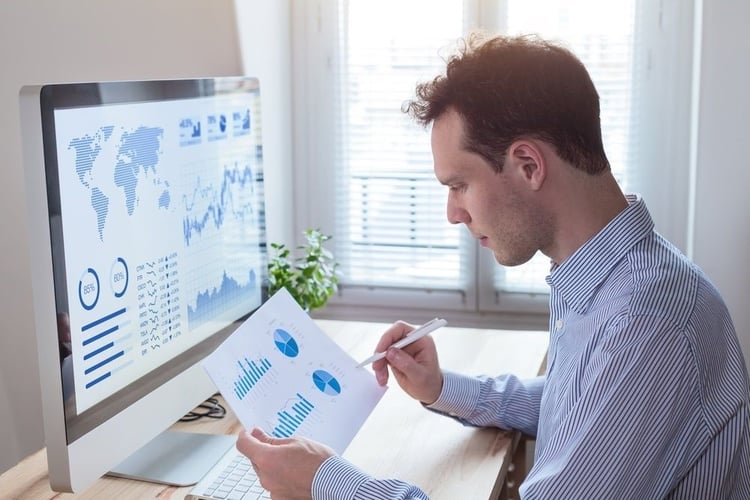 In this two part blog I will discuss:
Part 1:
Secure Yet Accessible
Ensure Data Integrity
Seamless Data Sources
Insightful and Flexible
Part 2:
Easy To Use

Enhances Existing Systems

Scales With You

Loyal & Dependable
Secure Yet Accessible
Your Business Intelligence tool should be both flexible enough to allow authorized individuals to access it from anywhere and 100% tamper, reverse engineering and intrusion-proof. With data being your greatest asset, naturally, the very first step you want to take is a cautionary one. How secure is your Business Intelligence solution? Does it provide several layers of role-based access management protocols? Does it integrate with Windows Active Directory to allow you to terminate immediately access when an employee leaves your organization? Your Business Intelligence solution should include a comprehensive audit system that tracks and records every user and system action.
Ensure Data Integrity
Equally important and a key component of your data's security is its integrity and compliance with industry standards. The solution must ensure data integrity and compliance. One minor user error, inability to manage access, or missed regulatory input and you can easily end up paying the cost on multiple levels.
Keeping this in mind, your BI solution must be highly configurable to fit your business compliance standards such as HIPAA, FERPA, and SOX as well as the compliance needs of your infrastructure. Find out if the solution can archive report data with the exact runtime it is generated by the system, user or administrator. Investigate its disaster recovery options to ensure the system will recover from major failures and data loss. Finally, request a detailed analysis of the solution's scalability functions can it accommodate your organization's traffic and load balancing needs?
Seamless Data Sources
Your data source is irrelevant, the solution must analyze and report on data from multiple sources. Like most organizations, you've probably accumulated a multitude of applications across your various lines of business. To avoid those expensive pitfalls of inconsistent and missing data, ensure your chosen Business Intelligence software can communicate seamlessly across all your systems and will allow you to make changes that accommodate your guidelines and needs.
Most BI and Enterprise Resource Planning (ERP) systems offer reporting functionality, but the reports are limited to the data housed within that particular system. Also, the majority of these systems were not designed to interface easily with separate applications, flexible adapt to individual workflows or provide cross-functional report distribution.
Insightful and Flexible
Deliver value to the right people in the right place at the right time. As your organization expands, so does the pressure to deliver cross-functional information to validate critical strategic decisions. You can have a BI solution with the most elaborate reporting features on the market, but if it requires you to build and configure specific distribution lists and manually add them to a server, then you're losing time, money while weakening the security and integrity of your data.
Your solution must have the ability to rapidly and flexibly distribute insights to the primary stakeholders in a personalized way. It should function as a centralized distribution hub, operating in a wide variety of environments including dedicated servers, virtual machines, and the cloud. It should also support different protocols and formats, all the while providing a seamless user experience. Delivering the information based on the end user's preference.