8 Essential Steps To Business Intelligence Success Part 2 of 2
by Christian Ofori-Boateng on Feb 19, 2017 8:30:00 AM
With dozens of Business Intelligence solutions available, what are the must haves? What features will bring you the quickest time to value plus meet the flexibility, scalability and budgetary needs of your organization? No pressure, but the solution you invest in today has reaching implications for your organization's success tomorrow! Let's get your company equipped for the future and performing at its peak.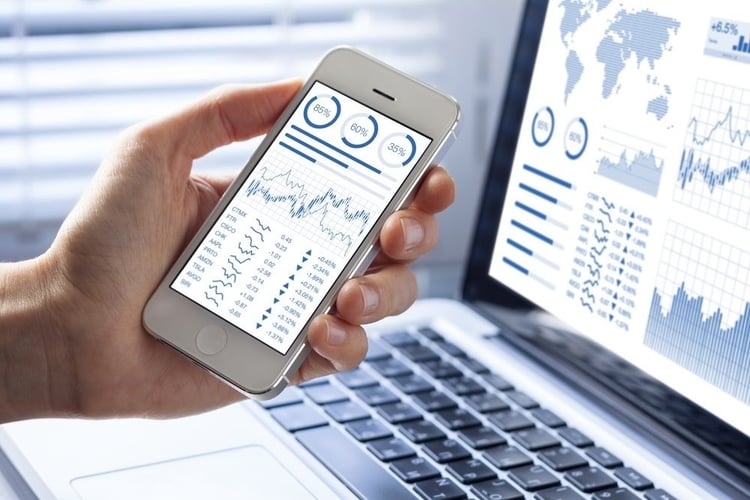 Part 1 I discussed:
Secure Yet Accessible
Ensure Data Integrity
Seamless Data Sources
Insightful and Flexible
Part 2 I will discuss:
Easy To Use
Enhances Existing Systems
Scales With You
Loyal and Dependable
Easy To Use
The solution should be quick to deploy and easy to use for the company and its customers. A sophisticated Business Intelligence solution doesn't have to mean a cumbersome deployment or a headache to its users. In fact, once a server with basic pre-requisites is in place, it should only require a few minutes to install and configure. Multi-server deployments, a combination of database/client configurations, failover, and other setups, should be options. Not requirements.
From an end-user standpoint, the features and functions of the solution should be obvious and easily customizable to fit an individual's workflow. With proper training, even the most non-technical users should be able to deploy, manage, schedule and view reports quickly. This will empower users and removes the barriers typically encountered with the rollout of a new solution.
Enhances Existing Systems
The solution should take what you have, and makes it what you need. It also must be designed to leverage your existing IT investments and resources. Ask whether the solution has a fully integrated web service and API framework that will allow you to combine the BI functionality with your existing applications and systems.
Most organizations have heavily invested in core systems that have stretched their budget and IT resources. Still, the demands of new customer SLAs and on the fly KPI reports continue to increase. Instead of completely changing your existing BI infrastructure or practices, your BI solution should be able to adapt quickly to your business environment. Ideally, the solution provider will offer comprehensive installation services enabling you to implement a complete BI infrastructure without taxing your existing human resources. Also, it should use industry standards and APIs rather than relying on proprietary languages and technology.
Scales With Your Company
The solution should meet you where you are and anticipate where you're going, it must scale as your business evolves without breaking the bank! There are risks associated with any technology investment and, many times, there are transactional fees buried in the fine print. It's critical to ensure your BI solution can scale as your business changes and not cost you a fortune. You have to make sure the pricing is value-based instead of transactional-based. As your reporting volume increases, the incremental cost of adding a report to the system should go down in comparison to the price. Keep in mind, the more you leverage the solution, the more you should save, not spend.
Ask if there's an onsite proof of concept program where you can use the solution with your live data and reports. Determine your pre-POC baseline metrics and then track the time savings associated with automated versus manual report distribution. The right solution should be able to deliver measurable value in 30 days or less.
Loyal and Dependable
Choose a partner that's in it for the long haul. the Business Intelligence solution provider must have a track record of customer loyalty and a team to back you up. Investment in a vendor's technology is an investment in the vendor. Find out what drives the provider. Is it the customer satisfaction or closing the next deal? Who was the vendor's first customer? Are they still a customer? Why or why not? Ask if there's a specific revenue number a customer has to hit before they are assigned an account manager.
In the event of a system issue, ensure you will receive top tier support as soon as you contact the provider. Enquire about their support staff's level of system knowledge and whether chat video is an option. Last, but not least, you need to find out about the ongoing support model. Do they deploy customer-specific patches, scheduled software updates and version upgrades? If so, how will they notify you?