Tips For A Successful Business Intelligence Implementation
by Christian Ofori-Boateng on Nov 19, 2019 11:03:00 AM
When you start to implement a business intelligence solution in your company, you need to do it intelligently and cost-effectively. The cost of implementation is not only dependent on the price of the tools and software that you purchase, but also on how you implement it. The time that you spend researching, implementing, and maintaining your BI investment can quickly snowball and take a toll on your business. Your time is valuable, and you need to plan your business intelligence strategy carefully.
Identify Your Goals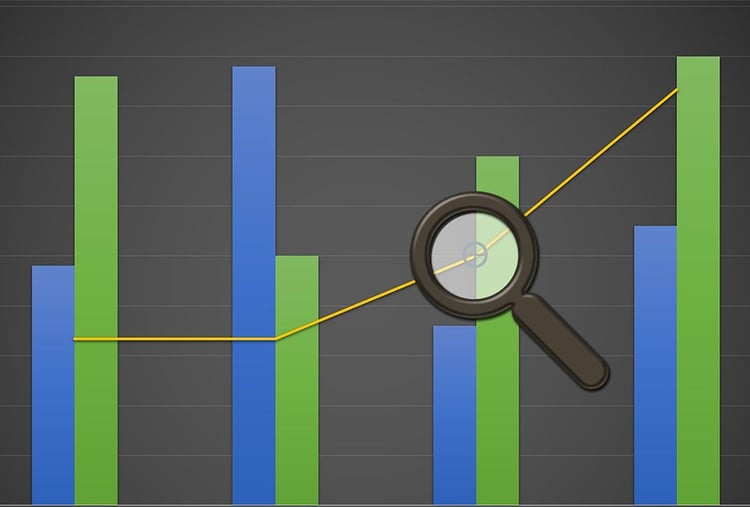 Before embarking on a full-blown business intelligence solution, take the time to identify and prioritize your BI goals. Answer questions such as - what is that you want to get out of data processing? Which data should you collect and process? What kind of action would you take based on your learnings? These questions are better answered earlier rather than later.
Start Small
In addition to prioritizing your goals, you also need to know where to start. It would be a good idea to start small and then grow from there. For instance, choose a few goals to focus on in the first year and expand in the years to come.
Clean Data
Since most of your BI strategy is based on your data, you must utilize clean data. Don't over-collect or over-process data. The more confidence you have in your data, the better the results of your business intelligence tools.
Identify Metrics and KPIs
Measuring your processes is critical to achieving business success. Therefore, when you embark on a BI mission, you must identify critical metrics and KPIs to keep yourself honest. Otherwise, the exercise is redundant and may not make any difference to your bottom line.
Don't Throw Away What Is Working
If you are upgrading your BI solutions, don't make a mistake of throwing out your current processes if they are working. You need to carefully evaluate what is still providing value-add and what has become obsolete. Ask yourself - Is upgrading really bringing a lot of value, or are you just going through the motions?
Make the Solutions Work for You
Since you are investing in business intelligence solutions, they must work for you. When you evaluate which software or tools to invest in, make sure that these tools don't require a lot of training and are intuitive to use. The simpler these tools are, the more productive you will be in the long run.
When you do enough research, you can avoid costly mistakes and start to implement the right business intelligence processes in your company.