How the BI Continuum Helps the CIO Address Operational Efficiency. Part 3 of 3
by Christian Ofori-Boateng on Feb 18, 2018 12:00:00 AM
From scheduled report delivery on the "IT Push" end to browser-based and mobile-enabled Dashboards on the "User Pull" end, the magic sauce is in our prorietary business process automation infrastructure that leverages business rules, workflows and instant notification capabilities built right into our solutions and Business Intelligence suite.


In the Part 1 & Part 2 of this blog I discussed:
What is the goal of Business Intelligence (BI)?
What keeps a CIO up at night? How does this relate to you?
Who are the audiences for BI and what do they need?
In this last part of the blog I will talk about:
How is the BI Continuum mapped to different audiences?
What are the 8 important characteristics of the BI platform?
How do you advance your BI journey?
How is the BI Continuum™ mapped to different audiences?
Let's imagine you are a manufacturing firm. Every Monday morning, the procurement team meets at 9am to decide on the raw material they need to purchase.
As soon as they walk into the meeting, he latest reports are sitting in their inboxes ('the push"), ready for viewing.
During the meeting new questions arise. The team needs to know the sales forecast for the next week so that they can ensure they are ordering enough material. They run the the latest sales forecast report on their iPads using their reporting portal ("the Pull")
As an action item, the team needs to purchase additional materials from their supplier. Fortunately their vendor has already received the latest vendor codes uploaded to their SFTP site and can begin the ordering process without delay.
With a critical decision made and action taken, the team is confident that they can deliver the required products this week.
By Monday afternoon the COO glances at the operations dashboard displayed in a monitor in his office. Noticing the increase in demand for production, he initiates a discussion on expanding the facility! The BI Suite brings everything together!
What are the 8 Important characteristics of the BI platform?
What are the important characteristics that you want to ensure are integral to your BI suite or platform?

It must be Secure

Row based security
Role based security
100% tamper proof
Comprehensive audit trail

It must be Compliant

SOX- Archiving report snapshot history
HIPAA- Audit tracking, data verification, does not copy patient data; ensures patient data is not sent outside of network

It must be Agnostic

Adapts to the enterprises numerous applications - Works with nearly any database or application. Imagine that the typical enterprise has 1000 applications and you need to be able to access the information across all of these applications.
Consolidates data from multiple sources into a single view without compromising central warehouse
Can be connected to cached data or live data warehouse

It must be Centralized

No need to duplicate your data warehouse
Minimize administration
Greater control over BI content - helps keep BI secure & compliant

It must be Highly Configurable

A platform not a product
Built in API and web service: embed solution into existing systems
Improve existing systems without having to uproot them
Meet unique business needs not typically found in the industry

It must be Complementary to Your Enterprise

Quickly adapt to the changing business environment
Fully integrated API & Web service framework
Reduces implementation cost, minimizes technical debt
Rapid training & implementation

It must be Scalable

Reduce single points of failure
Leverage VMs, multiple server deployments (clustering), cloud server, cloud-on site hybrid
Incremental cost of deploying/managing BI content decreases as you scale (flat line curve)

You need Outstanding Service for the long term

We are BI specialist and what we do is not a sideline
We customize the platform for your industry business needs
We build custom enhancements that solve unique business challenges
We eliminate your concern about obsolesce-we provide long term support, custom enhancements, major update included
Advance your BI journey
How do you get started or advance your BI journey? Let me offer three options for you.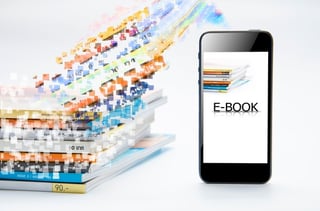 We have created a set of eBooks that you may enjoy reading. For example: "CIO's Buyers Guide: How to Select the Right BI Tool for your company" Another one is "Operational Inefficiency: It's Everyone's BI Pain." in which we discuss the results of our market survey of over 100 CIOs.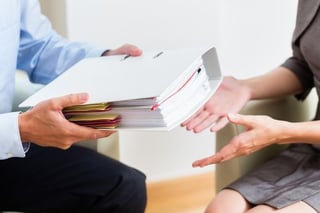 For many CIOs, you may want to benchmark and assess where you are today and where you want to go. If this is your situation, we created our BI Strategy Assessment.
We will review your BI strategy, identify gaps that you may want to address and provide our recommendations and strategic counsel.
Just send an email at bistrategy@christiansteven.com and we will work with you to schedule your BI Strategy Assessment.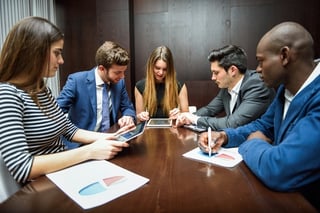 We created our "Jump Start Program" so that you can achieve success in any one or all of these areas in 30-90 days. Our program includes our integrated BI solution, implementation services and best practices. Tell us about your current project here and we will contact you to discuss how we can help.
To learn more about the BI Continuum and receive your own downloadable PDF version of the BI Continuum Infographic, please click the button below.