How to Choose Business Intelligence Reporting Software
by Christian Ofori-Boateng on Jun 8, 2017 8:29:00 AM
Any good shopper knows that making the right purchase is about asking the right questions. The same principle is true for those choosing business intelligence reporting software. You need to figure out where it will fit into your business, how easy it should be to use, and what special features it does or does not need.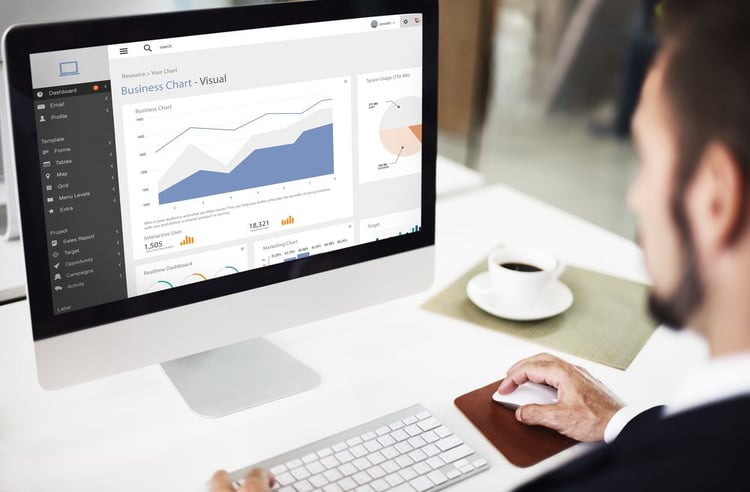 How Frequently Do You Need Reports?
Business intelligence software is fast. Some programs are faster than others, however, and demand more from your hardware. First and foremost, you should always make sure that the computers you're running can meet the demands of your ideal product. Once you've determined that you have the capacity, you can move on to realistic needs.
Report frequency is about more than the speed of a single report. A single report's speed will be determined largely by how many and what kind of data sets it will be sorting through. What you need to figure out is whether you will need a single user to have the ability to run multiple searches at the same time. You should also consider how many users will need to run the software, and their results need to be linked.
Who Needs BI reporting software?
If you only plan to use your BI reporting software for a specific team or department, that's perfectly fine, but you're restricting your investment's potential. Selecting software designed to cater to a specific branch or a particular industry is unlikely to be your best choice. A broader system uses funding to build better business intelligence dashboards and search functions. For this reason, it is more likely to serve you well into the future than a more streamlined and restricted product.
That said, you still have to consider the primary audience for these BI reports. Keep in mind, the audience is different from the user. Many businesses limit report data collection to a single team. This isn't an efficient use of your resources. It makes far more sense to choose software compatible with the education level and needs of your final audience. That could be department heads, final decision makers, or basic management.
Do You Have a Dedicated IT Team?
Once upon a time, essentially every business shunted their data collection work to IT. IT associates underwent special training in order to handle advanced, complex systems. This older model made sense, but in today's IT-driven world, it isn't always the perfect system. For example, if the sections above made you consider giving business intelligence reporting software to multiple departments, you may need to either reevaluate your IT team's purpose, or your shopping choices.
That said, some businesses still prefer this model, especially if they are small, new, or see high turnover in most departments. Any of these scenarios would make a small, dedicated IT team the best choice for business intelligence reporting software. If you do plan on following such a model, make sure you aren't spending money on features you don't need. Give your highly-trained IT team what they need, and make it easier for them to compile and send reports.
When you're choosing a business intelligence reporting software, it's easy to just select the most highly reviewed products you see. The problem with this method is that you have no idea how similar previous buyers are to your own business. Reviews can help, but ultimately, you're the one who needs to ask the questions.