How To Grow Online Sales with Business Intelligence
by Christian Ofori-Boateng on Feb 16, 2017 8:30:00 AM
Growing online sales depend heavily on understanding not only customers' buying habits but also their browsing habits. Even if you restrict your view to your own websites and advertising campaigns, you'll still face more data than a human could reasonably manage. BI helps businesses visualize and predict trends within their own sales histories. Business Intelligence can just as easily help businesses figure out who visits their websites but doesn't buy their products, or why a specific product sees a regular, seasonal boom. BI helps boost online sales in two ways. First, it helps businesses understand customer interests. Secondly, it helps you plan more efficiently for future campaigns.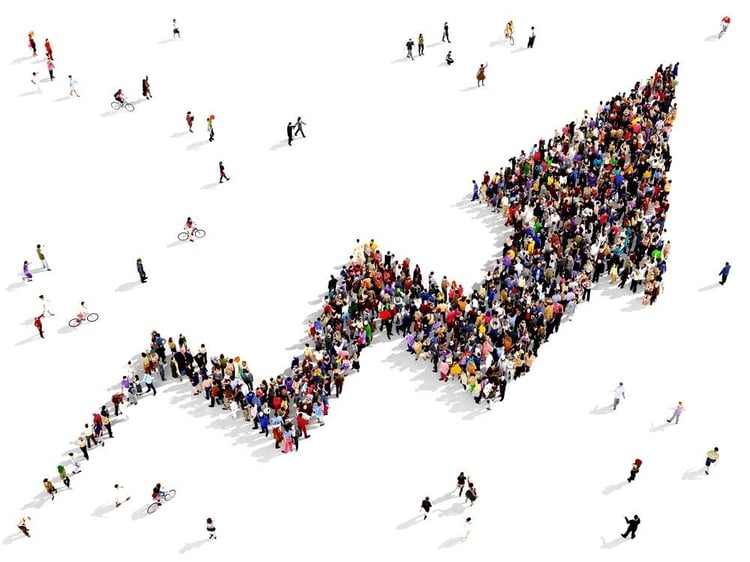 BI and Customer Interests
Everyone knows the online activity is monitored. There are malicious programs, potential government surveillance, and a whole world of spyware. Monitoring online behavior isn't illegal at all, so long as you have permission, and this data has forever changed how businesses treat online sales. Most businesses employ cookies and other little bits of software to track and report back on customer browsing and shopping behavior. Since making a sale is all about reading the customer's needs correctly, this information is invaluable.
A customer's social media habits, browser preferences, and every other snippet of miscellaneous data comes together to create a full customer profile. You can see how often a customer has visited your site. You can see what products they are looking at from other businesses that your business also sells. The more people shop online, the easier and more thorough data collection becomes.
Business Intelligence software plumbs the depths of big data to flesh out actionable information, and this data is even more powerful when paired with information provided by customers directly through online forms for subscriptions and newsletters. Once you've linked a particular email to an individual, it's much easier to get the right items in front of the right eyes.
Online Ads in the Right Place at the Right Time
A lot goes into making a sale, but the easiest and most reliable option is to get the right ads to the right customers at the right time. For instance, if you know a customer has several college-aged children, dorm storage would be a fairly easy sale, especially at the start of the school year. Although we've talked a lot about how Business Intelligence solutions help with online sales through third party data, there is plenty BI can do with just the data you gather from your own sales portal and website.
What is age demographic is drawn to your products? What email servers do they most commonly use? These kinds of questions put you on the path to innovative advertising ideas that are targeted directly to potential customers who have the most in common with your existing clientele. You can use the same tactics to figure out why popular products sell so well, and why similar products do not meet the same standards.
Everyone from business professionals to teenagers spends more time online than they ever have before. This makes online sales far more important than they were even five years ago. In order to keep pace with the new wave of online consumers, you'll need Business Intelligence tools to bridge the gap between data and information about your customers.